The kids were SUPER excited to see grandma & grandpa & Aunty Leslie, Aunty Nikki, Baby Ruth and Aunty Erin!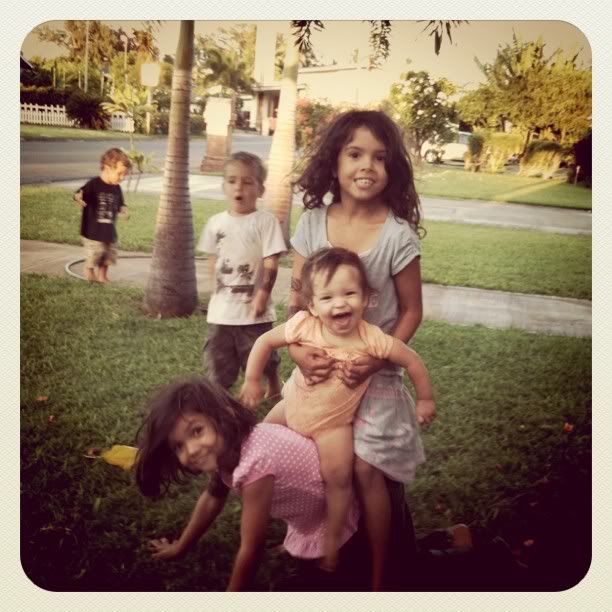 (I love this picture…because it is so true for how the kids are: Wyatt running around doing WHO KNOWS WHAT! Shae is constantly saying something funny or singing a funny tune. And the girls are usually persuading the others to do their bidding & Evee is their toy. But Evee enjoys the attention & most of the time she thinks they are pretty funny too.)
Nikki came before the Funeral, so we did some shopping & a lot of Beach time! She hasn't been to the islands for like 12 years or something like that. SO we had to work on her TAN!! hahaha, just kidding, we enjoyed the beach, and visiting before we had to go to the big island.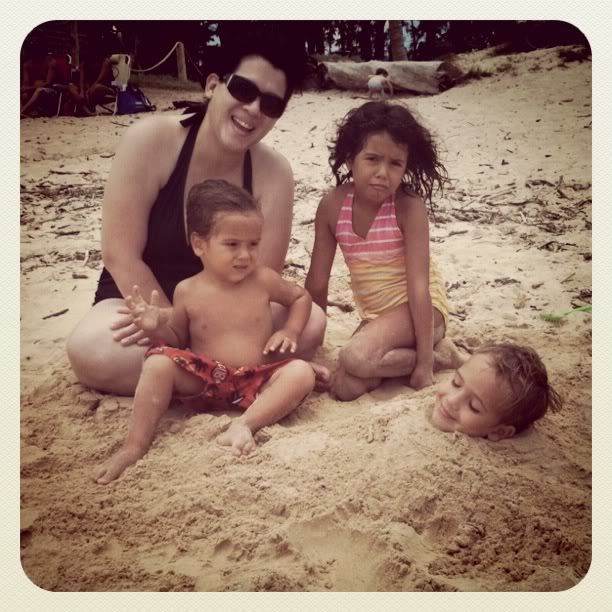 When Erin & Mark and Leslie came, we did a bunch of beach with them as well. We even went surfing….AND I got Up on the BOARD for my FIRST TIME EVER!!! I'm pretty proud of myself. Too bad Dad wasn't there that time to take pictures. It was a blast. I think I might have a beginning understanding about the love of surfing….I MIGHT!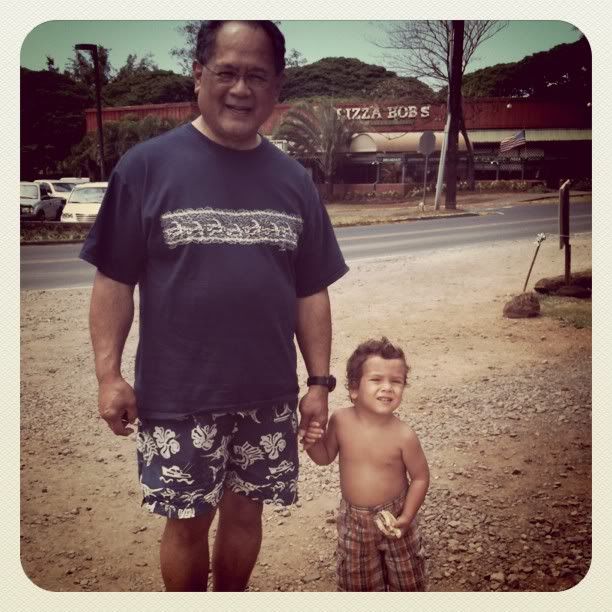 Grandpa REALLY enjoyed this little man, I think because they share the same forehead. And style in how they wear their shorts!!! hahahahah. But really, Wyatt was Grandpa's best friend!
Grandma helped the kids earn money by giving her HUGS!! They loved hugging grandma. Mom used to say to me; "Have you hugged your MOM today?!" And then I had to hug her even if I had hugged her.