The beginning of a Soccer Season…usually means the weather will start to cool in other parts of the world. Light jackets while watching your team kick some butt. Leaves changing colors. AAhhh I love the beginning of Fall.
So this past Saturday BEGAN the beginning of many Saturdays filled with soccer games! WAHOO! I get so excited for my kids to play sports & progress each year…..But this is going to be a packed season. And over here in the Sunny Tropics the weather is HOT. Games stacked on top of each other, little ones running around the outside of the field, BIG umbrellas to block the sun & LOTS of water bottles. Its quite the Saturday Event.
Three kids fill up the week with 4 1/2 hours of practices a week PLUS 2 1/2 hours of games on Saturdays. Craziness. We love it.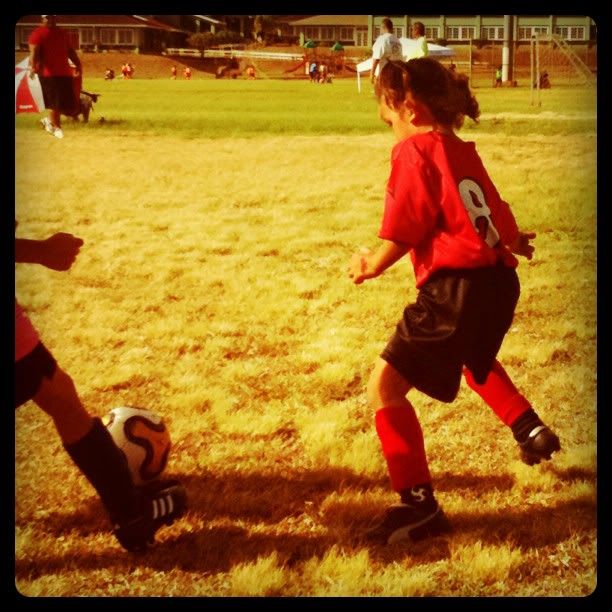 Rykel is a Red Rocket & she Rocks it!