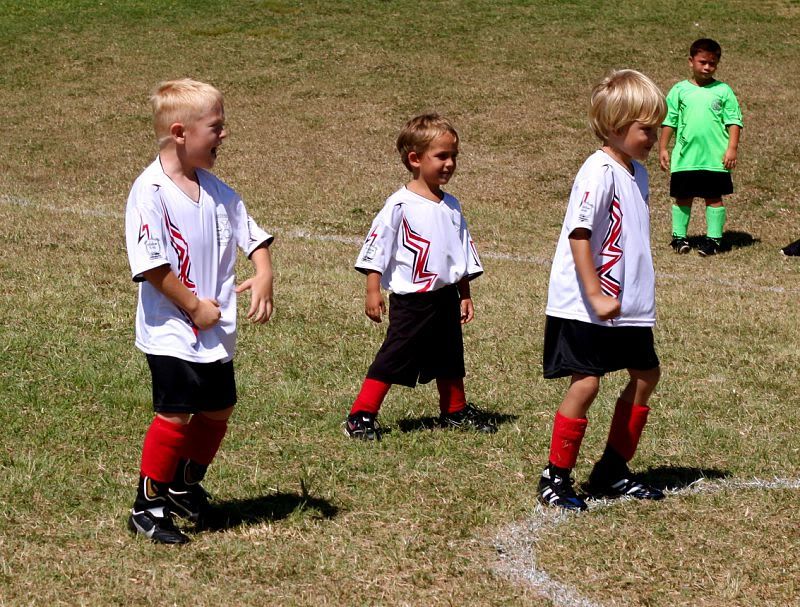 Another week has come & gone and another Saturday filled with Games has hit us again. SHAE's Team are known as the Dragon Warriors…hence the White color (like Kung Fu Panda).
Shae LOVES to play soccer, he is so proud to be part of a team. He really enjoys his team-mates, especially his buddy Denim.

I love this picture….YES he is the shortest and he may always be the shortest….BUT I love it. His face has a look of content accomplishment, I just LOVE this kid!