Yesterday our lovely neighbors invited us over for Tea & Cakes….seriously KLAI was counting the minutes till it was Tea Time! Once the other kids heard about the excitement…I never saw them move so quickly to finish their homework and chores. Our neighbor had itty bitty tea cupes & saucer for the kids, real sized once for the Moms and a LOVELY tea pot & yummy cakes. It was a wonderful afternoon.
Miss Evee was in high heaven to be holding little cups that fit her tiny little fingers.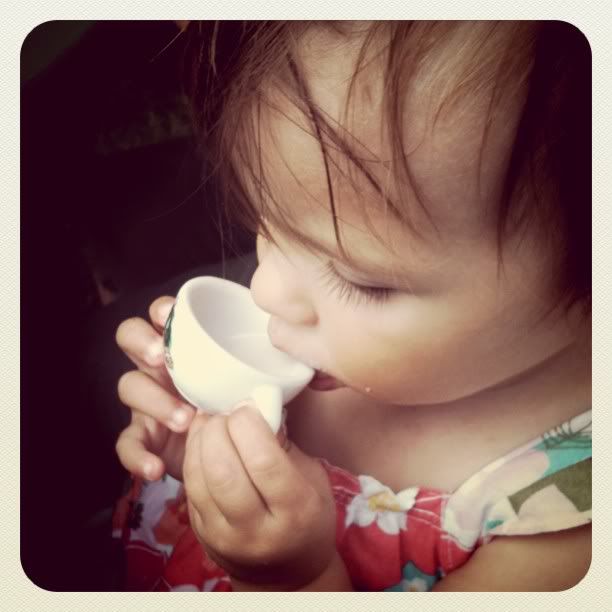 She is turning out to be my girliest girl yet. BUT I'm ok with that, SHE's my little doll.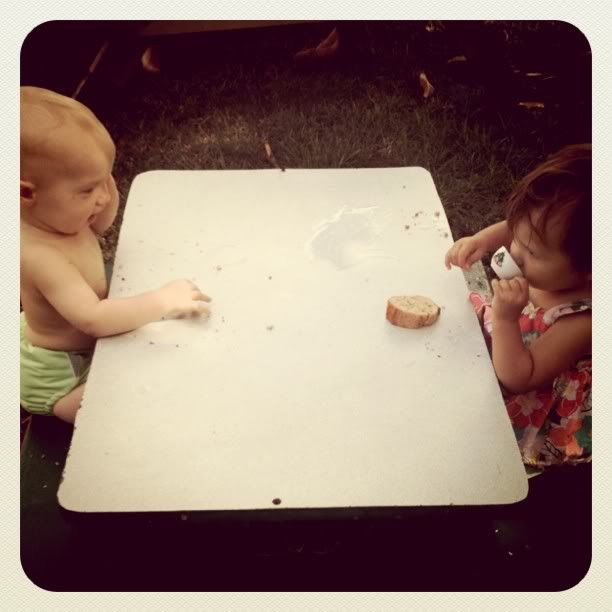 Her little handsome (half naked) friend came to visit with her.
After this lovely visit with Tea and Cakes, Klai has decided that we need to invest in a tea party set & have tea parties EVERY MONTH…I think I'm ok with this.
Now I just have to find a tea set, or ask SANTA to bring us one……Where did you find your Tea Set?