Here is our ideas of what we will be for Halloween this year! Now I am ALL about homemade and I totally appreciate a GREAT homemade costume. THIS years goal is to make these costumes for under $20……I'll see if we can do it!

Jase – easy…white shirt, big hair, dark jean, metal claws!

Rach – Red Phoenix – dyed leggins and gold accessories

klai – Rogue – black clothes, white streak

Rykel – White storm – white leotard, white tights, white cape, yellow add-ons


Shae – Cartoon Wolverine – costume just like that I got for free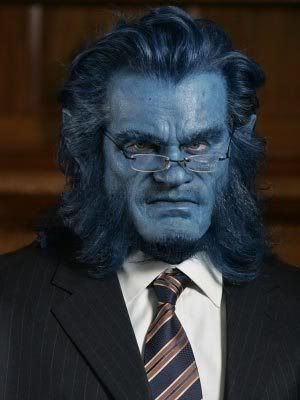 Wyatt – Beast – church clothes, blue paint

Evee – Mystique – blue tights and onesie, blue paint, red hair paint
I think I can do this. Saturday is our Church's Halloween party…so I hope to take pictures by then and post the FINAL Halloween look!