Oh I love smoothies and living in Hawaii I have learned to make many different types of smoothies. But this time of year I want to make soups and pies and other FALL favorites. BUT when the weather is cold and then HOT you gotta find a cool treat for the hot bursts.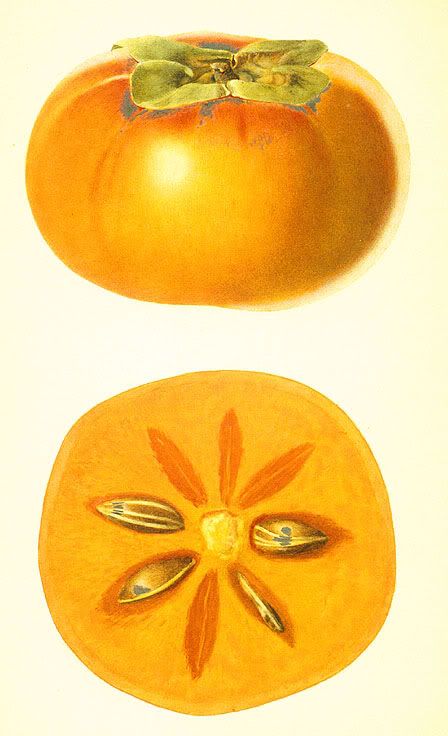 OH the persimmon. A yummy fall fruit. It can have a tough skin, but is a mild sweetness and so refreshing. When the skin is soft you can bite right into it and it just melts in your mouth.

My lovely neighbor introduced me to the persimmon smoothie.
1 cup of milk
1 tsp Vanilla
1 tray of ice
2 (about) persimmons quartered
1 banana
dash of nutmeg
big pinch of cinnamon
(add sugar if your banana is not sweet enough)
BOOM delicious!