I'm thankful for food!
I'm thankful for arts & crafts.
I'm thankful for children that keep me active.
I love FALL, I think I miss this season the most from the mainland…and the first snowfall, but that could come in Fall too. Anyways. I don't have very many Thanksgiving decorations so this year I focused on that. And I found that crafting REALLY helped me de-stress. AMAZING!
I saw this off of TipJunkie.com, and I had to duplicate it. I changed a few words. But I love it.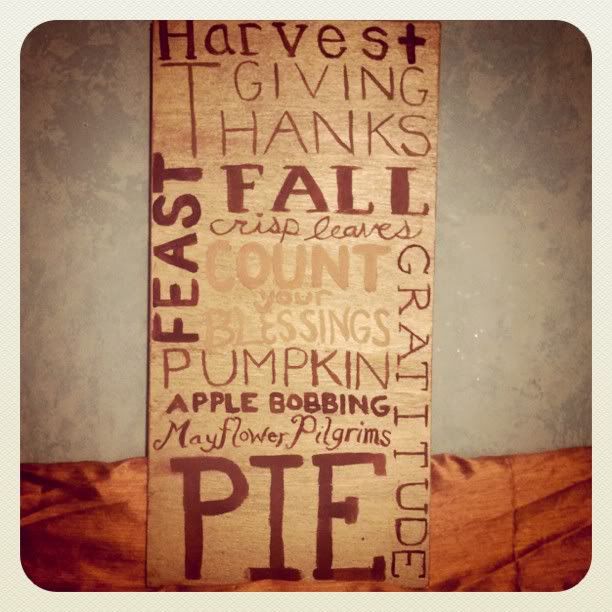 And right after finishing that, I got this LOVELY frame in the mail. THANK YOU SHANDA! I love her creative style, she is fabulous. And the best part is, she has words for each season/holiday/special occasion! I will post pics for each holiday to show how cool this gift REALLY is.
I love it. Seriously AN AWESOME GIFT!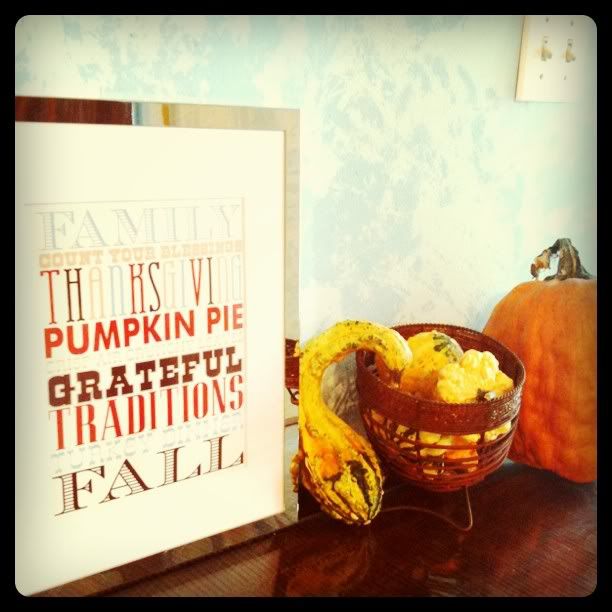 This last decoration I am working on and haven't finished yet. I got a Potterybarn catalog in the mail & I love to look at their decor. And I found this lovely craft, IGNORE the bottom picture…it came together. But isn't the felt boat AWESOME. I've made the boat, but still working on the sail and I'm going to use it as a napkin holder.
If you find any COOL crafts let me know I'm on a ROLL!!