I love getting into Christmas. I find that many things help me get into the Spirit of Christmas. Sights, Smells and Anticipation.
The Sights at our house
My favorite…of course is our red and green Christmas Tree. I love traditional Christmas colors. I love gold and red ornaments and bold green colors and white snowflakes. I do not like purple and blue and pink Christmas decor. UNLESS the blue comes with snowmen…then thats ok.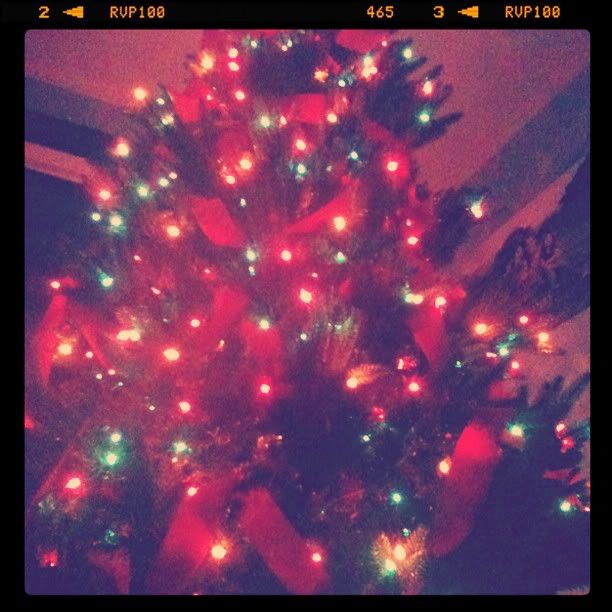 Anticipating the special day I REALLY feel helps the kids understand the waiting period to open gifts, but also helps me think about something special for each day.
Homemade Advent Calendar:
I am not the best seamstress, and sometimes my lines aren't even straight…but considering that knowledge, I think I did pretty well. I finished the calendar last year, but NOT the ornaments. SO this year I am finishing the ornaments as we go. I do about a weeks worth in a few days, so hopefully soon I will be done. AND at the end of the countdown I will put the FINAL picture of all the ornaments on the tree.
Smells of Christmas
For the past couple of years our LOVELY neighbors have given us the wonderful smelling Christmas Wreath from Costco. It makes our house smell amazing….since we have a fake tree.
THE SPIRIT OF CHRISTMAS
Now the Spirit of Christmas. I believe in Jesus Christ and celebrating his birth this time of year. With Santa and elves and buying gifts for each other, I find it hard at times to bring about the main purpose of this season. The purpose of Christ's birth. We have many, MANY, nativities throughout the house and our children have been taught WELL about his birth but each year I look for ways to emphasize the reason of the season. We enjoyed the LDS First Presidency Christmas Devotional on Sunday.
During that Devotional they showed a video of Christs Birth. I loved it. Here is just a small clip of their Bible Videos. If the clip doesn't work – GO HERE to view it.
I think really pondering about Jesus Christ's life and his teachings and maybe focusing on a teaching each day can help us really understand the Spirit of Christmas.
This week we are focusing on how Jesus was the Light of the World: "I am the light of the world: he that followeth me shall not walk in darkness." (John 8:12) From Dallin H. Oaks; "Teaching of Jesus."


HOW do you bring the Spirit of Christmas into your home?