Elfie has been on a roll this last week. She is one mischieveious Elf!
*We caught her trying to make Hot Cocoa and making a BIG mess! She stacked the cups up REALLY high to reach our cocoa cupboard. THEN she ripped open the marshmallows and they were everywhere, but she brought some cute snowman napkins. So we had to clean up her mess and make ourselves some hot cocoa.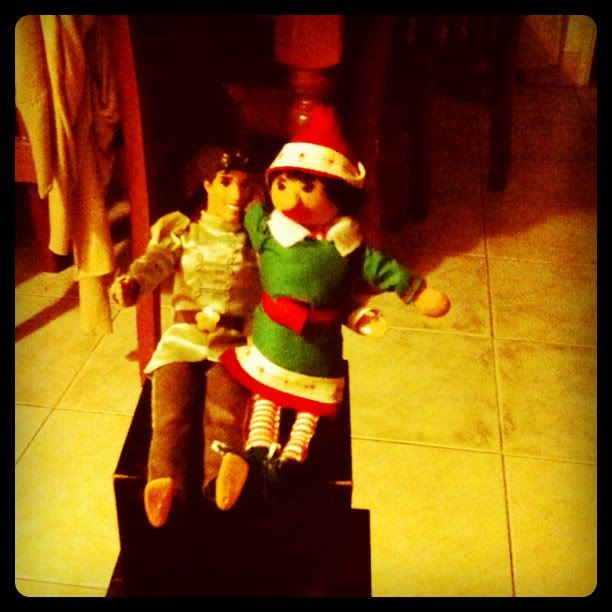 *Sometimes I think she is nuts, but maybe she's just lonely. The day before Evee had been playing with Prince Navine and left him out, so Elfie must have found him and took him on a date. They are actually sitting under the mistletoe, but it was hard to take a picture of that.
*Elfie is quite the craft type, so I wasn't surprised when AGAIN she made a mess with the paper to make herself some Christmas Cards. She did share with us some holiday stickers.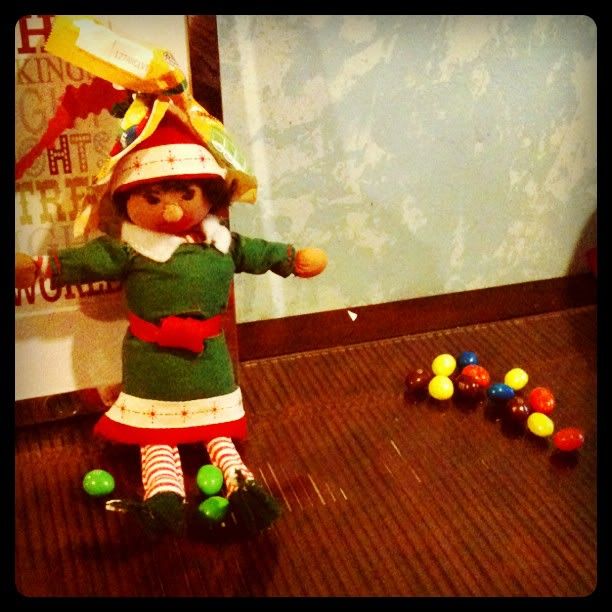 *Elfie found a treat that was left on the counter, ripped it open and stole the green M&M's. Sneaky little elf!


Not caught on camera:
She made a crafty mess making holiday bookmarks for the kids. Elfie loves hide and seek, so she has been hiding in stockings and the tree.
I wonder what she'll do next!
If you have a elf or other magical creature that visits your house, TELL ME ABOUT IT! I love to see what yours does….