Our elfie dropped off some graham crackers to use to make Gingerbread houses! Oh how we love to make gingerbread houses. We rummaged the whole house and found ANY candy we could. Oh yummy!
We made an excellent frosting recipe:
2 egg whites
1/2 t cream of tartar
2 1/2 – 3 C powdered sugar
2T water (if needed)
*Beat egg whites with cream of tartar till peaks form, slowly add powdered sugar till you reach a semi thick consistency (or desired consistency).
– THIS RECIPE is GLUE I tell you. Especially for Hawaii you have to have a GREAT frosting to hold together the graham crackers. And even then you must eat the house FAST for fear of humidity sagging houses! Oh but we still have fun.
Here are our finished products!
Klai

Rykel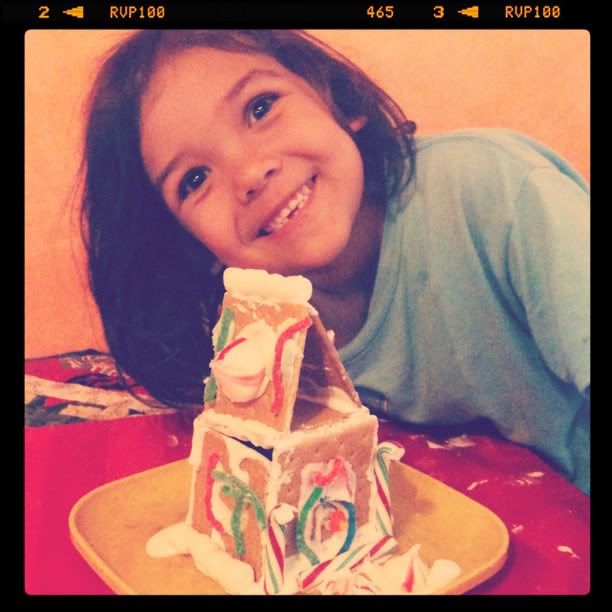 Shae

Wyatt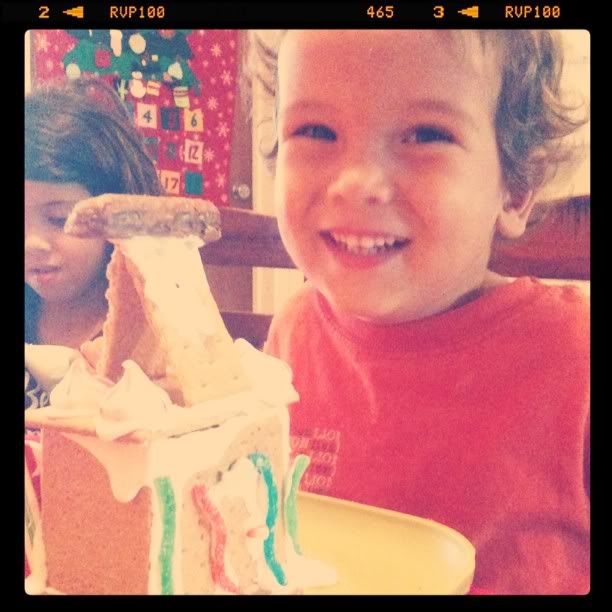 Of course when we are ALL finished with pictures the kids DEVOUR their houses…and I mean that literally!
But that video is to come later……OH its great!