Christmas probably holds the most traditions for our family. Christmas Eve is the night that we await all year long. I love prepping for this night. We cooked and cleaned all day, ate our big Christmas Eve dinner at 4:30pm. We enjoyed:
Ham
Green Beans with Bacon & Slivered Almonds
Spinach salad with toasted pecans, feta cheese & sweet italian dressing
Hot Dinner Rolls
And Christmas Punch!
After Dinner we of course acted out the Nativity. Evee was going to be baby Jesus…but she was uncooperative. So Klai is Mary, Jase was Joseph, doll was baby Jesus, Shae & Wyatt are the kings that came and Rykel was our Shepherd with her baby lamb. It was a great nativity, everyone participated and had fun.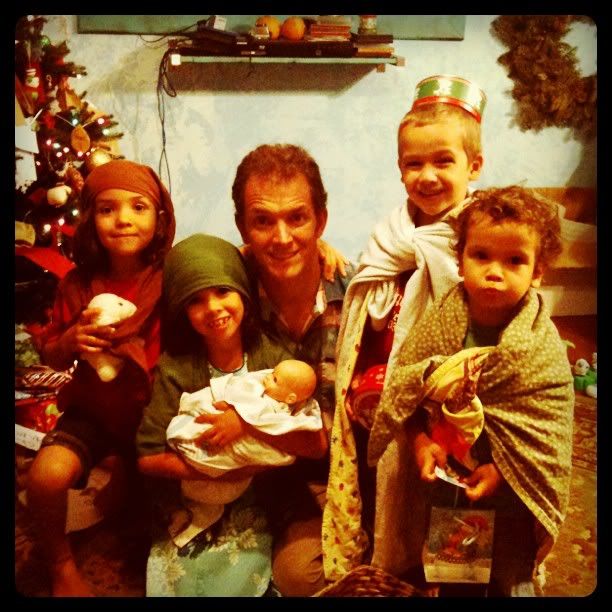 We then enjoyed opening 1 gift each, well mostly the kids did….and its the same gift each year: Pajamas. THEY loved them. Wyatt's glowed in the dark, highlight of the evening.
We end the night with watching White Christmas starring Bing Crosby, a classic. The kids surprising went to bed quite well.
Merry Christmas to all and to all a GOOD NIGHT!