After our LONG trip…I came home to this:
Jase had threatened cutting his curls for a long time….and he knew he could get away with it while I was gone. SO HE DID!

Apparently when I'm away the KIDS GO CRAZY! crazy fun with DAD!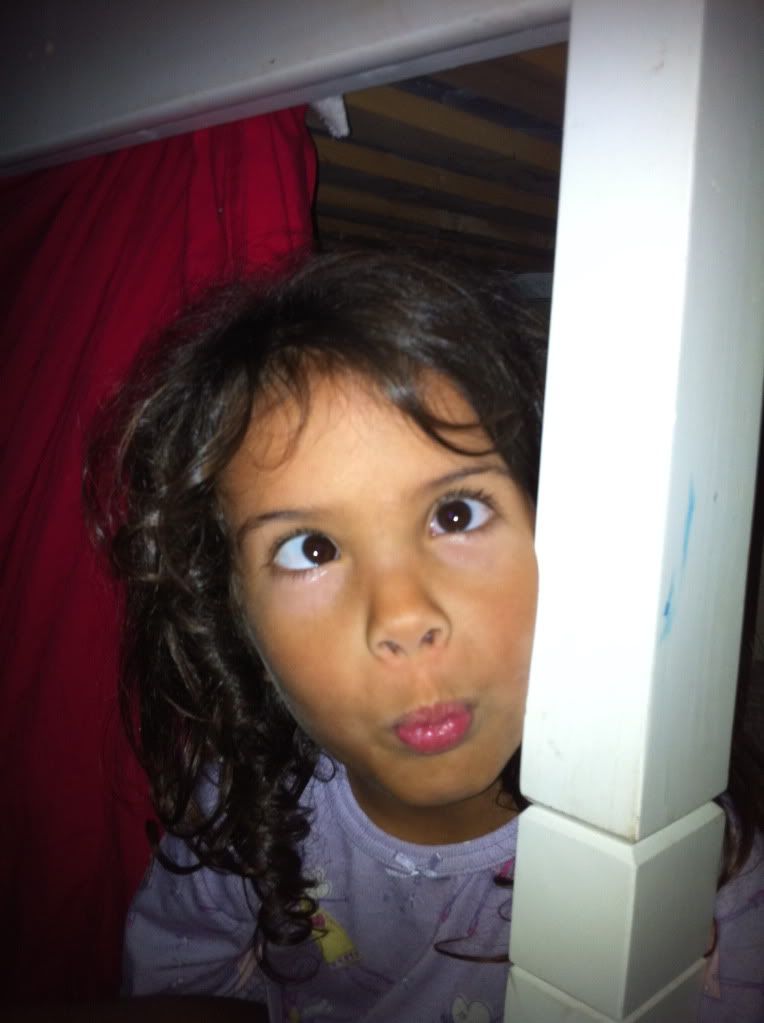 Here is Shae's lovely school picture. So I thought it was odd that in the Fall we chose not to buy pictures, then again in Spring they take MORE pictures. BUT this time they send home the WHOLE pack of pictures and if the pack stays home you have to pay $45 to keep them. So Jase took a nice pic of his pic and we sent them back. Crazy picture people.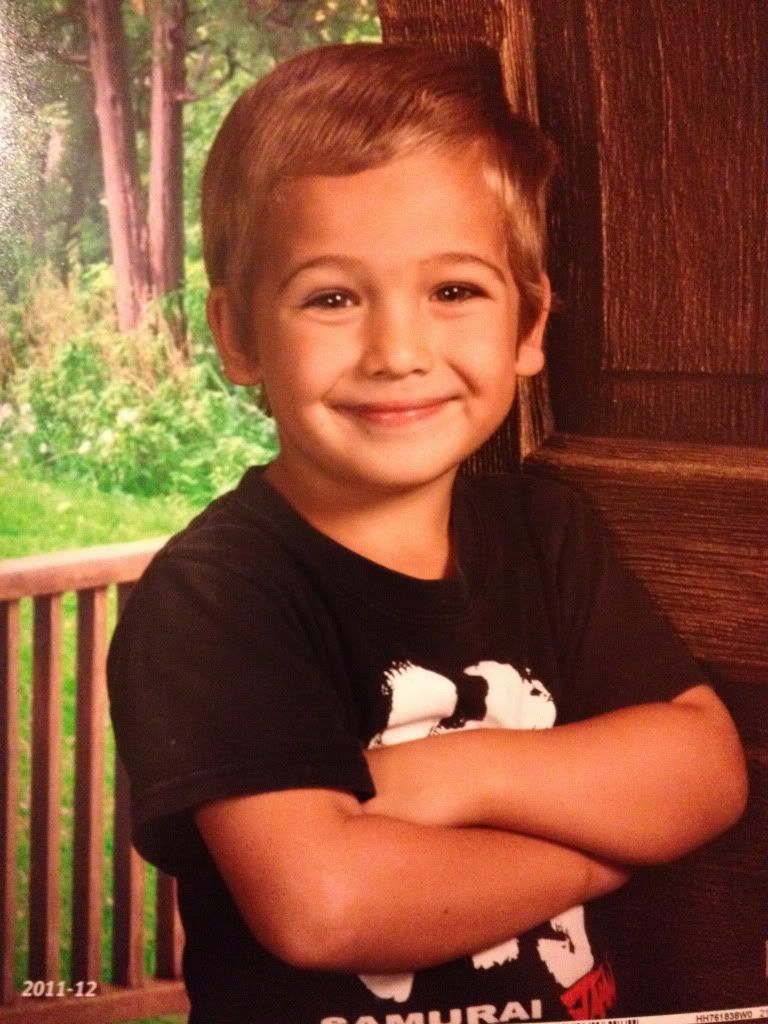 And when MOM's away….ALL the kids will play, Jase included!
So we try to teach our kids about technology young so they'll be on top of the technical game! Miss Evee Loves the phone, she has many conversations with her favorite people throughout the day on her smart phone! (ps: its a dead blackberry)
Coming home is always the best part of leaving! These kids have been so awesome. I love all the fun things that Jase does with them. Happy Random Thoughts today!