So a week ago, Wyatt and Dad had a special date. Wyatt needed to go in for VERY MINOR surgery (of which I will not publicize on the blog….but I like to show pictures for my own journaling). So Jase and Wyatt left at 4:00am from our house to make it to the hospital in town at 5am! His surgery wasn't till 7, but since he wasn't allowed to eat for hours before we felt that leaving super early was better than not giving him food half of the day.
He was a trooper and really ENJOYED his special time alone with Dad! Jase is super fun and made the day an EVENT!
He's still a bit sleepy here…he looks so sad.

Wyatt dressed and loving the Wheel chair, there are so many fun things to do at the Hospital!
Jase and Wyatt are dressed and ready to go! I was excited that Jase got to go in and watch, I was super nervous…even though it was only a 15 minute procedure, ANY surgery makes me uneasy.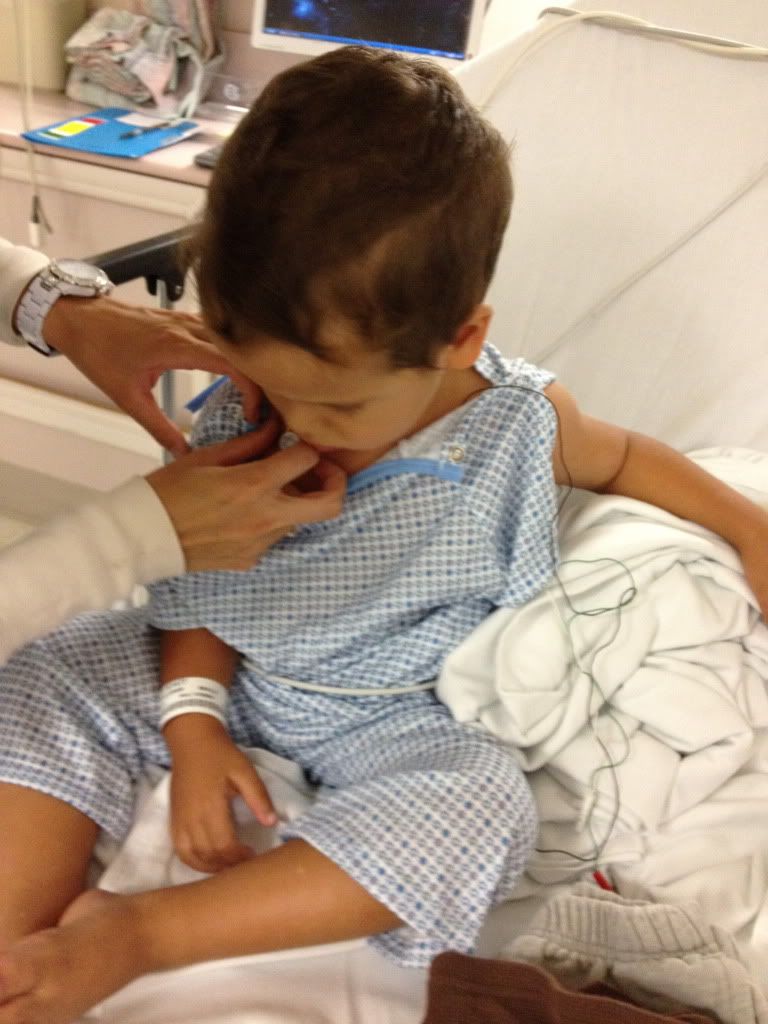 Wyatt gets hooked up. Jase said that he was such a trooper, he didn't fuss when they put all the cords around him and he was smiling through most of it!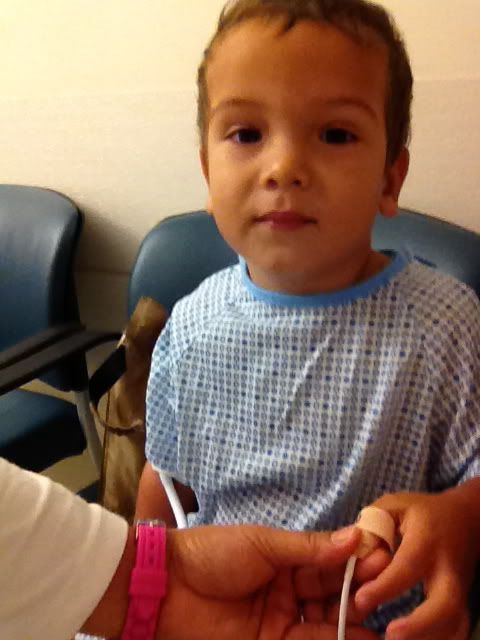 I guess after he took a nap during surgery and recovery…he was READY for anything! So Jase took him for a fun time at the mall to play on their toys.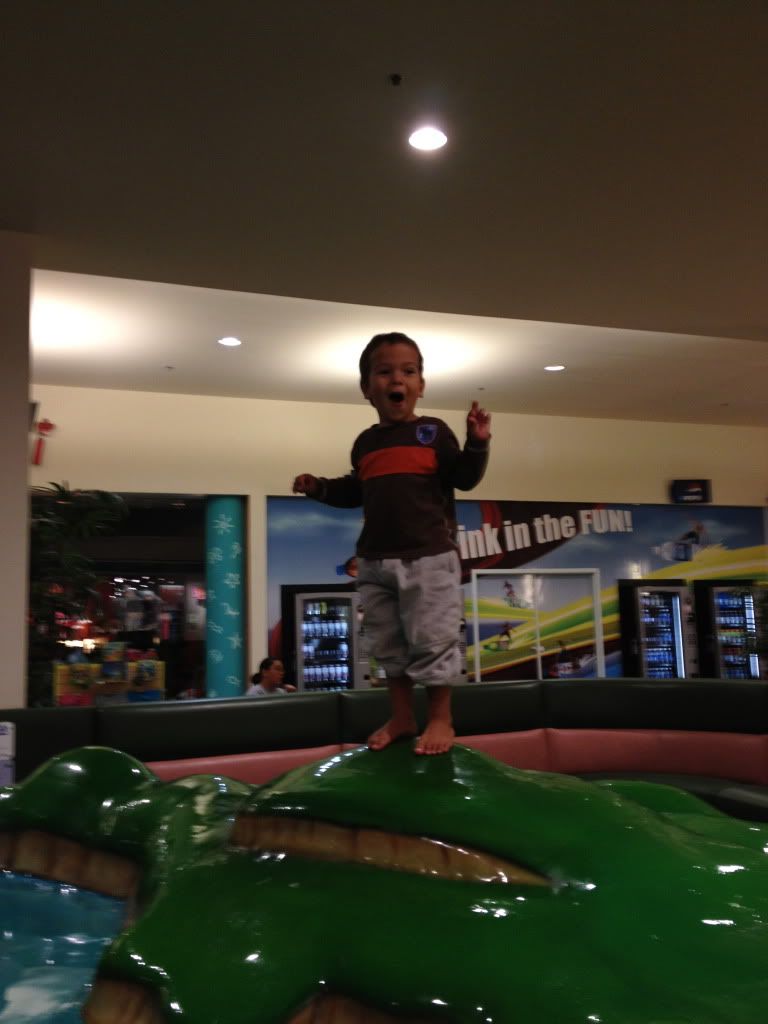 So our Super Wy was awesome. A week and bit after surgery he was all healed up and doing FABULOUS!