Miss Evee wearing some hand-me-downs from a friend. I love Hand-me-downs! Seriously. Maybe its because I'm child #5 and I'm used to getting lots of hand-me-downs. I would totally rather pay a few dollars for something used but in good condition, than brand new for 5 times that much. I love getting a good deal, maybe that's the filipino in me? But that's what makes living in Hawaii also Do-able!
I think Miss Evee look so old in these pictures. I love the ponytail! Its crazy to think that with ALL the other children when at her age, they would have had a baby sybling. Crazy huh, MY KIDS ARE SO CLOSE TOGETHER! I thought it was an awesome plan, till I realized that in a few short years, ALL MY KIDS WILL BE TEENAGERS AT THE SAME TIME! And I will look back on these toddler/school age years and think how easy is was then. HA! Teenagers scare the crap out of me. Besides the eating 10x as much as they do now = 10x the grocery bill. I will have to deal with Teenage EMOTIONS! goodness…I'm scared.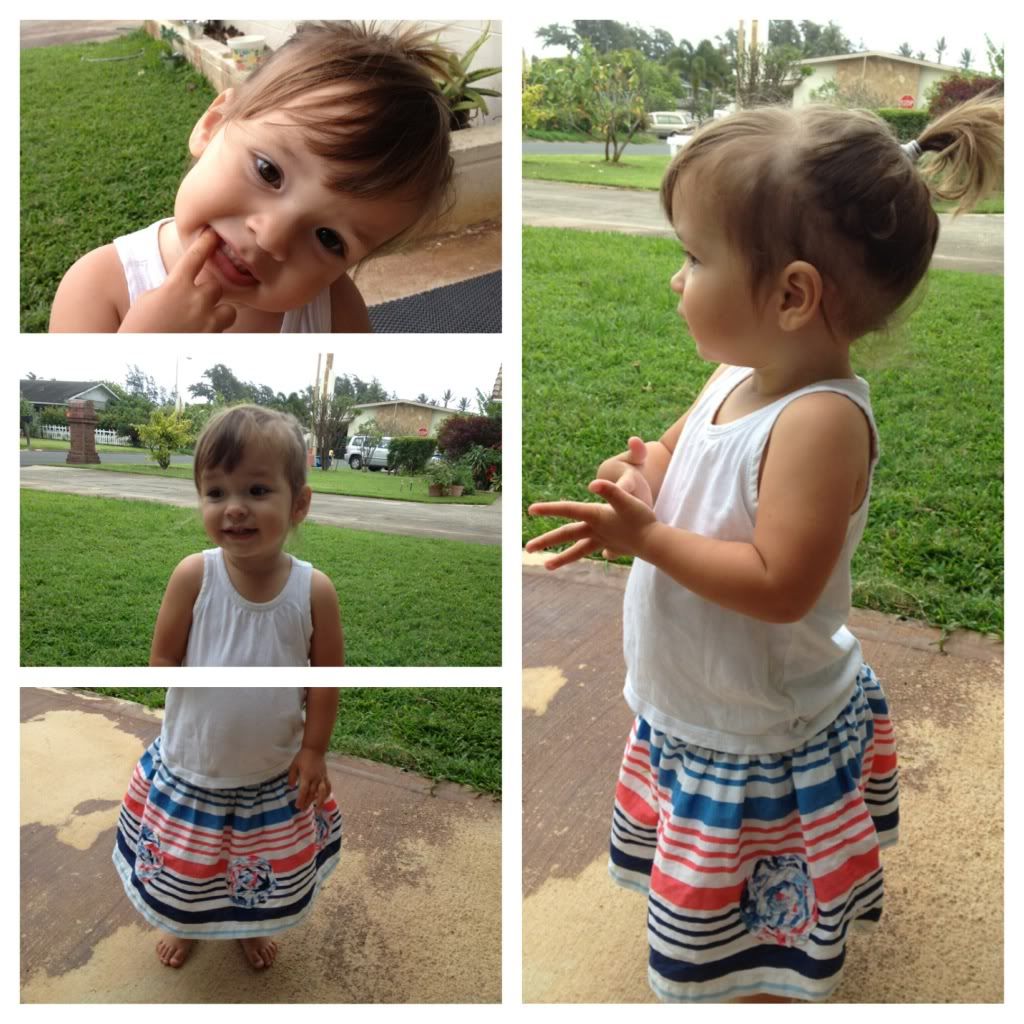 This Miss Evee, is becoming a new girl all her own. She loves to follow the crazy crowd of the kids around the house. But she will boss and tell you what she wants to do and she usually gets the big kids to do her bidding; such as, giving her a bowl of SUGAR?!!
I don't understand my kids sometimes…I will tell them DON'T GIVE HER THAT, and I look over and she has WHATEVER I have forbidden. And the older child replies: "Evee REALLY wanted it!" What?!* Is this common? Do many other families have this issue where the older children just GIVE IN to the last (almost last) child? Is it because she is so DARN CUTE…that they just have to give her ANYTHING she wants? Seriously Tell me…please.