RYKEL'S BIG DAY
Miss Thang turned 7 on Saturday April 7th…her GOLDEN BIRTHDAY!
I love Rykel for her simplicity and her adventure. She naturally walks a unique path, she is creative and not afraid to try new things.
This year for her Birthday was a Family plus friend activity. She of course invited her BESTEE: Dakoda, a sweet adventurous girl like Rykel. And we adventured to the ZOO!
I tried to plan awesome party activities; a Zoo Adventure Coloring/Activity packet, Fun Animal Snack packs for the kids, and of course TREATS!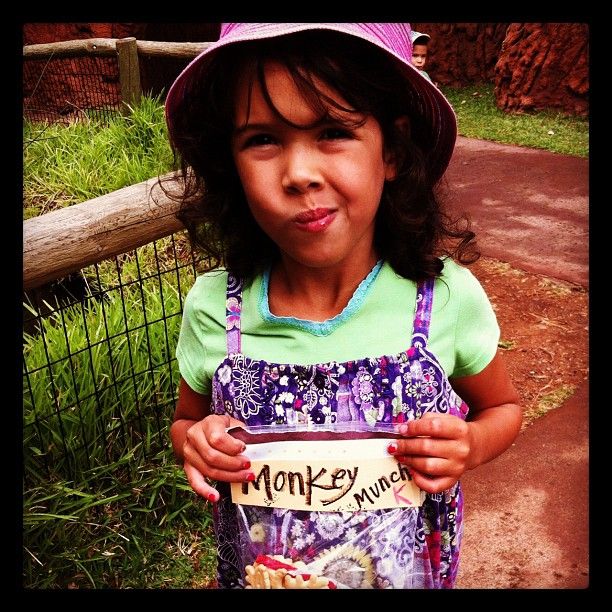 Klai posing with her Monkey Munch
I love the ZOO, it is packed with FUN! So when we got there we spent just a FEW more dollars and got a season's pass! HOPEFULLY because it is in Honolulu, we will go there atleast more than 1 more time. But even just going one more time, that will pay off the season pass!
One of the FUNNEST Animal Attractions was of course the PINK BUTT BABOON. Rykel & Evee are just entraled with the fuzzy headed and no haired pink butt baboon. SO FUNNY!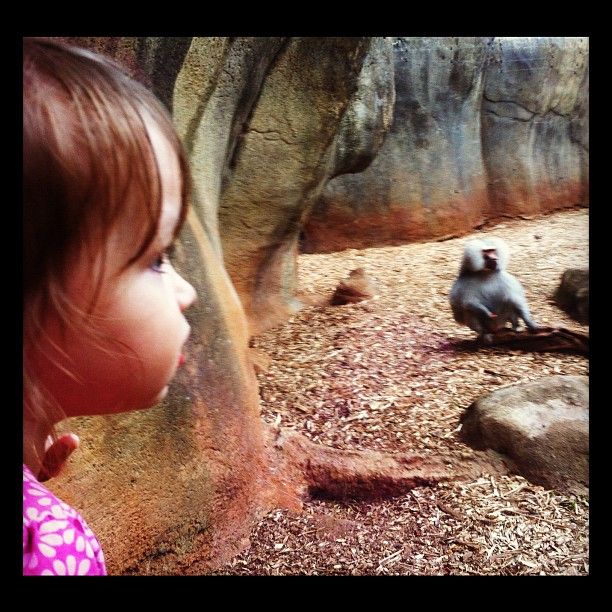 The Safari Animals are some of my favorite. Here we have the crazy ROARING keiki that are known to greet you with their welcoming Shakas and loud ROARS! Oh and behind them is the lazy Lion.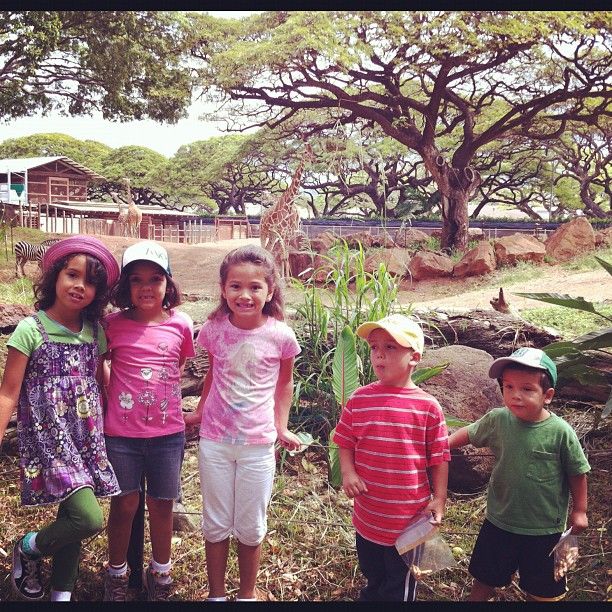 The cheezy smiling creatures here can be fierce and often grouchy. But snacks help to lighten their moods.
Unlike the Tall giraffes behind them who eat the leaves on the tops of the trees, these Cheezy Animals like to eat Red Vines and Animal crackers.
The kids Favorite place to visit in the HONOLULU Zoo is the Petting Zoo!

The Giant Fish in the crawl-through-fish tank are awesome. They are cousins to the goldfish and they scare the CRAP out of EV. Jase tried to have her touch the tank and she quickly pulled her hand back. Oh but she loved to stare at them from a far!
Of course the Dress up is the HIGHLIGHT of the petting zoo! I think I wanna make some Zoo Helper dress up clothes. They are so awesome and I'll get to use my OLD-Out-of-Fashion-Wierd-Fabric that my mom likes to send me that is OLD from her stash. Everything goes with Khaki right?!
hmm, I smell a project coming on!
7 fabulous things about RYKEL
1) She is a natural Nurturer
2) Rykel sees others needs and will do what she can to help them out
3) She loves animals & BUGS!
4) She is very coordinated with sports, bikes and skateboards
5) Rykel doesn't mind just sitting at home with Mom and hanging out
6) She is always asking to help in the kitchen and asking me what she can do to help around the house!
7) She is SO FUNNY! she tells the best JOKES!