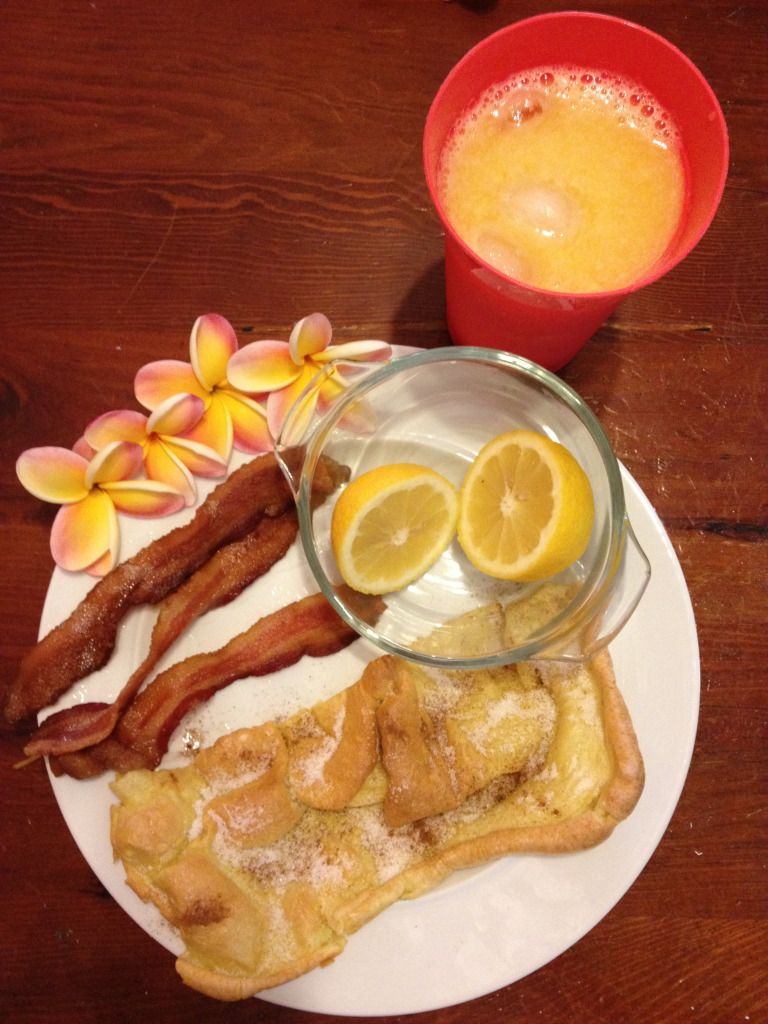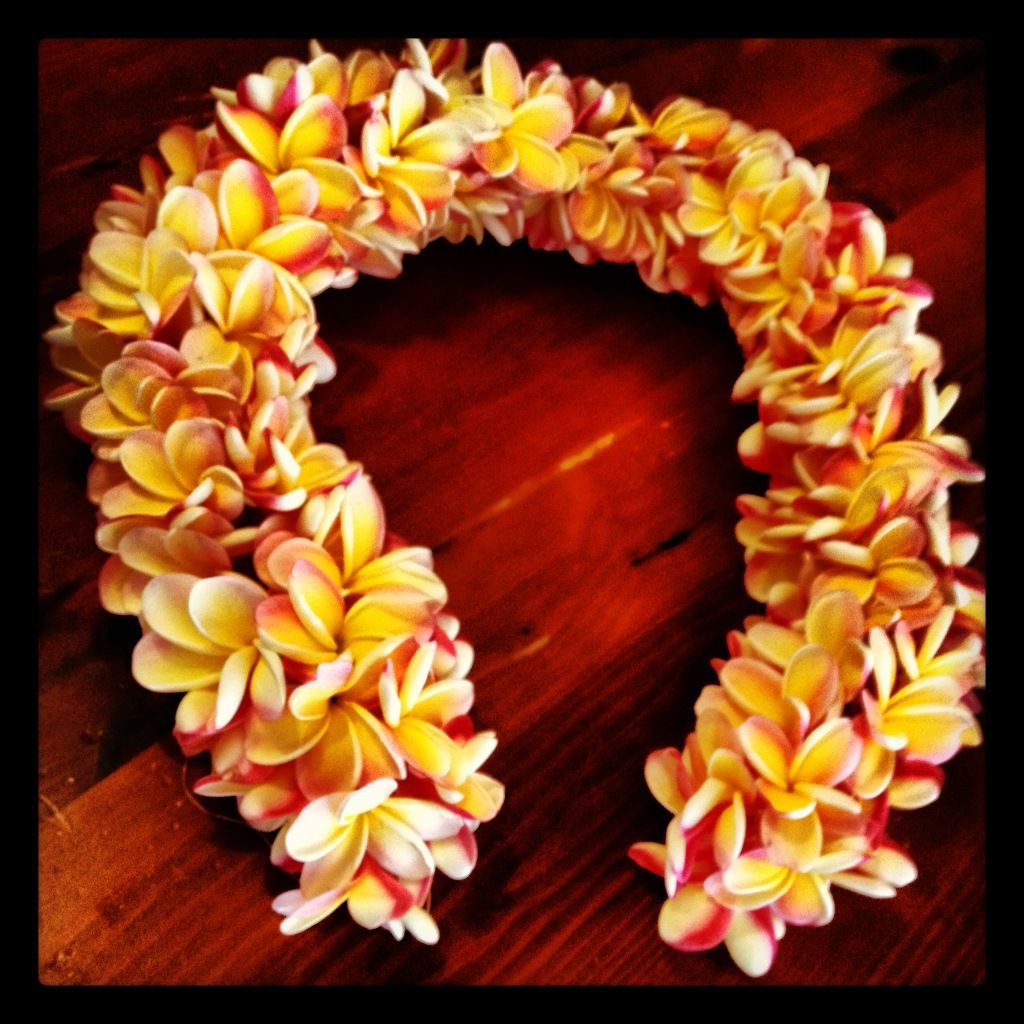 Every Mother's Day I hope that Jase makes me breakfast in bed…that's all I want! And he consistently follows through! I love him! This year I was sick on Mother's Day, I had a BAD sinus infection….Y-U-C-K-Y!
So he made breakfast & took care of me & took ALL the kids to church so I could SLEEP in peace!
And on the menu:
*German Pancake topped with Cinnamon & Sugar with a Squeeze of LEMON. (If you haven't tried that…oh YOU MUST!)
*Bacon…cause the prego lady NEEDS bacon!
*Orange Juice
SO YUMMY!
And each year Jase makes me a Plumeria Lei (flowers taken from various neighbors…thanks friends!)
This year he made it an open lei, because Hawaiian superstition says that if a pregnant lady wears a lei that's full circle, the umbilical cord with be stuck around the baby's neck.
It was beautiful & smelt even better!
Thanks HONEY! I love you!