In Hawaii we have big field trips in grade school. And Klai will be going into 4th grade, fall 2012, and so her grade will be going to the Big Island for a few days. This field trip costs each kid $400…yeah WOWZERS! So we chatted with Klai and during her 3rd grade year she started earning money. Her cousin, Thalyn, turned 8 this summer and has been dying to have Klai come and visit….so we changed her field trip plans. INSTEAD of going on the 4th grade Big Island trip, if she earned money we would help her go and visit her cousin for the summer. Klai earned $200, selling homemade icee's & candy afterschool, she sold our "organic" eggs to neighbors and friends & she collected recycling to cash in. We pitched in skymiles as well as Tutu & Aunty Shanda and she LEFT US….for a WHOLE MONTH!
Klai was so excited, each day as it got closer to leaving she would ask a MILLION questions, she even started packing the week before. I was very nervous for her, I was worried she would get homesick and/or be grumpy because she's not in her routine. I was super excited for her to have this experience and I'm glad that Aunty Shanda & I have similar family rules & chores. So I knew that Klai would feel right at home at their house.
Days before she left, JASE left for China…so not convenient for me, but we made it work somehow. We shopped for her airplane snacks and for a gift for the Lymans. Klai gabbed on and on with questions of what she might eat there, or how she is going to be helpful….it was so cute how giddy she was.
I hired a babysitter so I could take her to the airport & we were off. I paid for her to be an unaccompanied minor, I couldn't believe it…My 8 year old ALONE on the airplane.
The lines were long to go through security, so we got to our gate right as she was supposed to board. It went so fast I couldn't talk to much with her before they took her on. She was so excited, I was tearing up…but I was brave and didn't let her see me cry (I knew she would cry also & be scared). I cried after the attendant took her on. She boarded before all the other passengers and I waited. I had to wait till the plane took off….but IT DIDN'T TAKE OFF right away. Everyone got on and they sat & sat & sat for an hour & half after the time they were supposed to depart. I was soo worried, good thing another MOM who had a daughter that was an unaccompanied minor was waiting with me. Her daughter was 13, & both our girls got to sit together so that was comforting. The attendants let the unaccompanied minors come off the plane after they sat for 2 hours on there. We gave them food & they put them right back on & then the plane departed.
I can't believe my big girl is gone!
Shanda took good care of her, she did so much more than I EVER EXPECTED…and I love her for that. She really made Klai feel at home. Klai was excited to surprise Thalyn, who didn't know she was coming to stay…or any of the cousins.
On the way up to Yellowstone, the Lyman's picked her up from the airport. They drove straight from there to Yellowstone, Klai was probably restless in the car….since in Hawaii our longest drive is only 1 hour. Yellowstone was quite the adventure for Klai, she said she saw lots of Buffalo, foxes, deer & other animals. They got to fish & she said that the stream water was like icicles! She enjoyed seeing the gisers & said that it stunk like rotten eggs. She definitely had a great time there.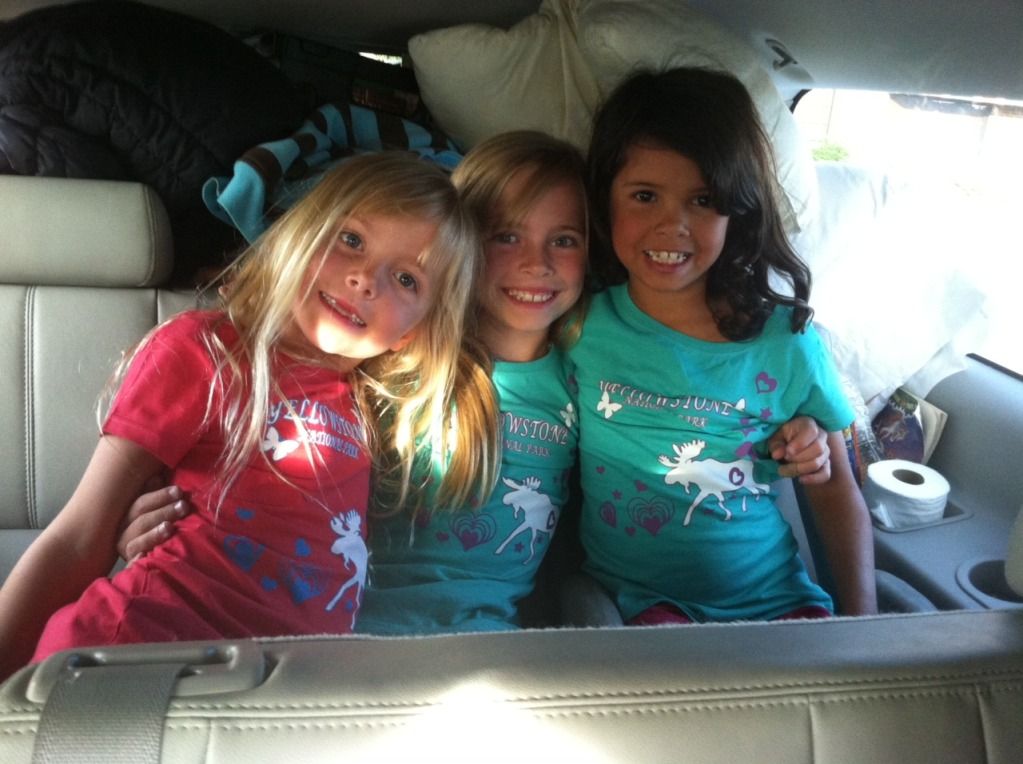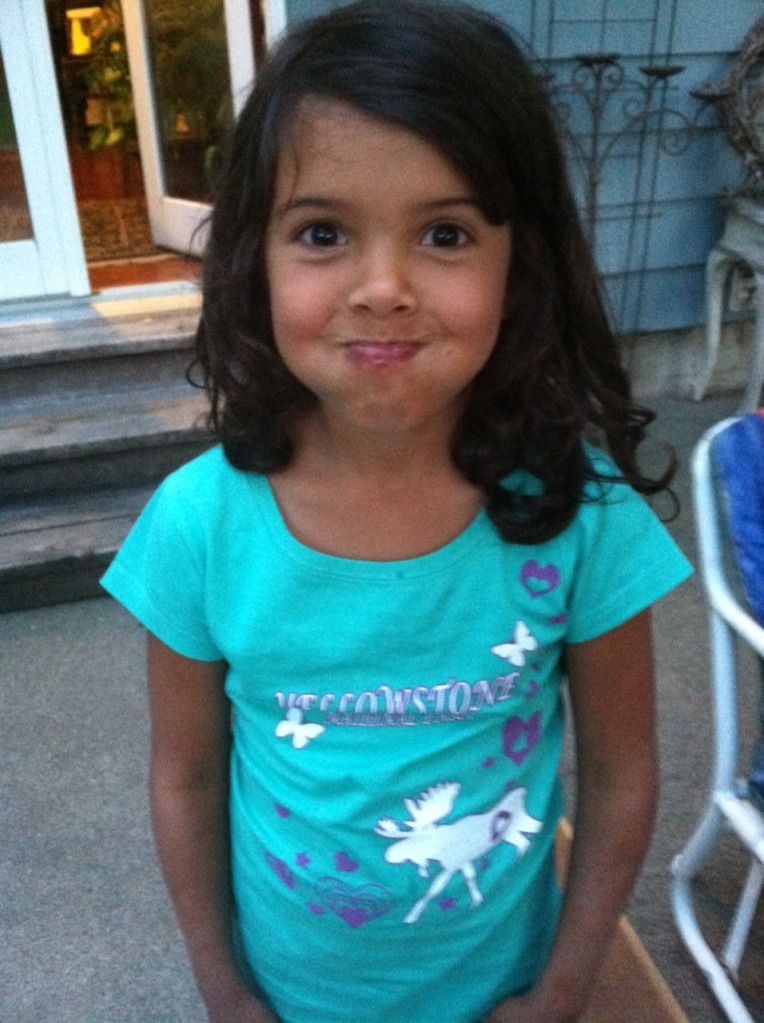 AFter Yellowstone on the way down to Price, Utah, Shanda stopped in at Calabio House. Leslie was visiting & helping Mom and she had her girls Anna & Emily. So Klai got to visit with Grandma & Grandpa, Leslie & her girls and Erin's Family also. I am so jealous she got to see everyone, She really loved seeing them.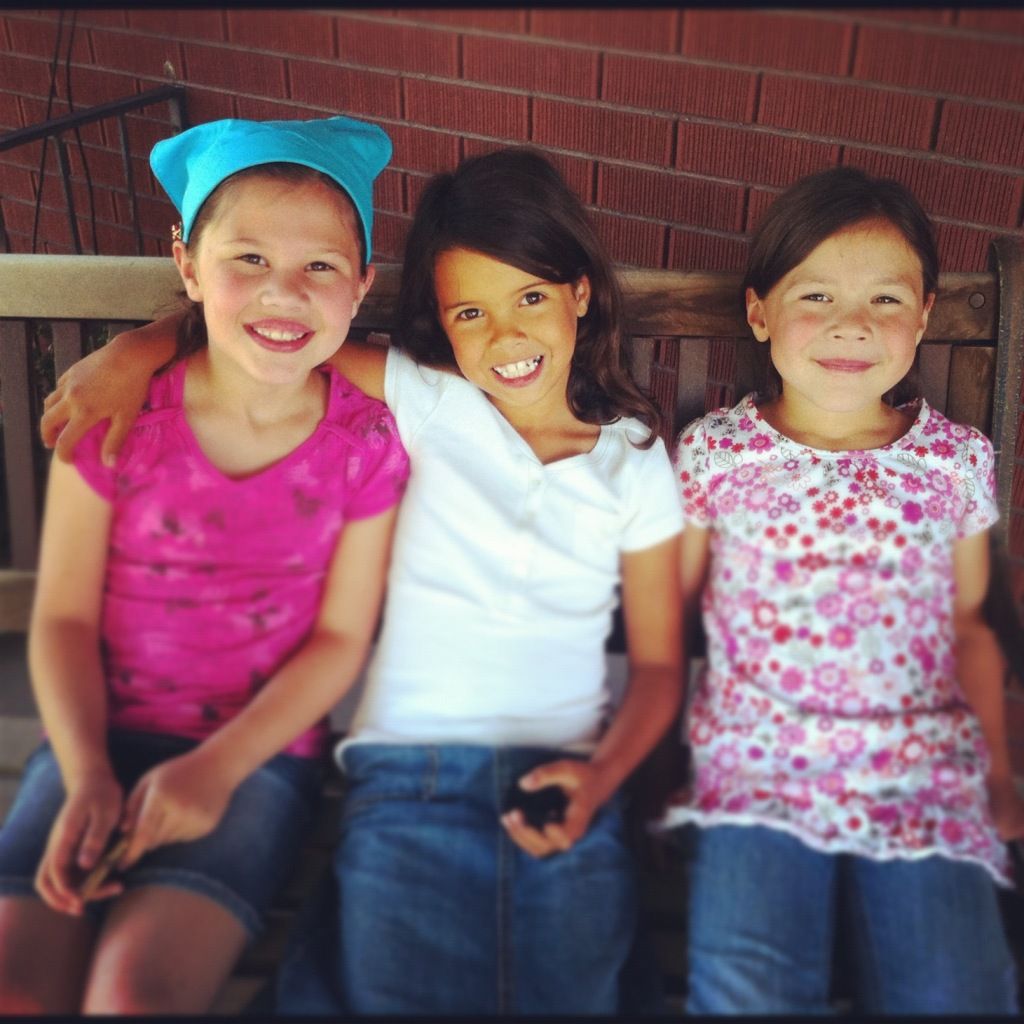 While in Price, Klai got to go to a day time soccer camp & work on her soccer skills. I know those will come in handy when soccer season starts in August/September. They went to the pool often & she got even more BROWN than she already is. Klai said her skin got all scaley because it was sooo dry there.
Erik had a conference up in Colorado, so they all went. How fun for Klai to see more of our beautiful county. At that time Colorado & Utah had some wild fires break out, Klai mentioned how even driving you could smell the smoke at times.
After Colorado they returned to Price & Brenley with her kids, Mac & her fam & Tutu and Grandpa came to visit for Thalyn's baptism. What a fun time. Klai had so much fun playing with Brenley's new baby Talmedge & visiting with everyone. She got to go shopping with Tutu & Grandpa and buy some gifts for all our kids….LEGO SETS! Oh was an awesome gift. Klai played with hers all the way home & even in the airport.
Tutu & Shanda do girls hair really well, and funny Klai's hair goes straight with a slight wave. So they would braid Klai's hair all the time! She loved it, I apparrently need to work on my braiding skills!
Klai had fun with tutu & grandpa flying back to Hawaii, she even brought me back BISCOFF's (my favorite cookie)!
Jase & I really noticed a change in Klai, she became more helpful, a better listener, & she really grew up a bit. SO I think that we might start this as a tradition…so WATCH OUT, we might be sending a BENNETT KID TO YOU!