summer fun & the livings E-A-S-Y!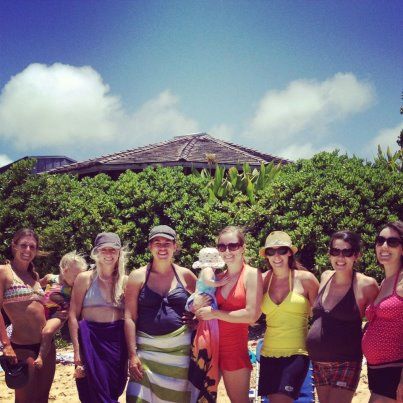 I love living in Hawaii, what better vacation then living in paradise. Sometimes I forget about the beauty that surrounds me. But when a GREAT friend leaves, you try to enjoy the beauty with them.
Our Dear friend Echo has moved on to that next step in life…career for hubby. anyways, so while JASE was in China and me being HUGE with child, we visited with Echo at Alligator's Pond. She has been such a good friend it was hard to see her go. Such is the life in Hawaii…only few stay (that doesn't have LOADS of family here).
And this is the fun that we have at ALLIGATOR's Pond.
Shae loves finding sea creatures.
Klai enjoys diving off the Alligator's head!
Wyatt feels like a big kid because he can go far into the water and he won't get knocked down by waves. He even jumps off the smaller rocks.
Evee loves to lay out and enjoy the small tide that splashes on her tiny body!
My favorite thing about WYATT is he likes to tell a special secret.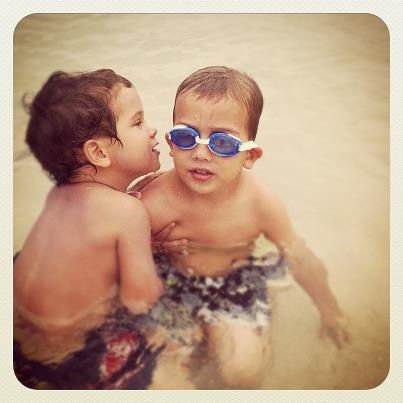 JESUS LOVES YOU! that is his secret that he will randomly come up to you, whenever, where-ever and whisper in your ear. He is such a sweet boy!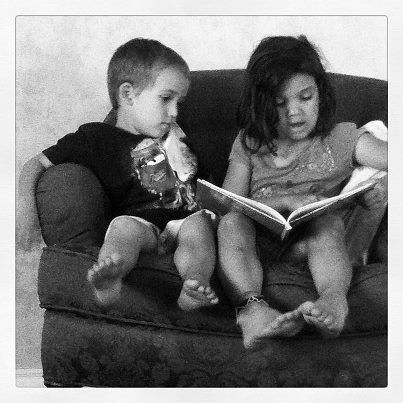 I always have great plans for the summer, a little bit of school, some adventures & who knows what else…but then a few weeks into summer and I'm exhausted from keeping with the schedule, I just wanna SLEEP. Well when we were still doing the schedule, the kids would take a quiet reading time so I could nap. I love finding my kids being so awesome to each other, Rykel loves to read and she is sharing her love with Shae!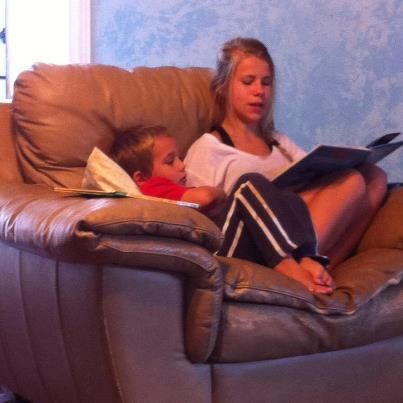 Some of the best things about Hawaii is that people come to visit, and there's no better visitors than family. We totally love it when the Cheminant girls come, Jenna was a favorite among the kiddos. And Shae has convinced her to read a good long story to him. SO CUTE!
Our Funny Wyatt moment….As he is playing outside I come to see what he is doing and he has balanced himself on 2 beach balls. His comment: mom I'm sitting on my 2 eggs!
He's a crazy, silly kid.
As I got closer to the end of pregnancy, doing anything seemed horrible…if I had A/C I would have just stayed in the house and not done anything. But the beach was somewhat of a relief with the cool breeze. So because Natalie came to visit, we ended up going to the beach often. She got me out of the house and I actually was not miserable (being 9 months pregnant and laboring waiting for the REAL labor to start). A true friend!
So here is Shae building his SANDMAN. He was pretty proud of himself!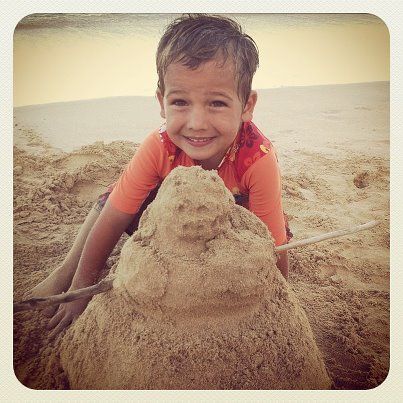 And of course Summer is NOT complete without a BEACH BUM!

Summer can officially end….once this baby comes!