The late hours after Cora was born were so surreal. Exhaustion and love overwhelmed me. Jase and Natalie both there sharing these first few precious moments with Cora. Its such an endearing moment to look into a newborn's eyes….eyes that just moments ago were seeing Heaven. That hour or so before everyone left was quiet. IT was just perfect.
This would be the last time I come to the Castle Medical Birthing Center. I actually enjoy staying at the hospital for this experience. Its one of those few times that I have time alone from mostly everyone and enjoying special bonding time with the baby.
That next day the Kontoes Fam came to visit, bring GOOD food and see the baby. They are our faithful friends that come to the hospital to visit every baby.
ON Tuesday everyone came to check us out and bring me and Cora home. I love to look back and see all the kids holding the new baby.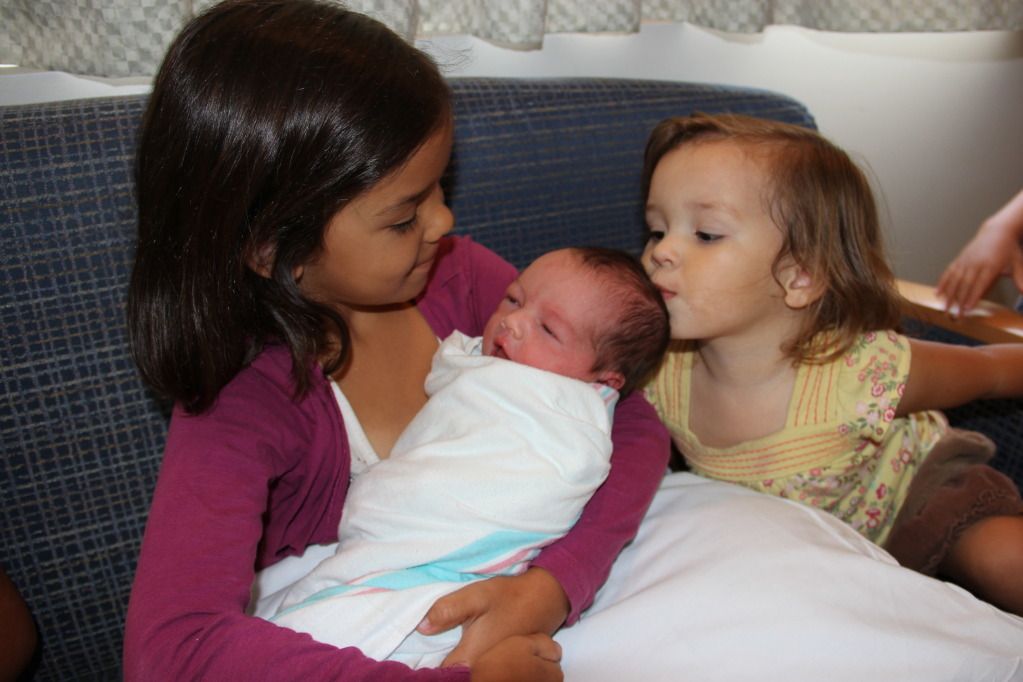 I am always anxious to see how the youngest…now 2nd youngest child is with the new baby. And as ALWAYS I am super relieved that they instantly love their new baby. Evee I think was a little prepared, she is older than the rest were & also she was in love with baby toys before Cora came. Evee couldn't wait to kiss and hug and hold the baby. And she still does. I'm sure that might change when Cora can take Evee's toys.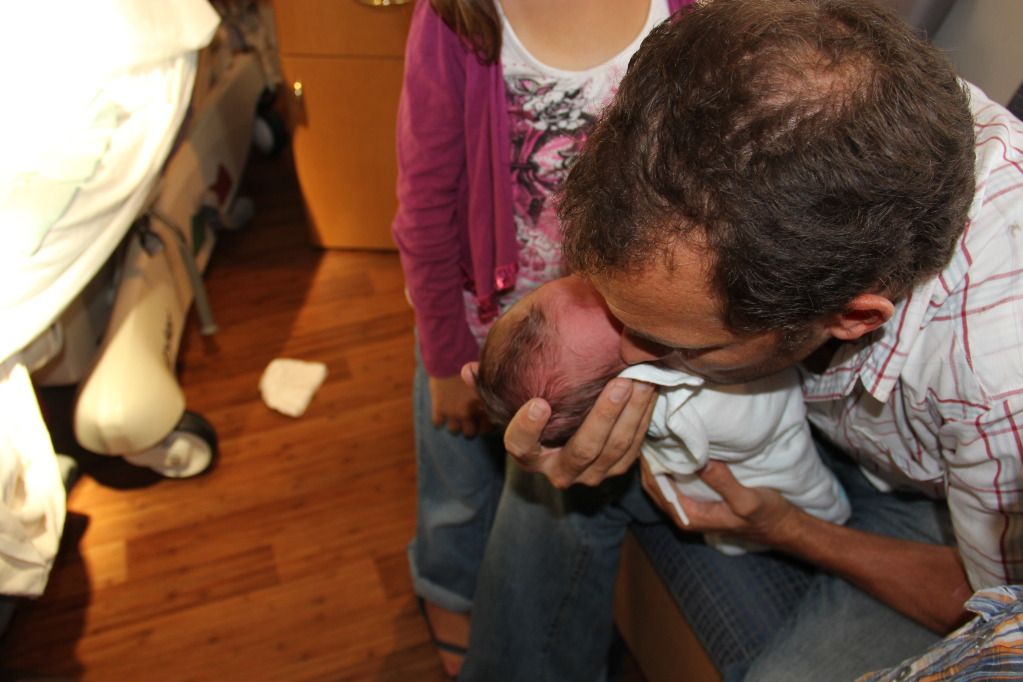 And now we finally leave the Hospital for the LAST time.
All our TROOPS are accounted for! It's an amazing feeling to have all your family here.