Back to school night is so much fun. I enjoy really chatting with the teachers and seeing some of the projects and work that has already begun! My kids are really loving their teachers this year.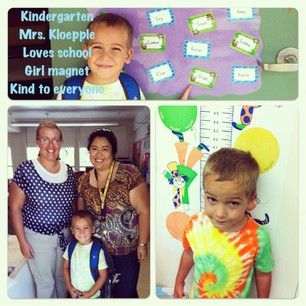 Shae loves his class, he has quite a few friends in his class and he is constantly making new friends. He enjoys the "healthy snack initiative," he gets to try lots of fruits & vegetables throughout the year. I love his fun attitude towards school, he will come home and finish a weeks worth of homework…because he wants to!
Rykel excels at school. She loves to read and loves math. Her teacher, Mrs. Miller (who Shae had last year) has commented many times about her love for school. She will often read stories and laugh out loud as she is reading along, then she will come to us in GREAT excitement to tell us the hilarious thing she read. She's a great kid!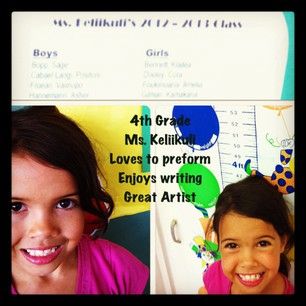 Klai was Excited and a little nervous to start school this year. I heard Mrs. Keliikuli was a firm teacher that really pushes her kids to excel. I was excited for Klai to have this teacher, she needed some good encouragement and direction. SO FAR, Klai really enjoys being in her class.
Klai is really good at creative writing. She loves to tell stories and draw pictures to go along with them.
I'm super excited for 2012 – 2013!