This is our typical Beach day! Everyone definitely does their favorite things!
KLAI
This girl loves to surf, she's gotten the hang of it and is getting better each time. She makes sure she also builds a creative sand castle after she's gotten her surf in. But she's a socialite, she wants to do stuff WITH people.

Rykel
She has a balance all her own, she gets up the first time almost every time. She is just so coordinated when it comes to sporty activities. Rykel is always going going going at the beach. She will often miss lunch because she is playing in the water, body boarding or surfing with Dad, digging for crabs and finding blue bubbles, or being silly in the water. She is our ACTIVE active girl. She wears her self out and I LOVE IT!

Shae
As of late Shae has started to enjoy the water more than the land. He was our land dweller for awhile, UNTIL Aunty Natalie took him this summer to play with her boys at the beach. And by golly I think they made a MAN out of him! He now braves the waves and boggie boards all by himself. But he will go back to his love, playing in the sand and getting REALLY MESSY! He's such a content child, he's happy doing whatever:)

Wyatt
Wyatt is an EATER, even though he gets super excited to go to the BEACH, the first thing he does when we get there is ASK; "Can I have SNACK?" It kills me! Other than that…this kid is more of a land dweller than Shae. He almost refuses to get into the deep water. But he loves to dig for crabs and find fun things in the sand. But most of all he loves when Dad builds a pool for him & Evee.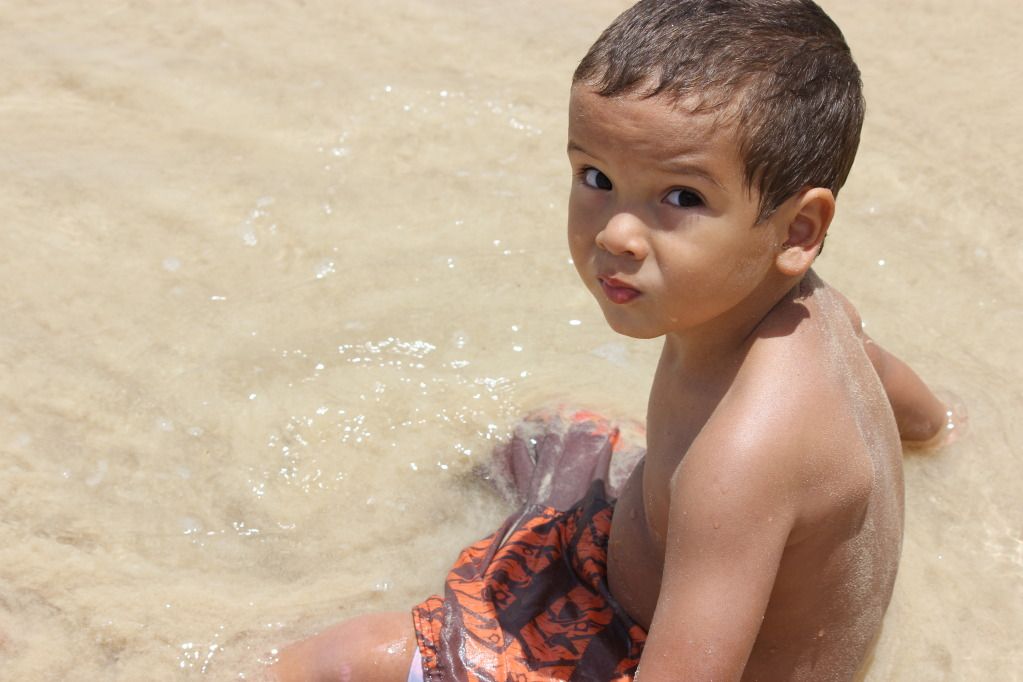 EVEE
Now miss Evee, she used to HATE the water. She actually won't walk into the water alone, but she will go surfing with Daddy. Only if a parent is holding her will she enter the water. She loves to play in the sand, but if Daddy is going surfing she HAS TO GO! She goes more often than the big girls IF Daddy lets her. She also loves to play in the pool that Daddy will dig her, or she hangs out by me and the SNACKS!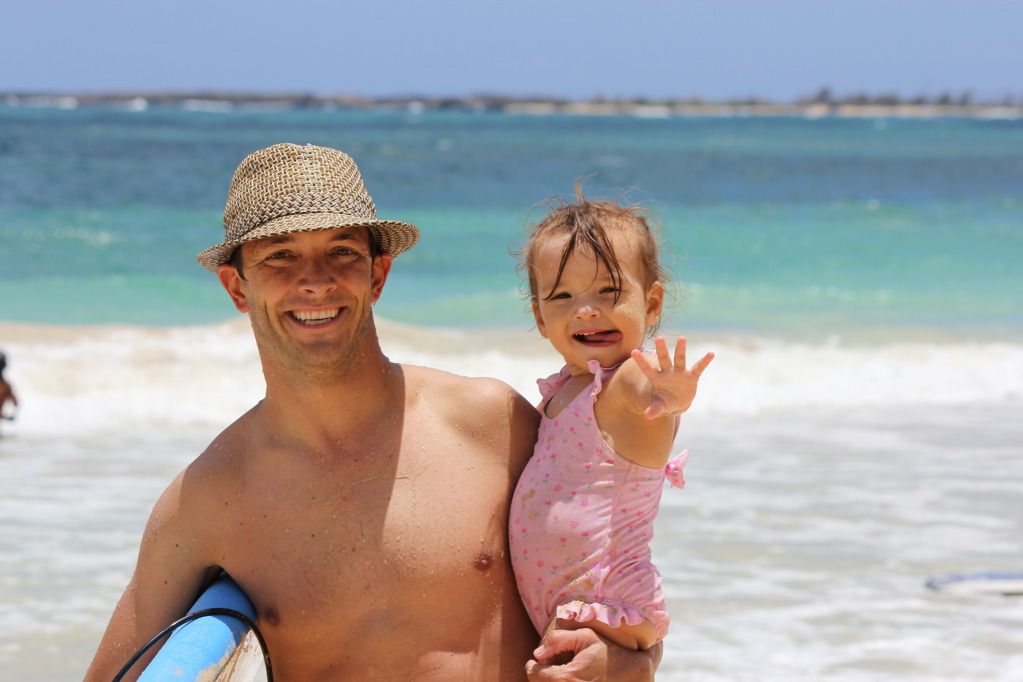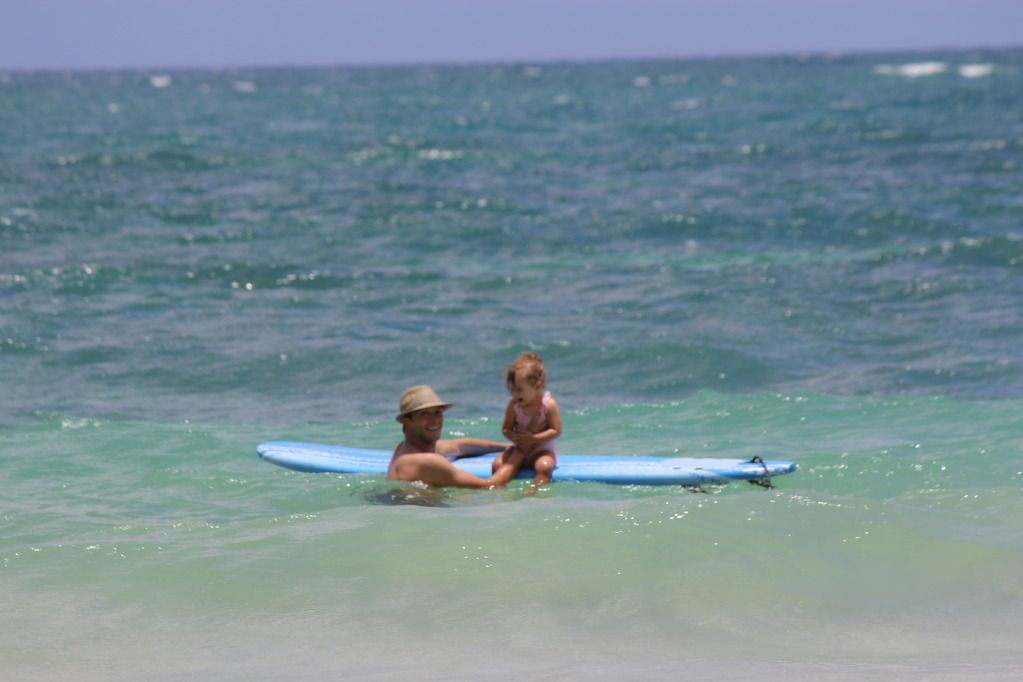 And no one can resist a good snuggle and kiss from Miss Evee.
Jase is ALWAYS in the water, I have to drag him into get snacks/lunch or else he won't eat. He and Rykel are so similar, they love to play when its that time and they give it their ALL!
OF course Cora and I hang out on the blanket/stroller area so I can feed the menehunies. I love to hangout on the Sand. I hope to actually surf one day. Jase gets super excited when I tell him I want him to teach me. SO FAR…Cora hasn't been able to let us leave her yet to go surfing….one day right? One day!
And that's a normal Beach day