At 2 months old, Cora is FINALLY being understood. It took us a LONG time to figure this girl out, a long sleepless time. I read many books and reREAD "Baby Whisperer," my GO-TO book for helping babies sleep. I learned to put her down EARLIER than any other baby, when she was still in the staring stage and NOT the dozing stage. She will then stare at her mobile toys, fuss for a few minutes and then go to sleep. She has even found her thumb and has NOW started to sleep through the night. From 8:30/9pm – 6:30/7am she will SLEEP…HEAVEN!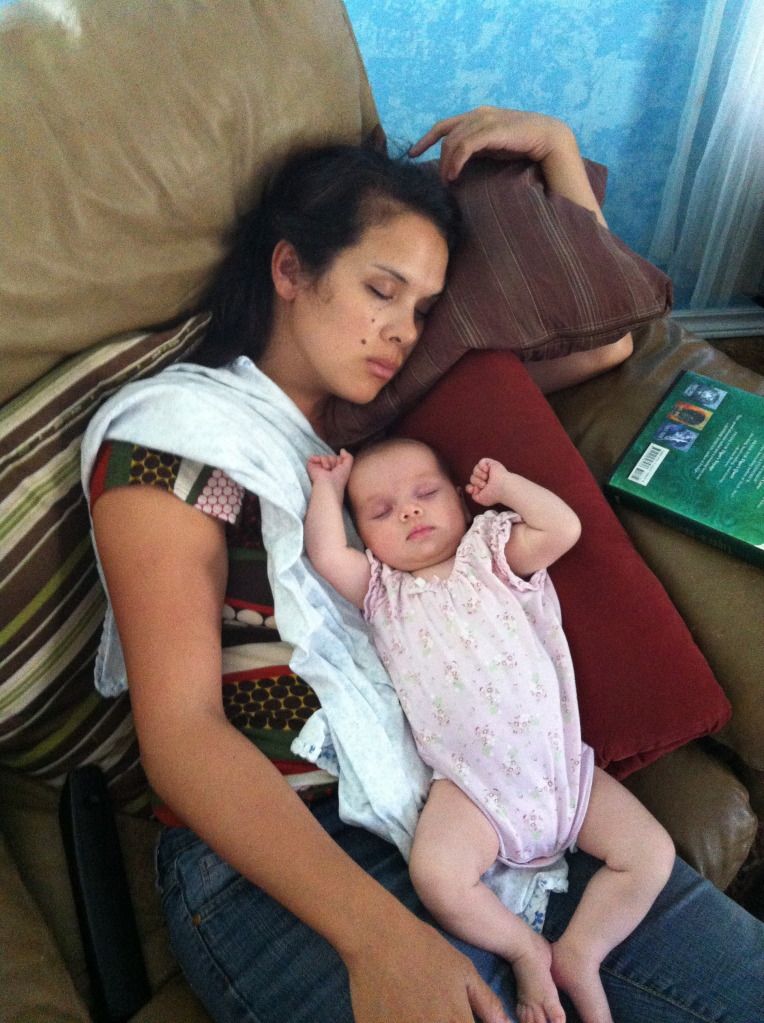 So because she is getting more sleep I feel that she is happier, I am happier and she is beginning to smile & coo. And who can resist a baby when they COO!
She has Jase wrapped around her little finger. He loves to talk to her and she loves telling him all her secrets!
Klai adores Cora. I think Klai is really becoming a little mommy and she's so much more responsible than when she was 7 with Evee. She loves to help out a lot with Cora.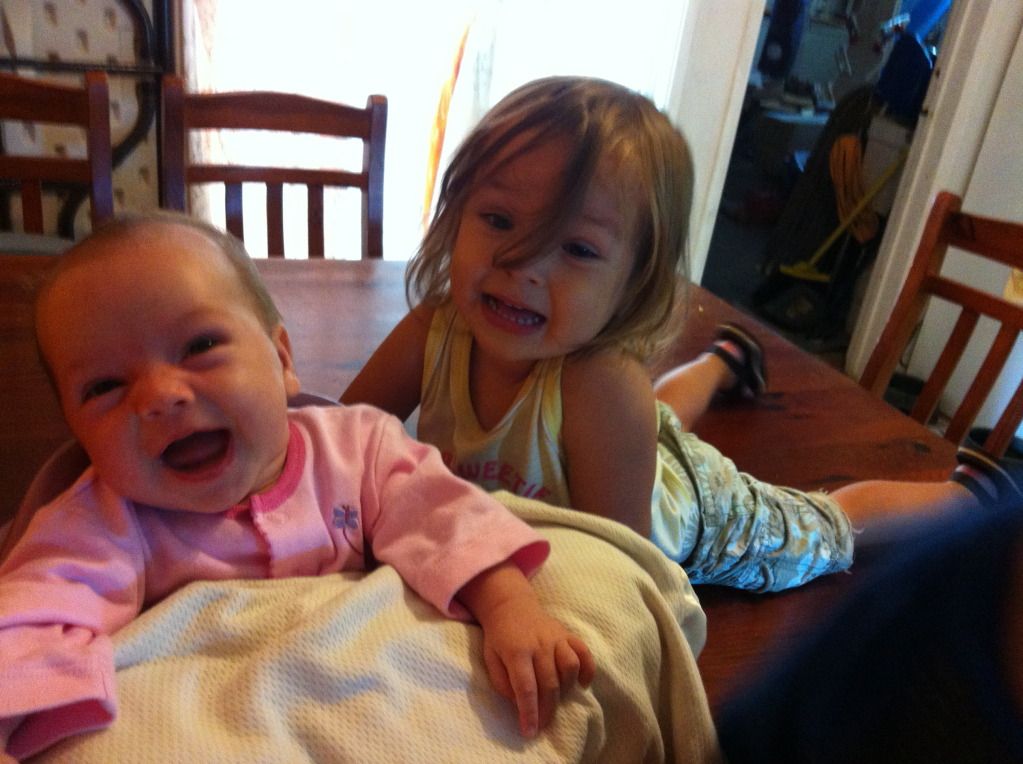 Evee believes Cora is her Baby toy. She will smile & play with Cora and kiss her CONSTANTLY. She absolutely LOVES her sister.
And Wyatt feels like a big boy with Cora. He can help get diapers and wipes or blankets. He really loves to play with her also.

Now miss Rykel was ALWAYS my cuddler, so any moment she has she will be wanting to hold or cuddle Cora. She is our sweetheart.
And one of my favorite moments with Cora is catching Evee grabbing Cora's hand and holding it while I stroll them to school. SO precious!