This year all our Fall/October events happened in 1 week. And it just so happens that this all happened on the week that Jase was on the mainland doing a Costco show. So in the spirit of Fall we ventured to the Pumpkin patch with our playgroup….and of course I am in charge. Goodness the things I volunteer for:) So we got our plaid shirts/outfits on and found as many cowboy hats that we could and loaded the car. Our 8 seater filled with a double jogger stroller, a red wagon (to hold the pumpkins), 6 kids, a big ole bag of snacks and a crazy mom!
The kids love going to the pumpkin patch. I love watching their faces when they find their favorite pumpkin! Shae looks a little out of sorts.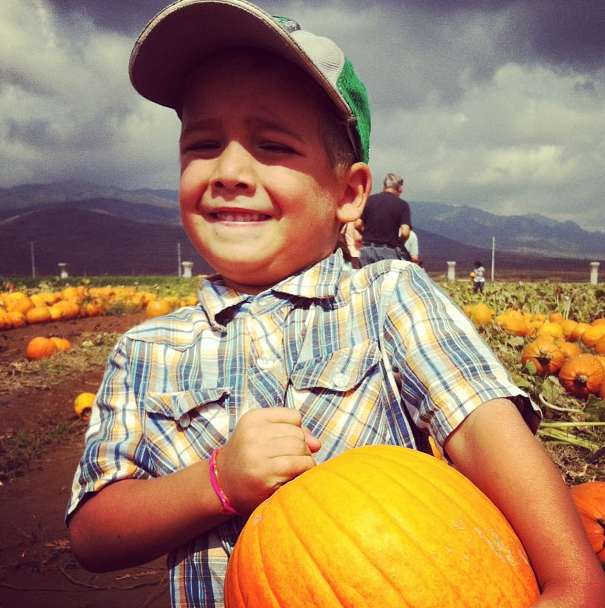 Rykel is always proud of her HUGE pumpkin accomplishment.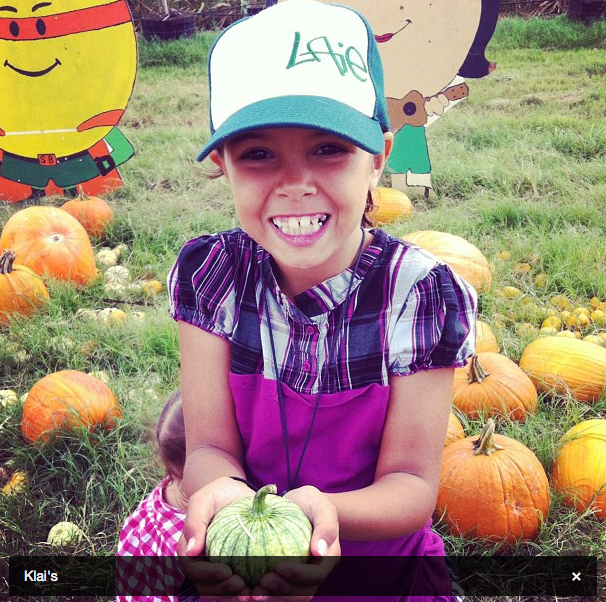 Love Klai's funky teeth grin. And No she didn't get this small pumpkin, she chose a MEGA pumpkin as well.

AND yes it is super hard to arrange this many children for a picture in a pumpkin patch. I love how Shae is almost lost in the back….but his humor comes through with his pumpkin on his head. And of course Wyatt rocks his crazy cowboy hat!