I have these great ideas…they come frequently and leave almost as quick as they come. But once in a GREAT WHILE I slow down long enough to write it down or do something about it. This I actually made months ago (August/September sometime), but again…finding the time to blog about it is hard.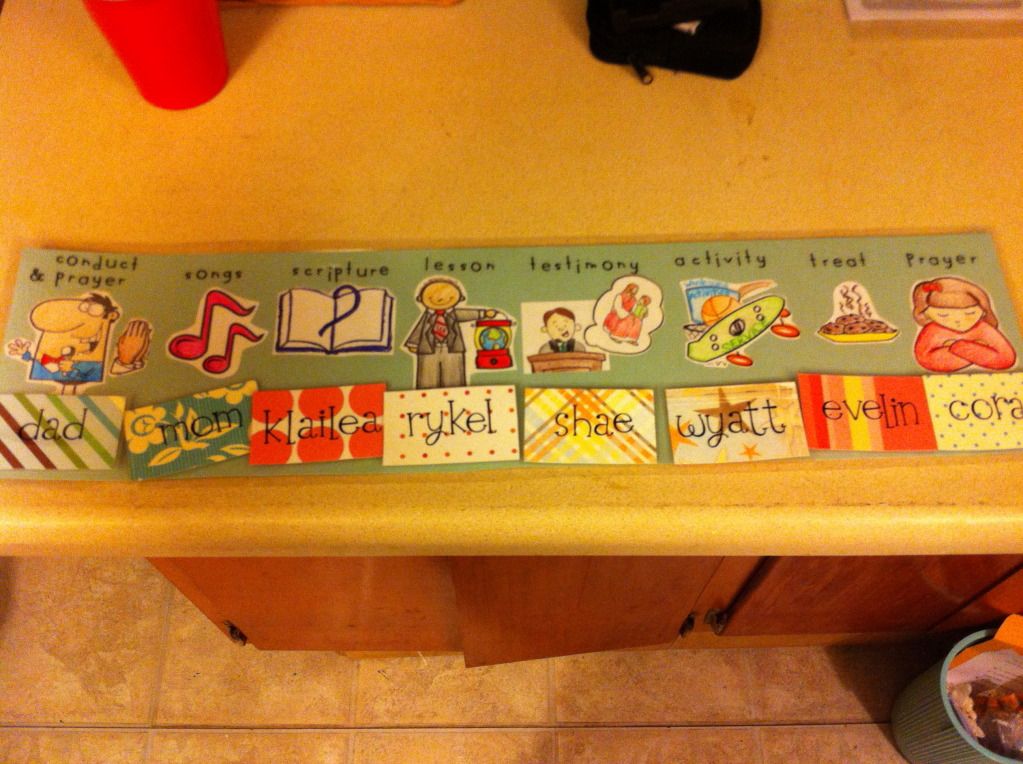 I have been wanting a FHE chart of some kind or another for years. I like the vinyl ones on wood with cute accessories to rotate, or the vinyl on chalkboard so you can write in names…but I lack those items SO….I made my own. And because I am quite a fan of VELCRO I couldn't resist! Hope you like it:)
I wrote down the activity I wanted to have. Then I found clip art pictures on-line that I thought matched that activity. Because I lack a color printer, I purposely printed pictures that I could color in. Then with the help of some old scrapbook papers, my laminator, rub-ons and stickers…VOILA! The kids love rotating the names. It helps so I'm not scurring around finding a lesson or thinking of what everyone can do…now the KIDS are the ones super excited to plan and help out.