A few days before Thanksgiving Jase told me that Murray Costco in UTAH asked him to stay over the Black Friday weekend, because they LOVE him! We were all excited! But that means that I would be doing Thanksgiving without him. I was really bummed, because I knew that he would get to visit with my family for Thanksgiving when ALL my sisters were there. I haven't seen them in a year or so and the kids/cousins haven't seen each other in 2 years.
Well because Jase was working super hard and kicking butt at it, he got asked to do 2 other Costcos all before Christmas. And since no one sells like Jase, he would most likely be the one that HAD to do the shows. So Jase thought that us (kids & I) coming to UTAH was worth it, so we could be closer while he works all the shows.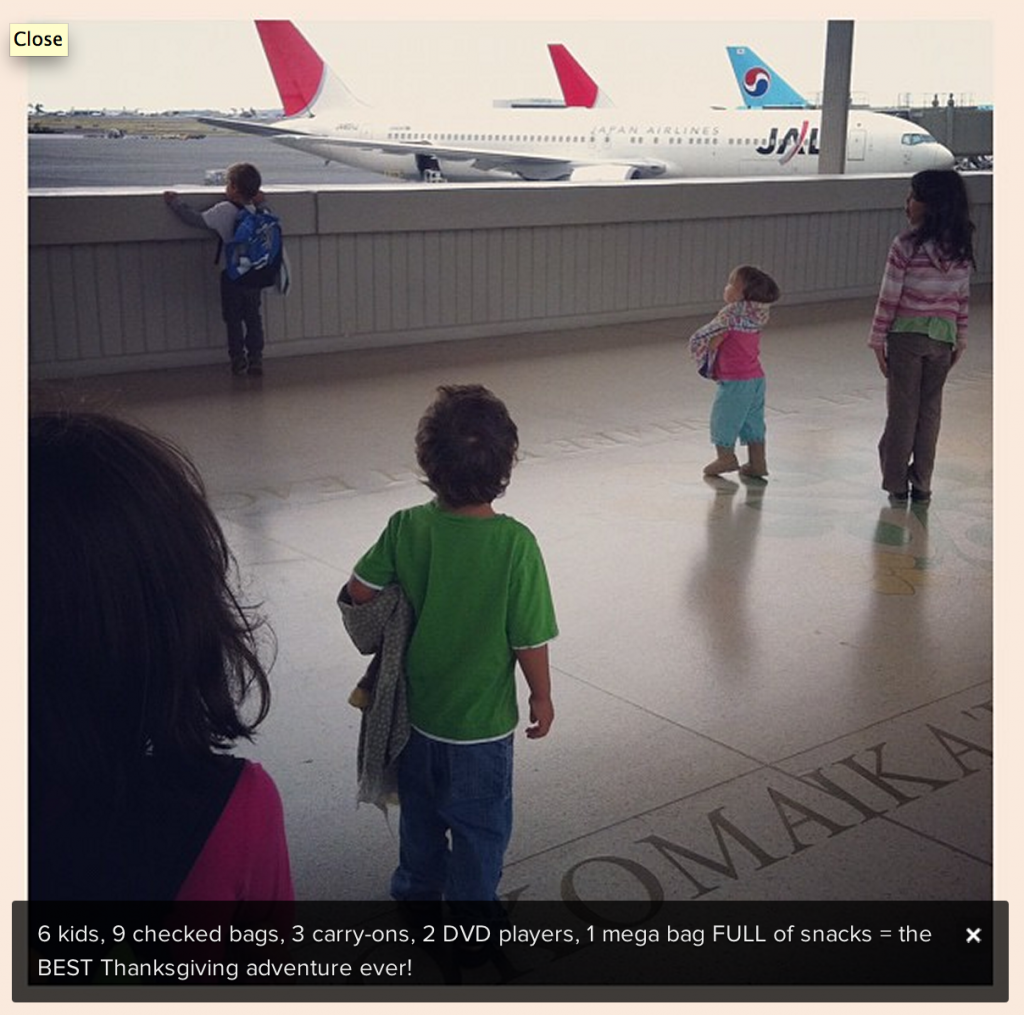 2 days before Thanksgiving, I get the news that Jase wants us to come out….2 DAYS! So I booked tickets, scurried around to find COLD WEATHER clothes, cleaned the house and did all this WITHOUT telling the kids. I love me a good surprise and I knew the kids would love it too. I was really stressed, stayed up WAY too late too many days in a row and ate too much PIE along the way. Thank goodness for great neighbors and great friends who really helped.
And it was ALL worth it!
I loaded all the luggage into the car the night before. PUT Jaseboard boxes over it, we were bringing inventory for him. Thanksgiving morning, kids thought we were still going to the neighbors for Thanksgiving, so they were helpful in getting food to their place and hanging out while I loaded EVERYTHING ELSE! Tons of snacks & DVD players are a necessity when traveling with a BOAT LOAD of children!
I think because I over planned, we actually got through security quite fast and to the gate even quicker. So we SAT and waited for an hour before we got on the plane. We flew Hawaiian and thank goodness for that because we got FREE checked bags. Goodness I don't think I could've made it if I had to JUST do carry-ons. But Hawaiian to Vegas didn't have the TV screens in the headrest, so the kids weren't constantly entertained they got a little restless off and on. But for the most part they did GREAT!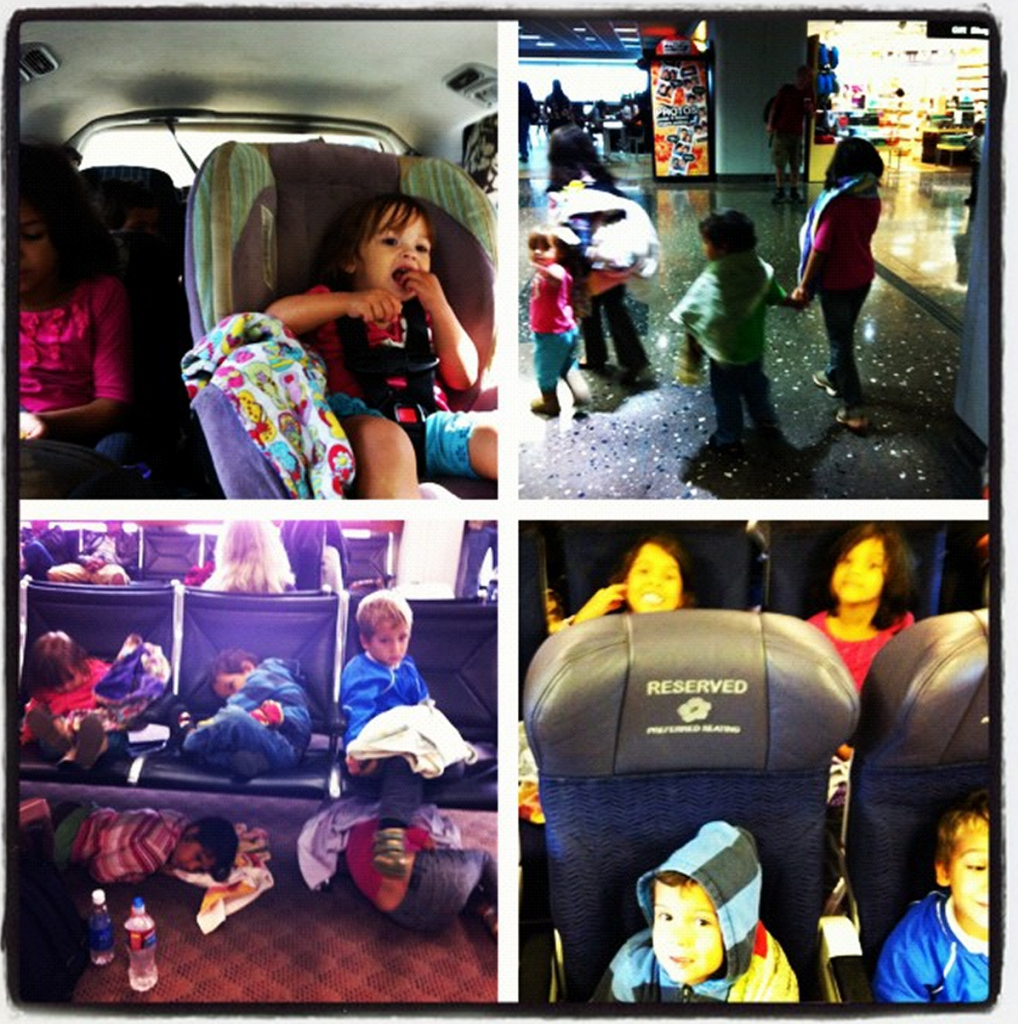 We arrived in VEGAS and Jase was there to pick us up. I like the VEGAS airport. It was nice and simple to get around. The kids were anxious to see Jase, oh they LOVE him so much, I enjoyed seeing their faces light up when they saw him. Evee is a daddy's girl and she wouldn't let go of Jase for like 10 minutes. Well we gathered the luggage and made the 6 hour drive up to PG. We arrived quicker than we expected around 6 am, and no one was awake yet. I quickly texted Nikki and Leslie and they woke up to let us in. THEY were VERY surprised, especially Mom & Dad.
The Surprise was a success and everyone had fun. It was a little crazy with 3 families with 17 grandkids plus Grandma & Grandpa. But it was great to be around family.