Arriving in Utah and surprising EVERYONE was so fun! I love a good surprise. The first few days being in Utah there were a MILLION kids at grandma's house. 4 families in the house; consisting of: 8 adults, 17 grandkids and 2 dogs. It was quite chaotic for days, but filled with fun!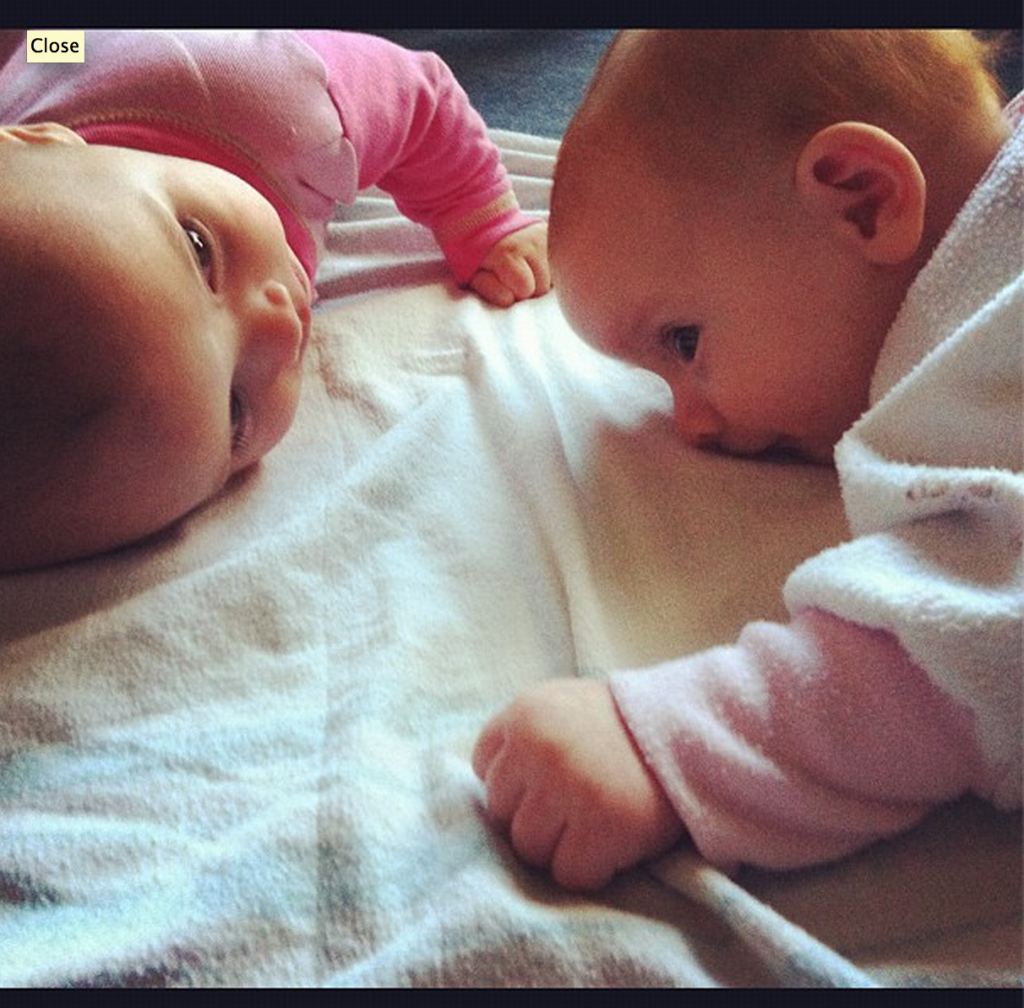 Cora and Esther got a long GREAT! They are such cute babies. The big girls got to have cousin late nights and sleepovers. They played games. They froze their butts off. Leslie's girls even taught my girls to do some clogging…so fun. I really crave family time lately. I really feel like our kids NEED to know their family. ANd I'm excited that we got to a little bit of that this time.
A few days after visiting my family, we got to go down to Price and visit Jase's sister. Our kids are just loving all this family time, especially Klai. These girls just can't get enough time together. We love that family is so close here. Family & the Holidays, perfect vacation!
Even Shanda and I got to play some fun games!
Of course we weren't just cute and cuddly with the fam…we got to have some AWESOME FUN! When we lived here in Utah 9 years ago, we used to have BBQ's with Jase's cousins and we love them. We were so excited to get together with them again…and we had a blast at the Flying High place…a TRAMPOLINE ZOO! what a fun place. Of course Jase with his gymnastic flip skills was rocking out! I am SO NOT steady on a trampoline..so I took pictures. I love it when Jase does the flying squirrel. Even Evee rocked the trampolines, she loved falling into the foam pits. We have got to go back someday!