When traveling to the mainland, we make it a point to see certain people. And we could never miss out on an opportunity to see Auntie Nat! We had to get together, and what a fun surprise that we got to play with Link also! So of course we do anything and every fun FREE activity! That's how we roll.
When I was younger I used to go with the Ward to See the Christmas lights at Temple square and see the Macy's Windows. Well I couldn't pass up an opportunity to share this fun experience with my kids. We bundled layers upon layers on the kids….really a long sleeved shirt, under a reg shirt, sweater, jacket, hoodie and another jacket if we had it. We really had NO coats. We came up to City Creek Shopping Mall and walked around and saw the Candy Window Displays. And we were pleasantly surprised when Nat showed up. What fun! The kids loved the MONDO sized ornaments that were completely made out of candy. I loved the santa one the best.

We then walked across the street and visited Temple Square to see the beautiful Christmas lights. This is a tradition that I used to do with my parents every year. The kids were amazed at all the pretty lights. And we watched the little presentation of the Nativity. There is always a special feeling I get when I watch the Nativity on Temple Square. I love it.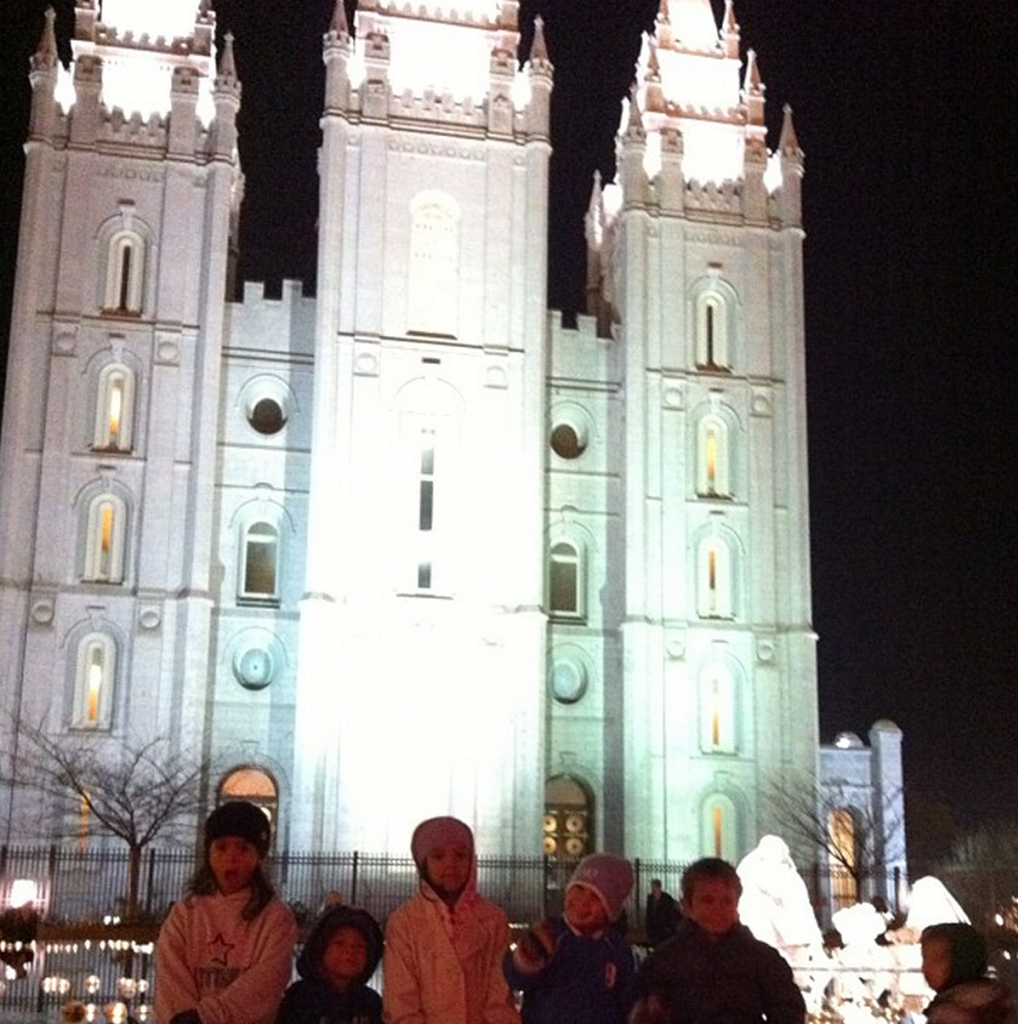 Our adventures with Nat didn't stop there. We were lucky that the Utah Hogle Zoo had a FREE day, and it just so happened to be a day that Nat was with us.
HOGLE ZOO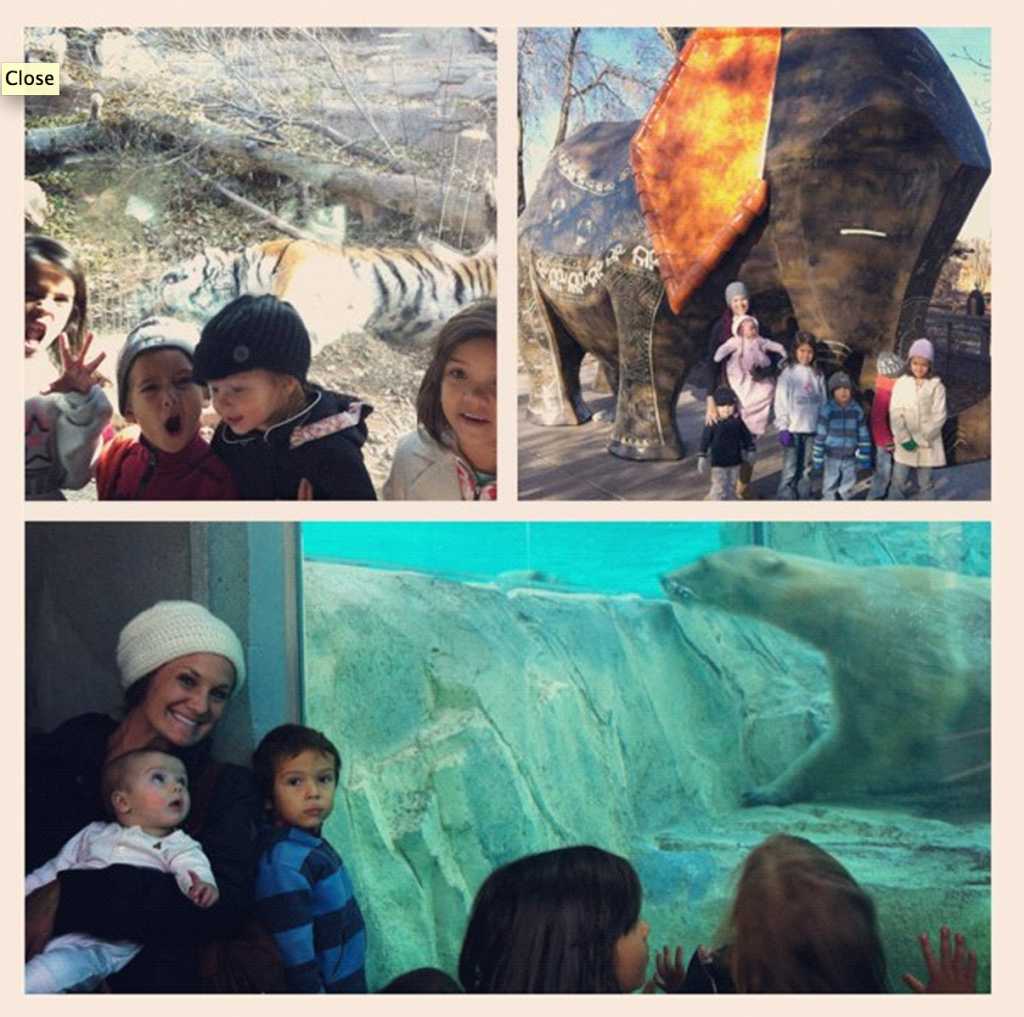 I was afraid that for a cold November day that not too many animals would be out. But I was delightfully wrong, there were plenty of animals out.
We enjoyed seeing so many animals. I think the kids loved the stinky apes & monkeys, Elephants eating up high, birds flying around their heads, and reptiles, bugs and critters galore.
The kids were so thrilled at the Polar Bear. He was entertaining. He would swim right up to the window and slam his paws against it and the kids would jump and then giggle. What a fun experience!
I really enjoyed the tiger that was RIGHT IN FRONT OF OUR FACES! He was huge and so regal looking with his beautiful golden color and dark stripes. I loved it. So funny that the kids were not as thrilled as the adults were. Maybe because this may be the FIRST tiger I have seen this close up! He was truly amazing!
We loved our fun time with our Best Friends.
And of course later that night Nat, Jase and I had to see Twilight Saga: Breaking Dawn part 2. I wouldn't see it with anyone else!