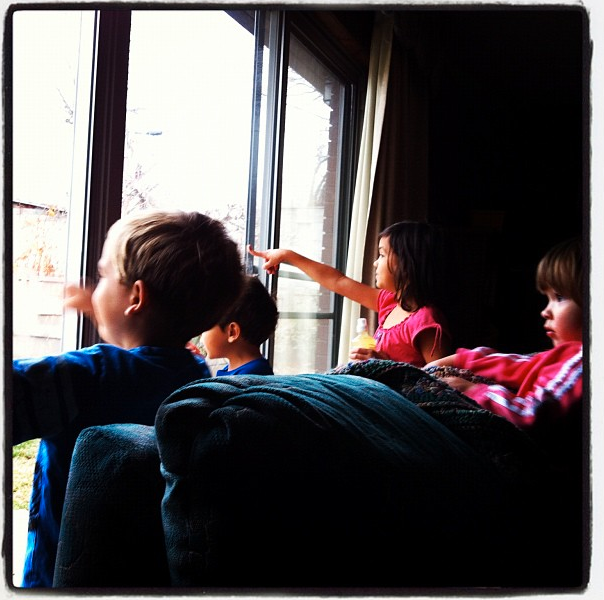 Wonder and Awe as they first discover the falling snow.
Layering EVERYTHING we have on their bodies so they can be warm enough to go and play in the falling sssnnnnnoooooowwwww!
The SHEER EXCITEMENT as they actually touch snow for the FIRST TIME!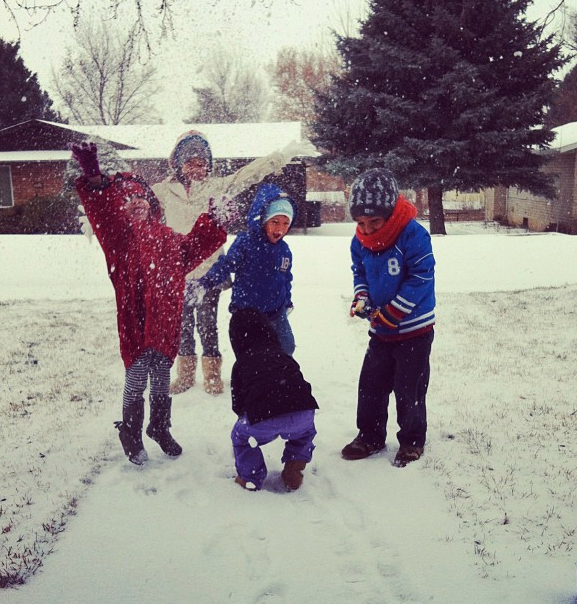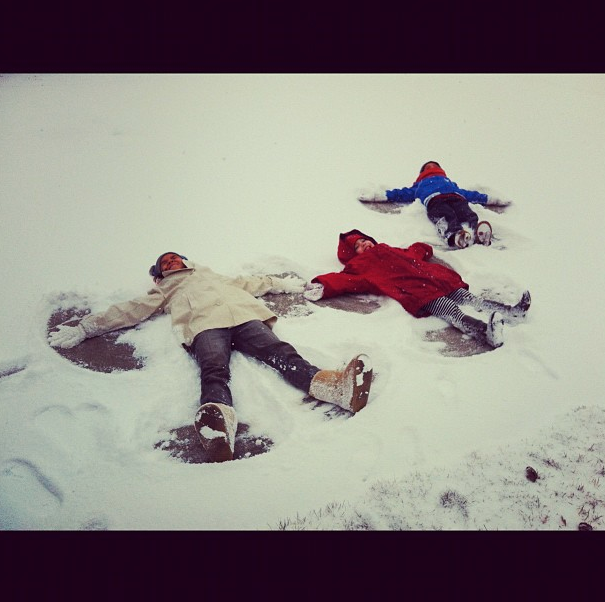 And the first thing you do in snow is make angels!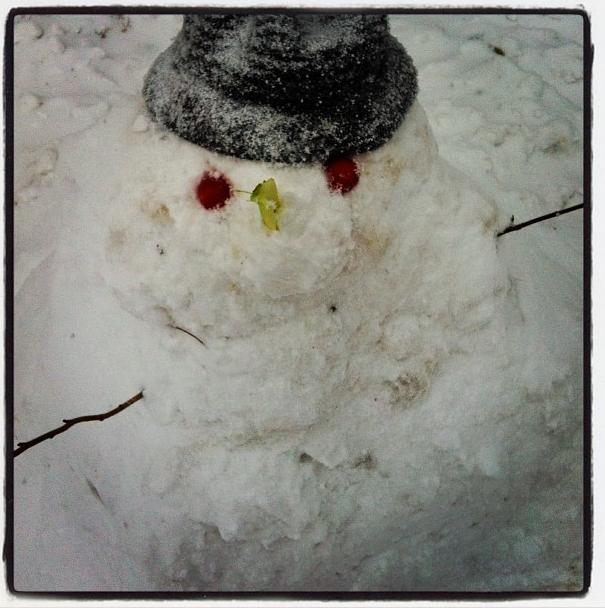 And it is customary to build a snowman..of course! But because we lack rocks or carrots, we improvised.
Radish for the eye balls.
Celery for the nose.
Tiny sticks as arms!
I think he turned out ok!
And one by one the children faded into the house as their limbs were too cold and frozed to help build or play. Shae was the only one to last the whole time and help me build a snowman. And Klai enjoyed shoveling Grandma's driveway. What great kids I've got.