For Years now, my kids wait for Elfie's arrival on Dec. 1st. Our crazy and sometimes mischievous elf has been visiting us since 2007. Here are some of the things she did this year.
She showed up with our Stockings, that I forgot to Bring to Utah.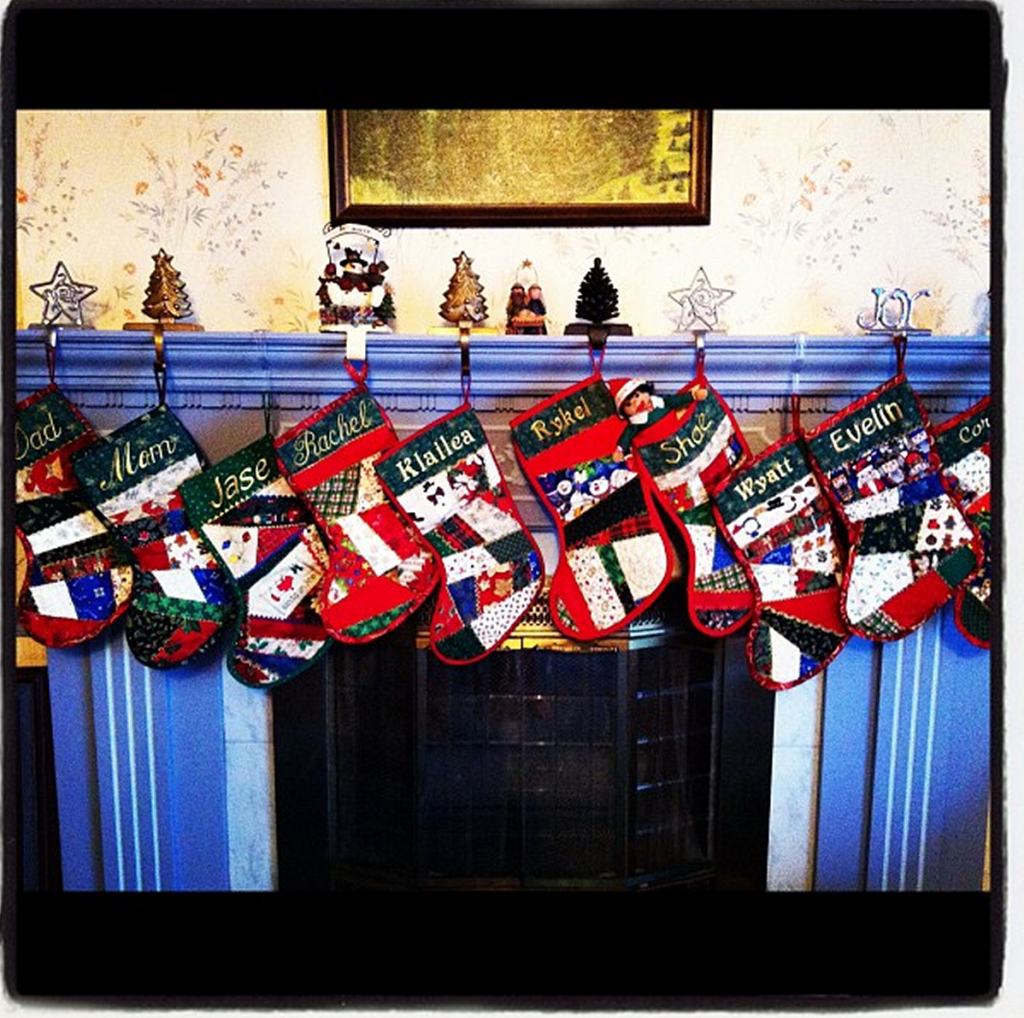 From hanging with the snowman & moose, stealing cookies, fixing the star on the tree, decorating the fridge, turning the milk RED, to hiding in a Fern plant dreaming of Warmer days…this Elf has definitely made herself comfortable at Grandma's House.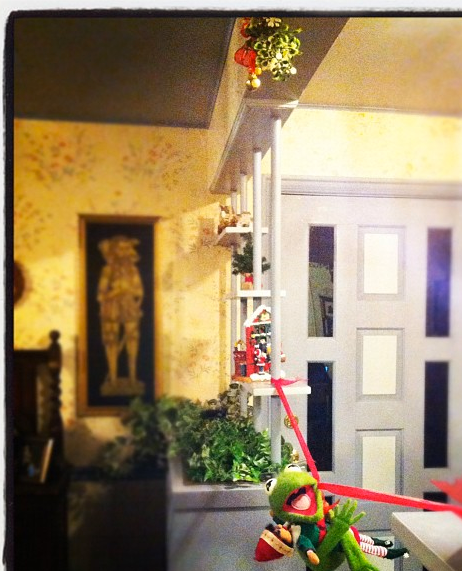 This elf was on a role this time. She even found time for a date with Kermit…getting a little crazy up in here. She even brought a letter from Santa with magic Elf seeds to grow something cool….it GREW Candy Canes! Kids were stoked for that.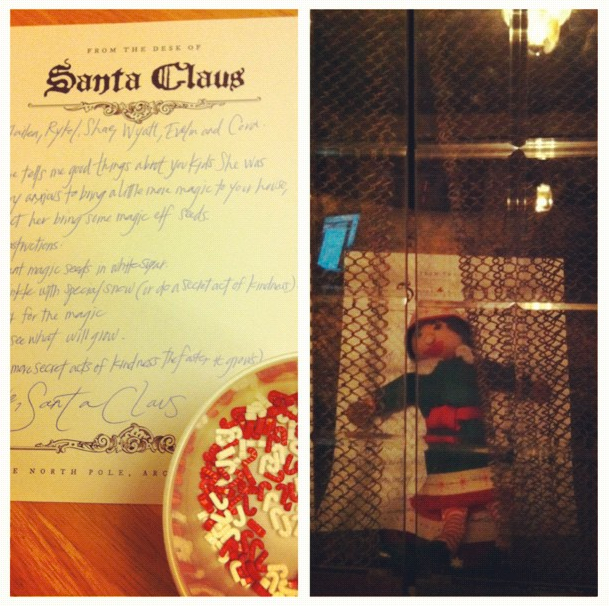 She did many things that I missed capturing with my camera, but playing hide & seek is one of her talents. We always enjoy her visits. Can't wait to see what she does next year.