Sledding was #1 on the TO DO list while Jase wasn't working! So after a day of snow we headed out. We ended up going to a local park and found some great hills. We had to borrow lots of snow clothes…jackets and jeans for some of us. Let's just say we didn't last longer than an hour…we froze FAST!
HERE is The Crew (Cora took a nap and thanks to Grandpa & Grandma, we could leave her!)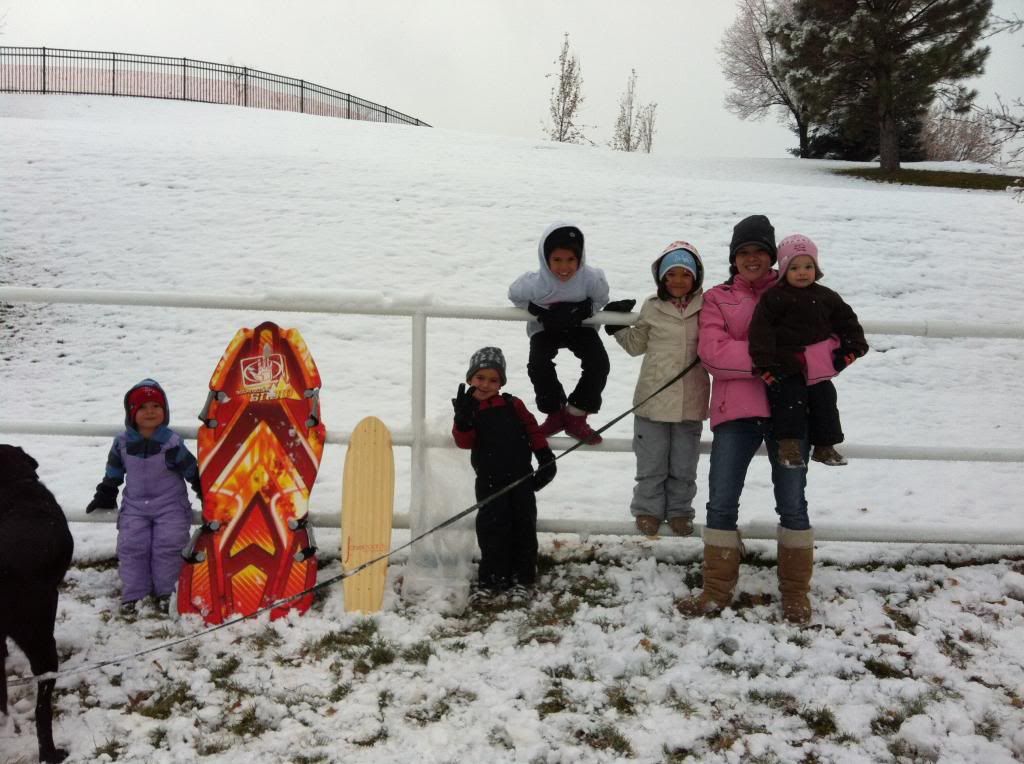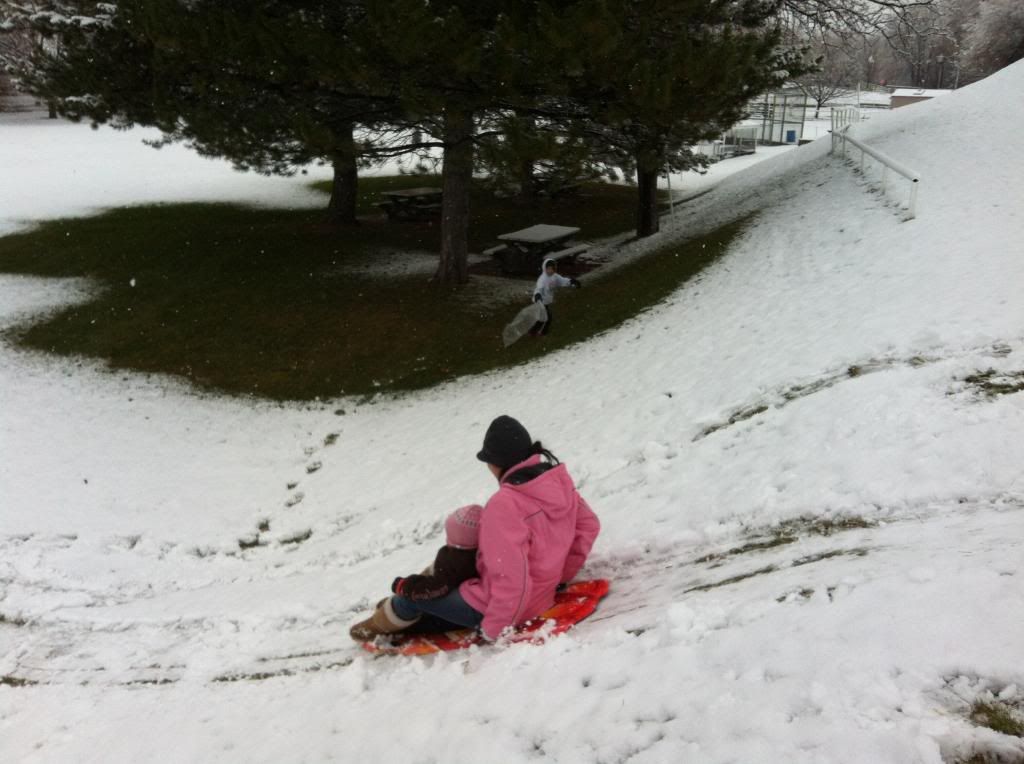 Here go our sleds: Mom & Evee
Evee rocks the plastic bag that the jaseboard came in.
Rykel is always doing crazy or just different things..so she went down anyway she wanted to!
And I thought Jase was nuts…but only he can pull off using the 1st Gen Jaseboard deck down the hill!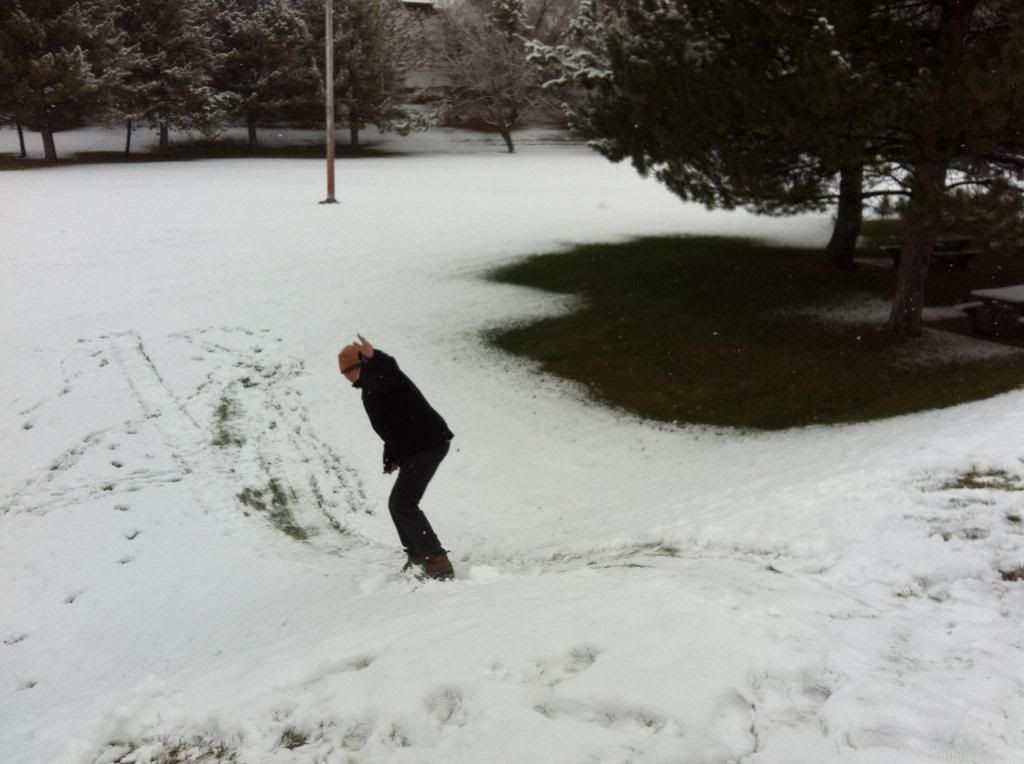 And thus all the kids wanted to try out the Jaseboard. So Klai tries the Jaseboard…but on her bum.

Shae surprised us all on the Jaseboard…he had amazing balance and made it all the way down without falling off. This kid ROCKS!
I was too chicken to take the jaseboard down….but I couldn't resist taking Bubba down the hill…I'm not quite sure if he knew what was coming.
Yeah Bubba didn't last on the board for long, he jumped off quickly.
And now we must make a SNOWMAN! The snow was perfect for making snowmen, it packed super quickly. BOY snow gets heavy fast! And Of course he has to carry his Jaseboard with him!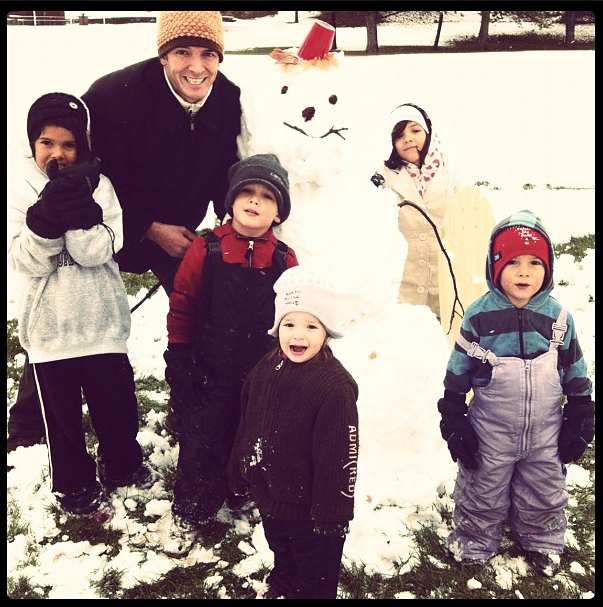 And we ended off our sled session with a fun Daddy pulled sled ride. The little ones needed it, they were much too tired to walk back to the car. So fun. I think the kids LOVED sledding and are enjoying some of the cold here!