Christmas is always a magical time of year. And this year it was even more magical, at least Jase & I felt like that. The days before Christmas we really didn't have much to give the kids. We knew that they would understand because we had prepped them with the knowledge that this trip WAS our Christmas. Getting to spend Christmas at Grandma's & Grandpa's house was a gift all in itself. But as a parent you always want to give more to your kids and want them to feel SOO special on these special days. I was trying to come up with every gift I could make or find for cheap, we were very limited in our resources. As Christmas approached we were blessed by a few Christmas cards that were randomly dropped off by lovely ward members/friends that gave us just enough to buy something nice for the kids. We were so humbled at this experience and touched, we really felt the true meaning of Christmas. I wanted my kids to have that giving feeling, that I forgot that sometimes you need to be on the receiving end. This is what Christmas looked like before morning Santa came.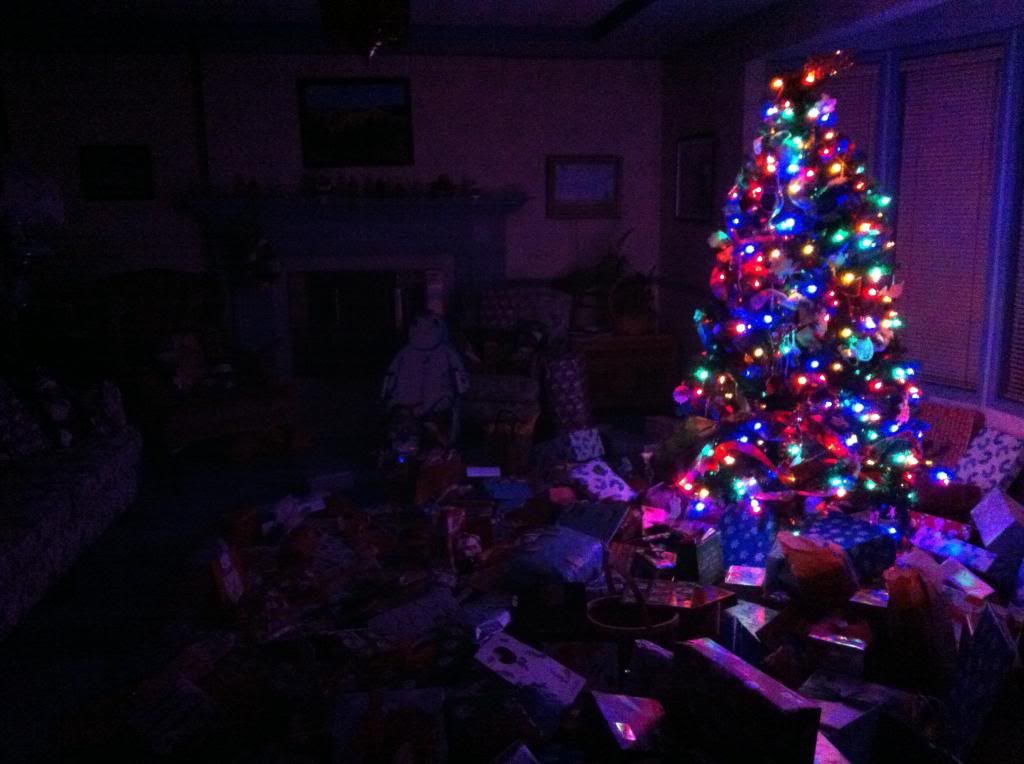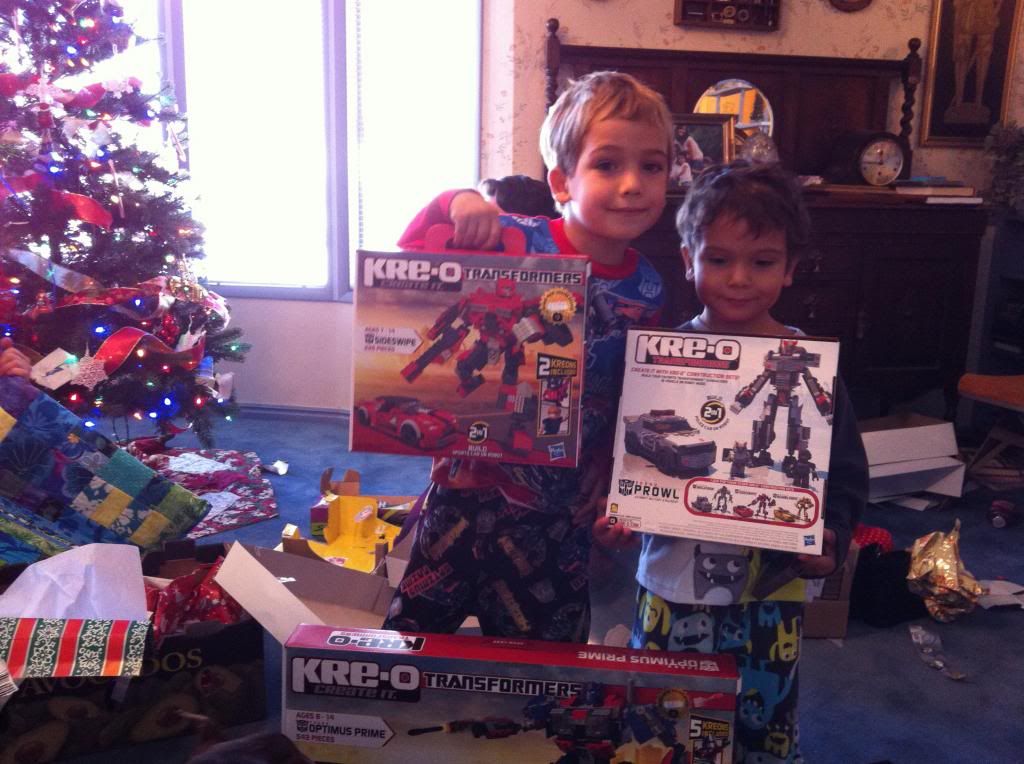 And to top off this wonderful, family Christmas, we got a WHITE CHRISTMAS!
Santa brought all the kids new snow coats (thank goodness, we really needed them)!
Shae got dinosaurs from Santa, but I know he was super excited about the Kreo (lego) transformers!
Rykel Loved her Santa Snowglobe from santa himself!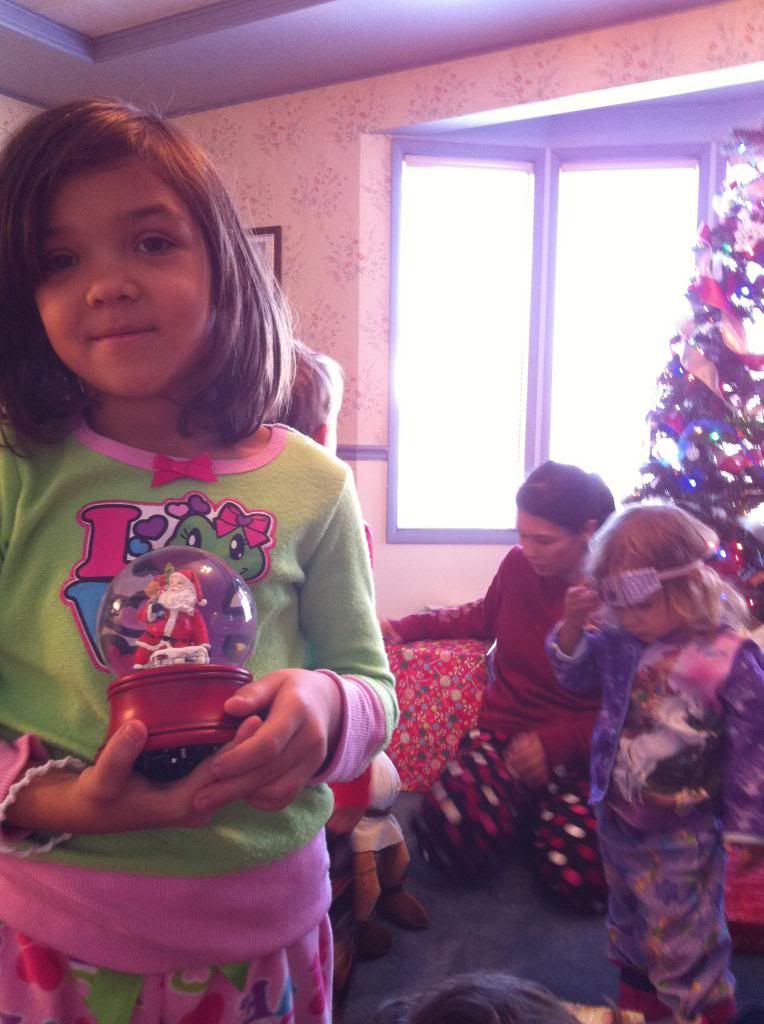 Klai of course asked for a spy kit. And Santa delivered!
Wyatt is playing with the Bionicles that Shae & he got. And Evee loved her new princess jammies and headband. Shae asked Santa for Lollipops, she got 3. What a cutie patootie.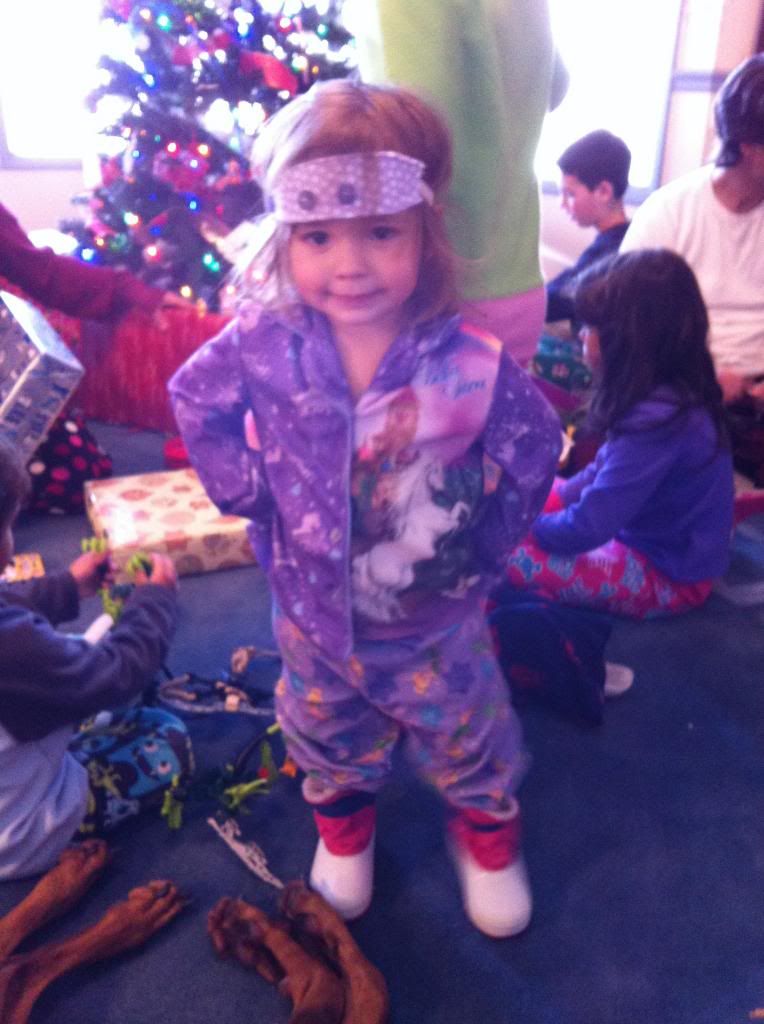 So for a traveling Christmas and for not having much, it went great! We got to share gifts with Grandma & Grandpa & the Summerills. Our kids even earned money before Christmas, so they could buy their cousins & syblings gifts. As parents we were very humbled at everyone's generosity and felt the love of our Savior, Jesus Christ. Merry Christmas!