A few days after Christmas we were all supposed to return to Las Vegas and FLY home to Hawaii. Well we chose this new adventure to expand Jaseboards and stay in Utah. The tricky thing is, what do we do with all our STUFF?!!
Jase returned to Hawaii a few days before New Years Eve to finish up some Real Estate deals, work on our house and work out the logistics with Jaseboards. He immediately went to work fixing up the needed things on our house so we can finish the sale.
The kids and I stayed in Utah. We enjoyed a little New Year's Eve party, mostly great snacks & a few fun games. I found these fun masks they could color and play with as we watched movies & the New York City party on TV.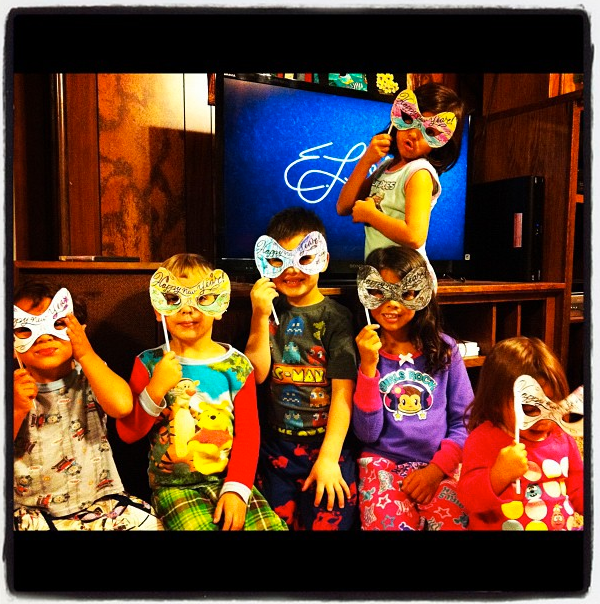 We talked a little about goals, but with us deciding to move to Utah and not having the kids return to Hawaii, I felt like that was a big change & OUR GOAL as a family was to take this NEW ADVENTURE & New US with Faith & rely on each other as we strengthen our family bond in this new life.