The decision to take that leap and leave our Paradise came as a SHOCK to our little family. Funny thing though…I think many others knew it was coming WAY before we did. Well the next hardest decision was between taking the kids back to Hawaii, just to rip them away to move to Utah…or leave them in Utah while I alone (with a Cora on hip) go back to Hawaii to pack up and sell my life away and move. Well we went with the ME ALONE option.
So after Jase returned back to Hawaii I followed soon after. I left 5 kids, who have only slept at Grandmas for a couple weeks, only been to Aunty Erin's house twice, I left them in good hands…I hope.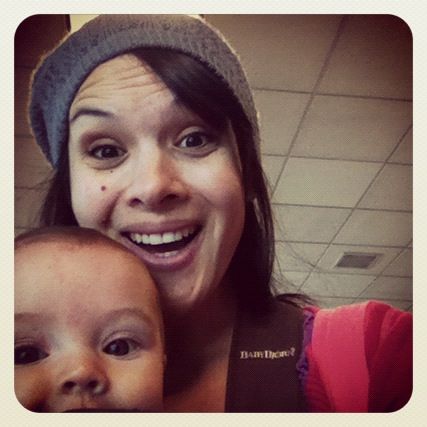 As scared as I was to leave 5 kids in a somewhat unfamiliar place, with Grandma & Aunty Erin, I was REALLY excited to fly back to my love…HAWAII! Can you see it in my face?! Oh and I know miss Cora was just as excited as I was, if nothing else but to breathe better!
Cora, almost 6 months here, full of wonder was a dream on the plane. She stared out the window at the amazing sites. She did not cry as much as I expected and she let me cuddle her and rock her to sleep. This sweet child was my emotional rock.
This beautiful SITE was there upon arrival! BEAUTIFUL and welcoming and HOME! The first time Jase & I arrived in Hawaii I used to remind him of the wonderful smell that hits right when you get off the plane and walk into the open walkway to the baggage claim. The smell of Plumerias, THAT is HOME!
I was overjoyed to be there, stressed but OVERJOYED!
Right when we got to the house, it was WORK WORK WORK! Clean, Pack, organize, Price to sell, Chuck the crap and REPEAT!
Sadly the first nights on the mainland for my kids were horrible for Aunty Erin and I am still sorry for that. My little ones freaked out: unfamiliar house, unfamiliar sleeping arrangements, new schools, new routines, freezing cold weather and NO MOM or DAD! I still think Erin wants to kill me for that. And to top it off, ALL the KIDS one by one got the flu that Grandma had, just before we left.
Cora and I were feeling a little under the weather as well, I blamed it on packing & staying up late and getting up early and not eating right,
JUST SO I COULD GET THE JOB DONE! Cora came down with a little flu symptoms..but I think we got the lighter side of things and I know its because we were in FRESH Hawaiian air and not the Frozen wasteland of inversion.

Cora and I found the sun and also the Doctor there, she was not happy about getting some shots.
The kids got worse for Aunty Erin, they eventually migrated back to Grandma's house after she felt better. My week and a bit got cut short down to 5 days (including travel time). 5 days was not barely long enough to yard sale my LIFE away! We took literally nothing with us and sold everything or gave it all away. It was so fast that the feelings of change and moving didn't come until weeks later. The rush or cleaning, packing, fixing up our house for sale, yard sale-ing and packing more was FAST! If it wasn't for the Yard Sale I don't think I would have been able to see lots of people. I flew home before Sunday and I was sad that I wasn't able to say goodbye to Good and GREAT friends there. I know our travels and adventures may only be a few years, but leaving our Laie Home & Community was gut wrenching! And I knew I had to soak up every last minute of my time there, sadly I didn't get to see the Ocean one last time.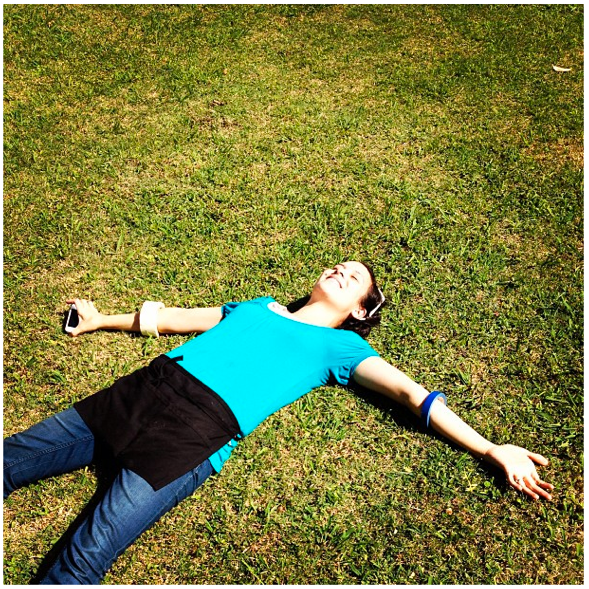 So many wonderful people came to help with everything. My sister-neighbor Audrey was there every step of the way and is still helping. My kind friends went out of their way to spend few moments I had left there by packing up our stuff. My very first friend there, Jackie, collected many of our friends to come and do an Aloha 'Oe for me in my drive way….oh that Was torturous! But
I felt so loved. I have made so many friends and family there, I hope these next couple of years pass quickly.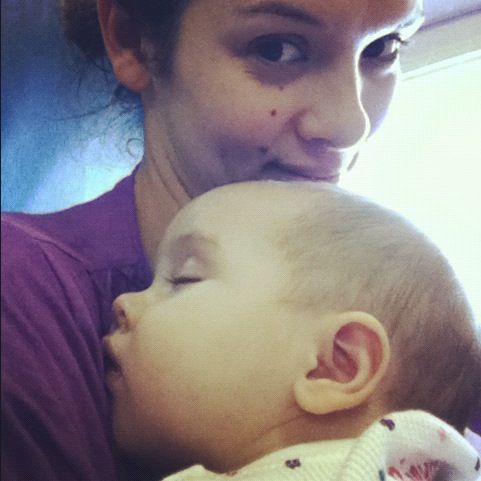 Jase dropped me off at the airport just a few days after arriving. He walked me as far as he could to the security check. I cried every step after that until the plane lifted off, I'm sure the people around me thought I needed severe help and I think I did too. How can you not feel like this when you leave Hawaii. My sweet Cora fell asleep at the perfect moment upon take off, and we cuddled for a long time!
I never get to take pictures when I'm traveling…mostly because I'm juggling too many kids and I forget that this STRESSFUL, EMOTIONAL moment RIGHT NOW needs to be documented. As I flew into California for my plane change onto Utah, I saw the Hollywood sign. And as weird as it is to me now, that sign gave me excitement. That even though I am leaving my love and home, I am onto new adventures and new beginnings. The Lord knows my heart and knows that this is right for our little family, it will bring great things to us and help us grow in ways we can't even imagine.
So for now this is NOT a Goodbye, but an Aloha 'Oe. When good friends or family leave the island it is customary to sing Aloha 'Oe, and even if I don't know them that well I cry during the chorus.
Aloha `oe, aloha `oe
E ke onaona noho i ka lipo ('Ere I depart)
One fond embrace,
A ho`i a`e au
Until we meet again
Hawaii, and loved ones there, we will meet again!