It might seem funny to some that we brought 5 boxes filled with toys and precious things for the kids and ONLY 1 luggage to clothe all of us except Jase. Before we knew we were moving I actually had a HUGE yard sale, multiple times and sold lots of toys that I felt were cheaply made and/or they didn't play with. When I went back and began packing SO FAST to move to the mainland, I had the hardest time filtering the rest of their toys. I guess I figured in a strange land with strange people, they could always play with their syblings with their toys. AND SO THEY DID!
These are some of my favorite pictures with the kids. I feel like it shows their personality. Evee with her Minnie Mouse, The Boys being over joyed to have their Cars cars, and of course the big girls were thrilled to see their American Girl Dolls.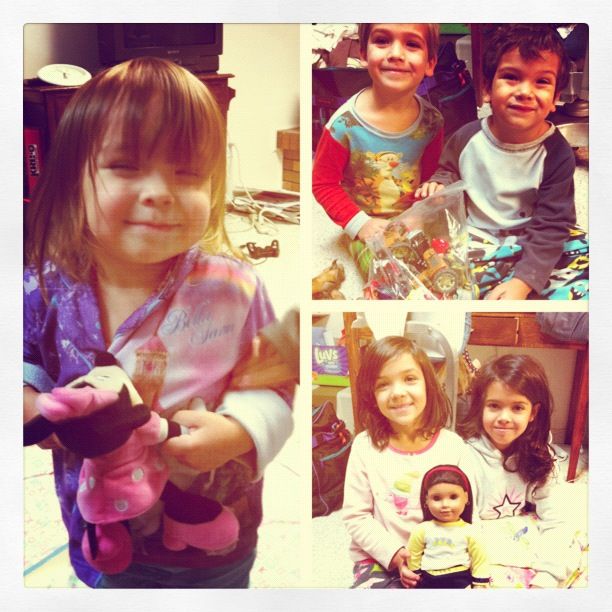 Do You have TOYS that you keep and pass down to each child? Little People are a MUST in my house.
This is the reason WHY I love Little People Toys. LOVE LOVE LOVE THEM! I can only say Thank You Tutu Bennett for giving Klai her first Little People Set: Noah's Ark! From then on out I was hooked. And each child after that has loved them. I love watching them play with Little People, Evee does very similar things that Klai used to. I love how they line them up, Evee loves to talk to them…and that's seriously the cutest thing ever.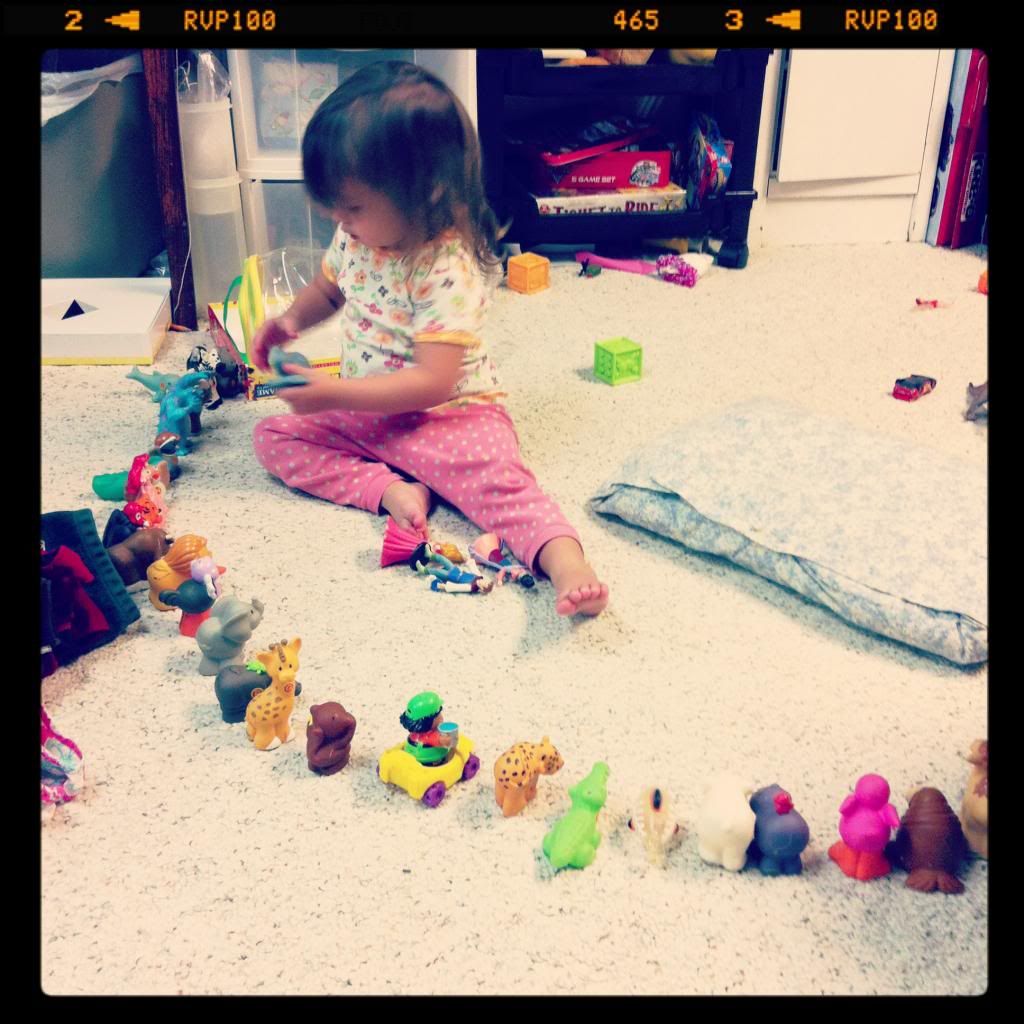 Now the best family toy we all share is of course LEGOS! Seriously girl/boy/young/older they all have fun together. They all have their creative ideas and make such different things. I feel like Legos are a staple toy in almost every family.

BUT BOARD GAMES have been a favorite for me since I was a kid. My family played board games ALL the time!
I have serious problems when I play board games with kids…mostly I just lack patience. Maybe its because I'm the youngest and I didn't babysit and play games with other younger kids, but I am learning. This game of I SPY was given to us and the kids enjoy it because I think that even younger kids can win over their older syblings.
I'm very glad that I gave away most of our clothes to make room for their toys, it has kept us sane while we have been stuck indoors during the winter months. In Hawaii we ran around all the time, there was never a day (rain or shine) that came and went and we didn't go outside for atleast an hour. But being indoors we try and make the most of it by spending time together and not infront of the TV, although that happens on occasion.
What's your favorite toy? or Board Game that you play as a family?