There is no place like a Friends house, and its not just friends….these guys are FAMILY! We have know the Nortons since Cardon was a baby and Rykel was still in my belly. We had the same doctor and I interrogated Nat about the doctor in the video store….so so LONG ago. 8 years, a million kids & adventures later we are hanging out again, just like we did in Laie.
And our days begin like this….Good Morning FRIENDS
You can always count on fun at the Nortons and it begins with a Trampoline! Holy cow we have missed having a trampoline in our lives. We were given a used trampoline years ago and it lasted almost another year, the kids played on it till it rusted and fell apart to its death. But they played on it for HOURS. TRUTH IS my kids are outside kids and need to play in the sun! We were overjoyed to be able to play outside and soak up this Vitamin D!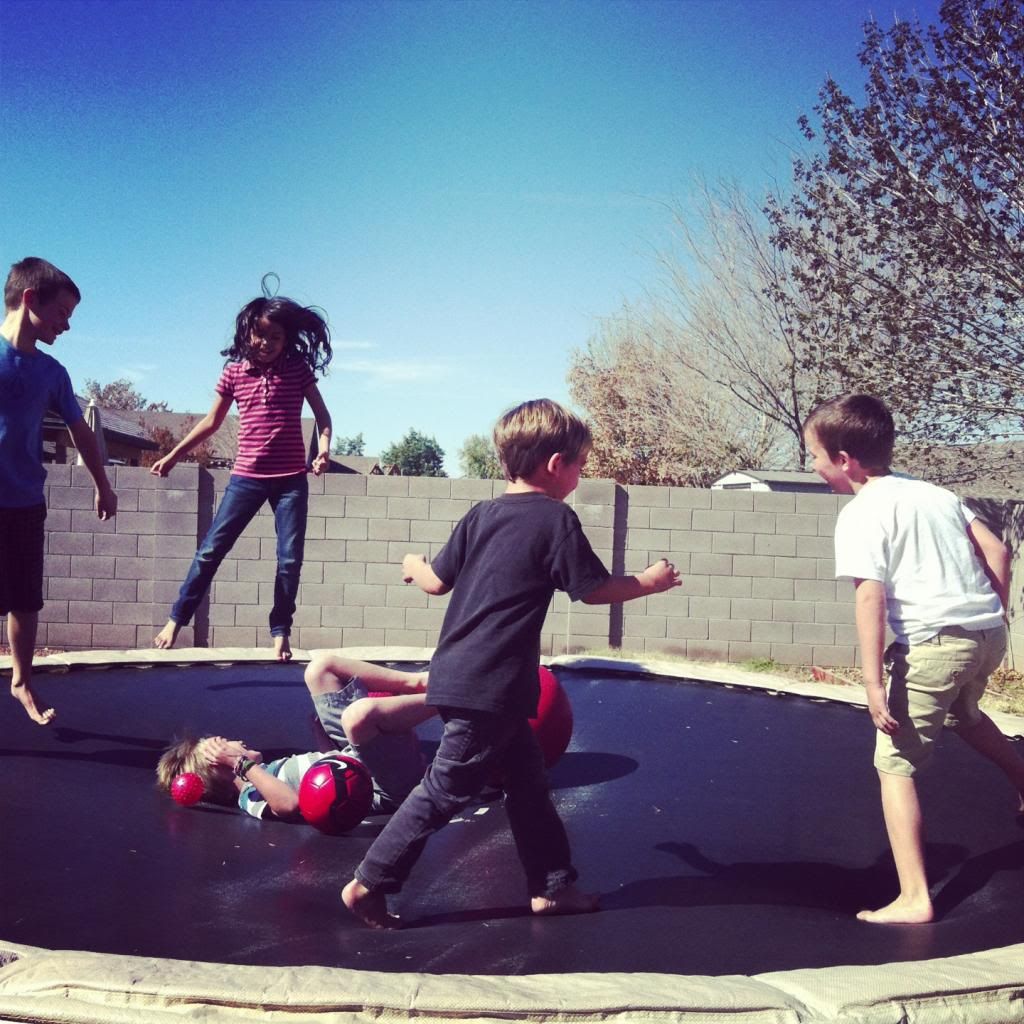 And after the kids got all their wiggles out, the Moms got some tramp time & I FINALLY found the sun!