Natalie is a sky, sun, cloud fan. So since she moved to Arizona I have seen quite a bit of sunsets from her pics. But nothing can describe their luster till you experience it first hand. Thank you Nat for letting us enjoy Arizona life with you!
CORA &I enjoy the beautiful sunset colors. I rarely take pictures of myself, but I like this one of girlfriend and me! Shes super cute!

You can see the beautiful sun coming through the trees, making this picture just perfect. Perfect to how I feel right now. Sometimes I get stuck staring at the fence to see the blessings that hide right behind it: my family, their talents, Gods creations and LIGHT. Life is good.

The kids loved the skate park, tons of ramps and places to try out all the Jaseboards.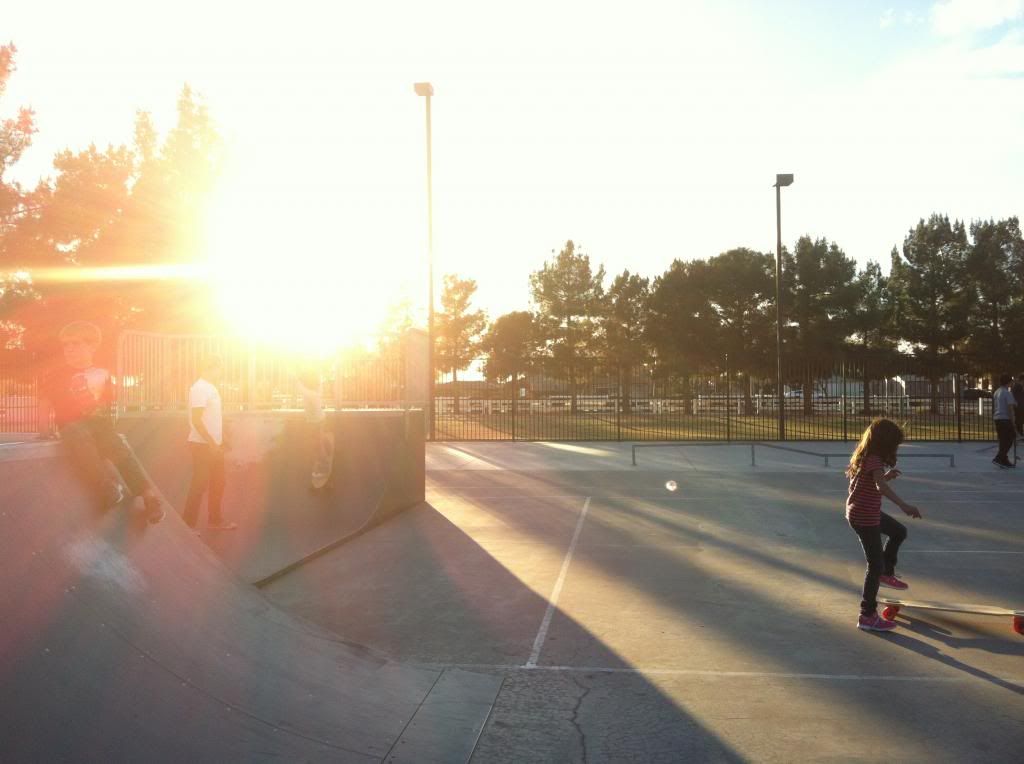 Of course every park has swings and we must ALWAYS swing. This is classic Wyatt, his pants are always falling down or his bum is showing at some point in the day. And that's just who he is…a bum boy!
Cora sports the new Jaseboard threds!
Once again Klai flys off the swings. She should really join the circus!
And once again the beautiful sun! Oh how amazing the sunsets are in Arizona, seriously breathtaking. I believe that God made beauty all around. Hawaii is amazing and its beauty is all its own…but the same goes for Arizona. God didn't put an amazing ocean to beautify Arizona, but he gave it Sunsets. Just like he gave Utah majestic mountains with Fall colors, or he gave Alaska northern lights and so many other treasures I have yet to experience. All these creations especially sunsets that bring you just a bit closer to God. Thank you Heavenly Father for these moments.