Nat sure knows how to find all the FUN things you can do ANYWHERE! Exploring for some fun, we found the community rec center had an incredible rock wall. Kids were super stoked to climb!
Klai is ready for any challenge!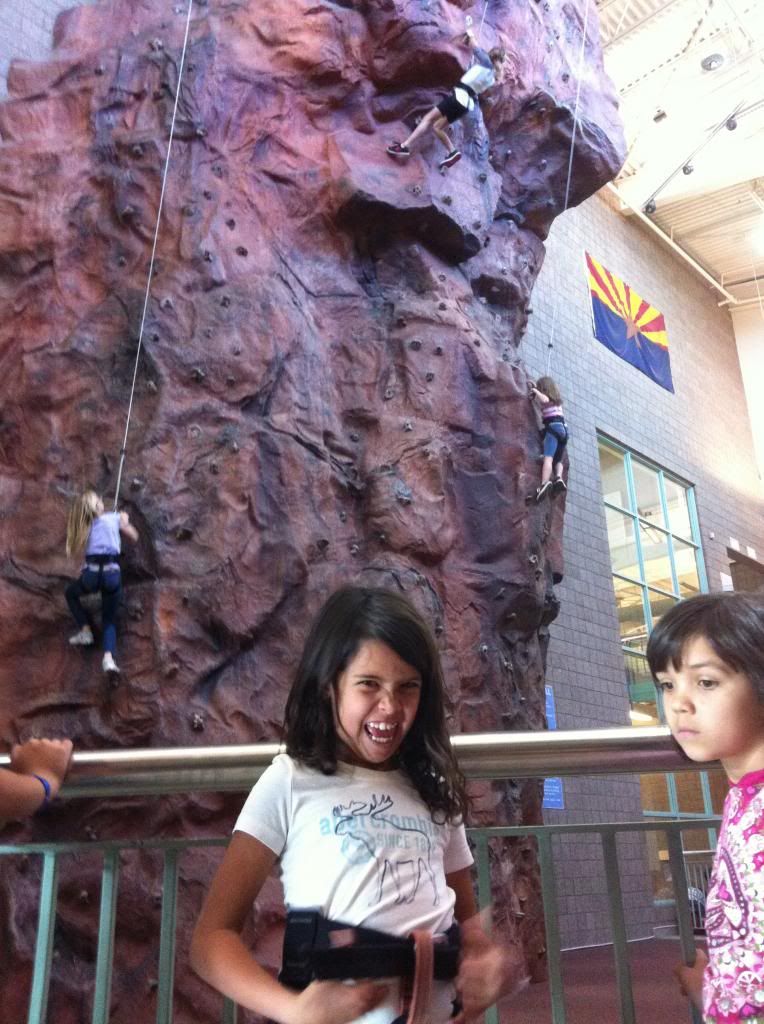 And she makes it to the top.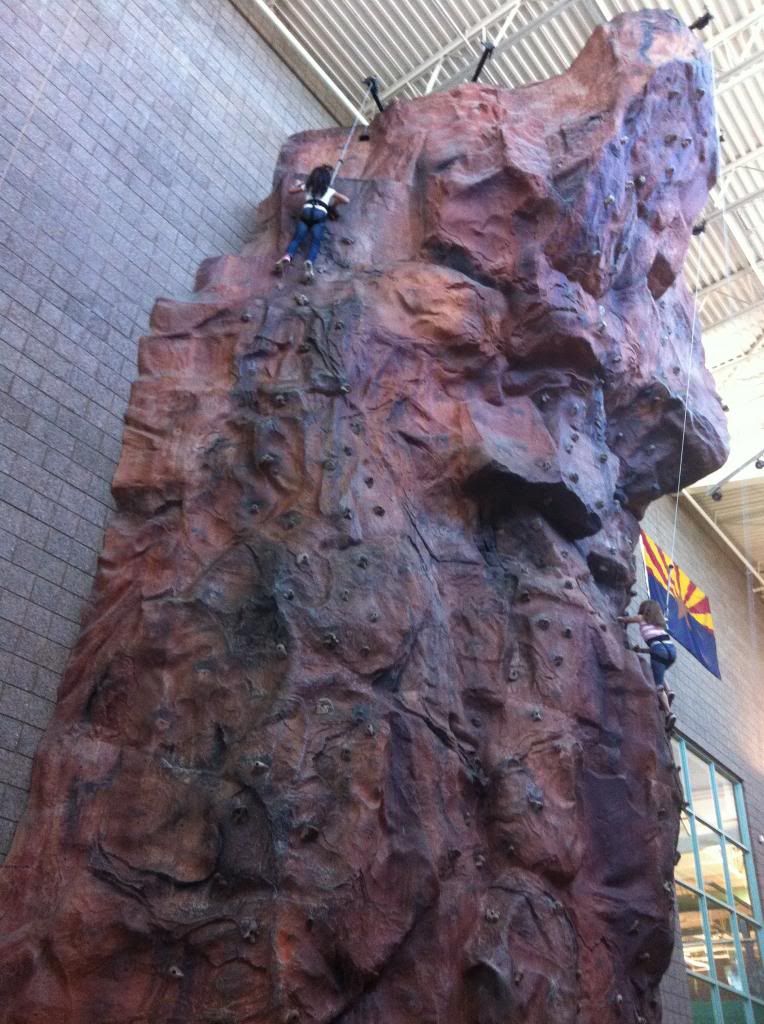 Rykel suiting up, she is not as overly pumped to climb, but I think she secretly knows she's gonna SMASH this challenge!

Of course she makes it to the top, she gets a little scared to come back down, but she did it!
Way to overcome FEAR RYKEL!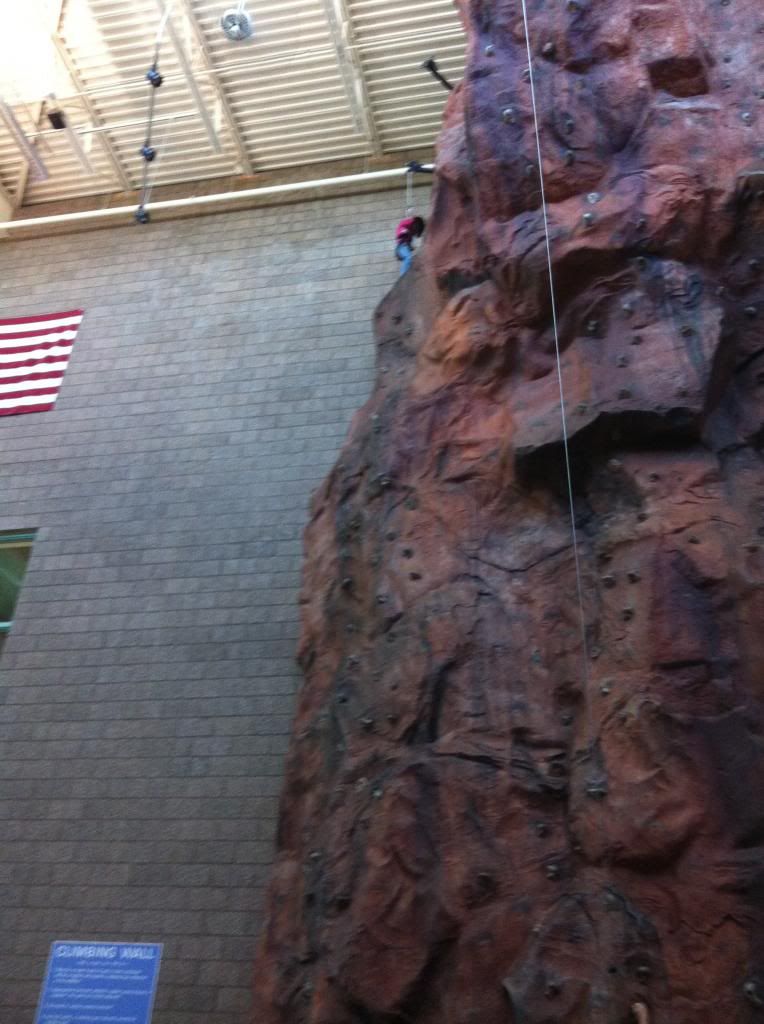 For Your Information, my very first date was to the Rock Quarry. And I had oh so much fun, I love Rock Climbing…although I only like to do it strapped in where I know I'm safe. I don't have the guts to do REAL ROCK CLIMBING.
So of course I rocked the rock climbing wall, although I didn't make it to the top…..I almost made it passed that vertical ledge. This was the hardest section and I couldn't believe how OUT of SHAPE my arms were and whole body. Afterwards I kept feeling like my forearms were going to fall off.
But what a thrill of accomplishment, it felt great getting that high!
Klai tries a little bit harder wall, she's quite competitive with her family.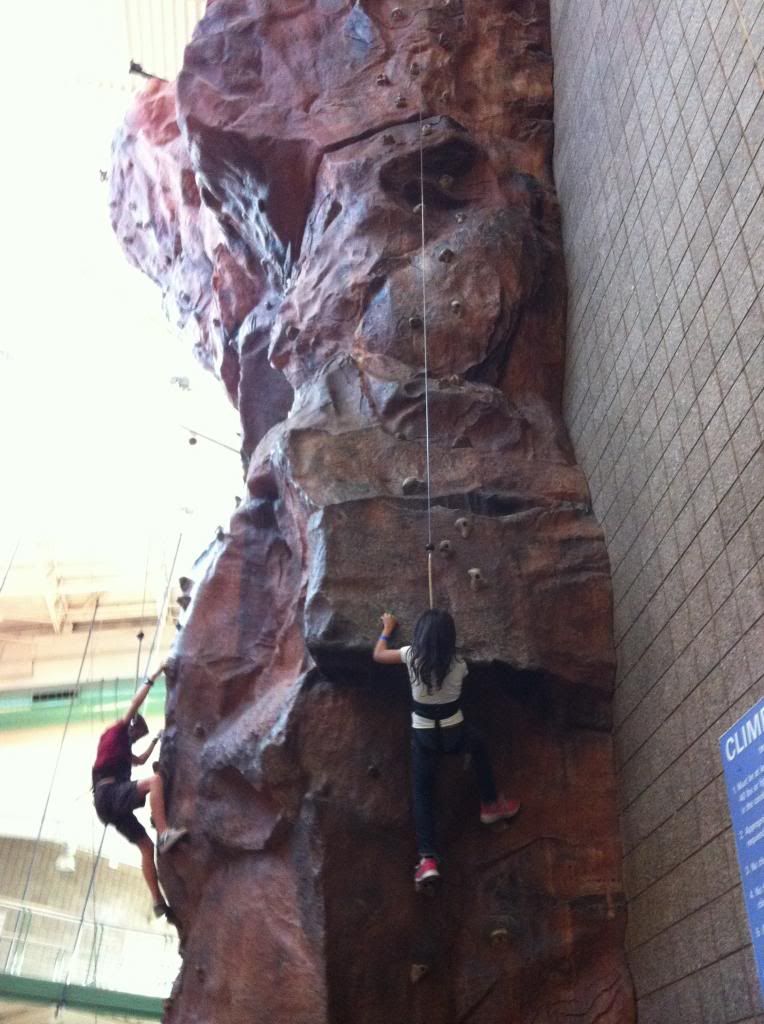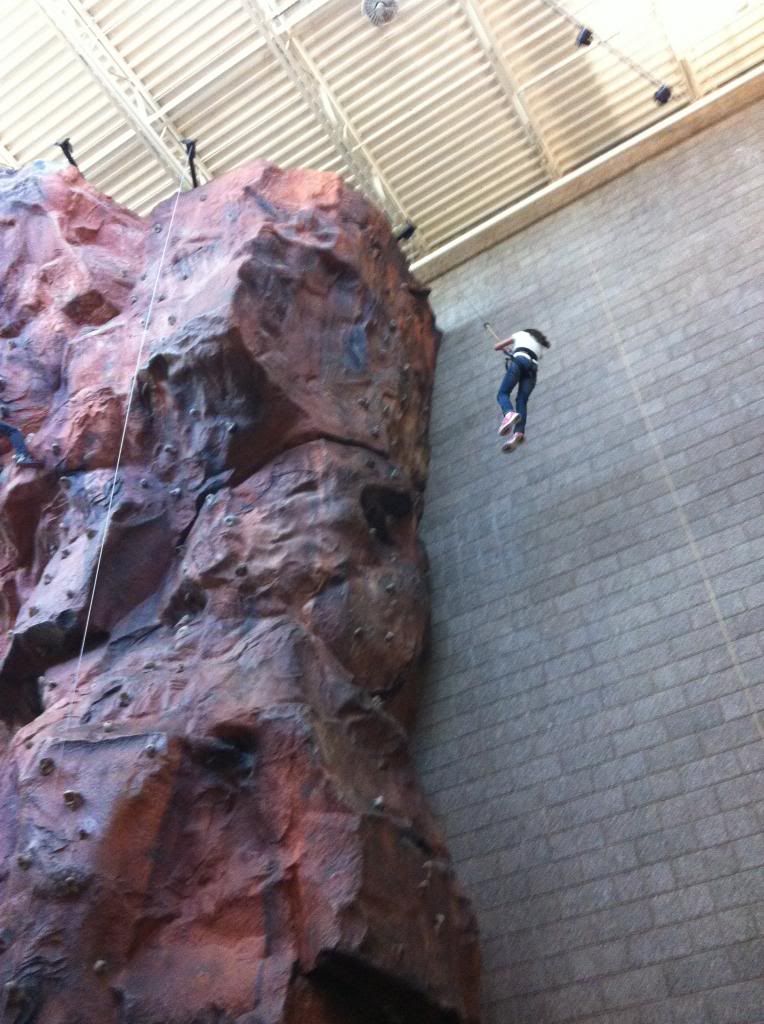 After making it to the top, she enjoys the ride down!
Repelling is my favorite part too!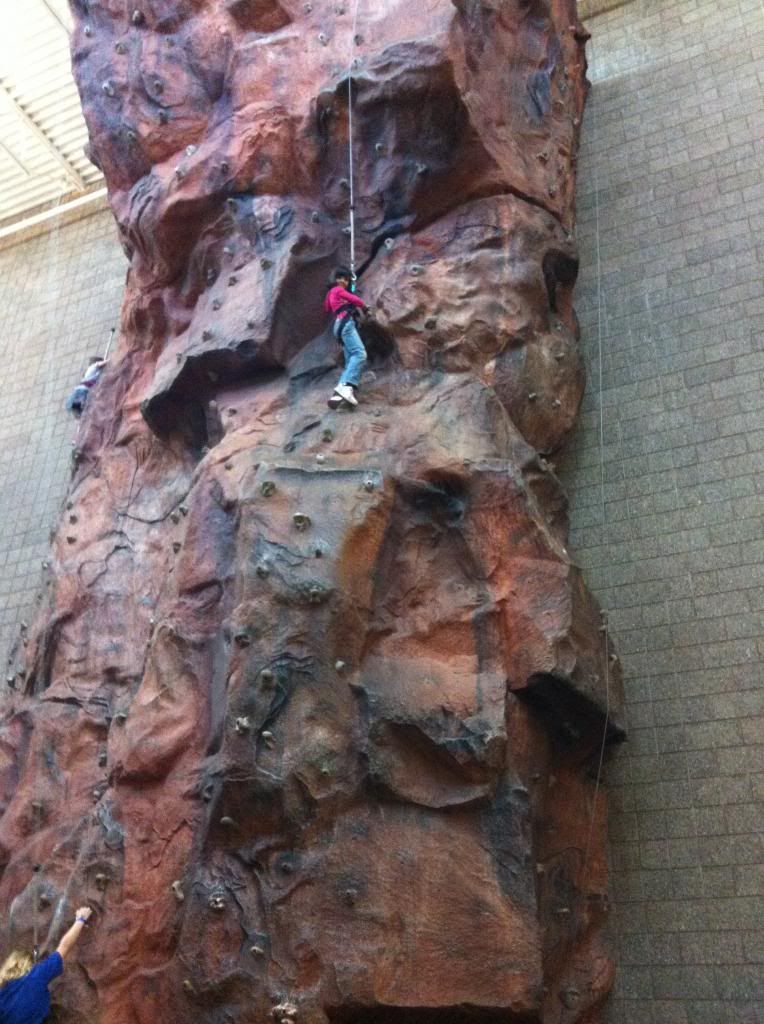 Rykel adventuring to a very hard section of the wall, she almost made it over that section!
And we end the night off with the beauty of another AZ sunset and a sense of accomplishment!