My friend says: You MUST visit the AZ zoo!
Well of course we go, 2 moms, 11 kids, 2 strollers, lots of snacks and Sunshine!
We start our adventure in High Spirits. The Zoo is full of never ending awesome animals! Evee finds the Zebras first!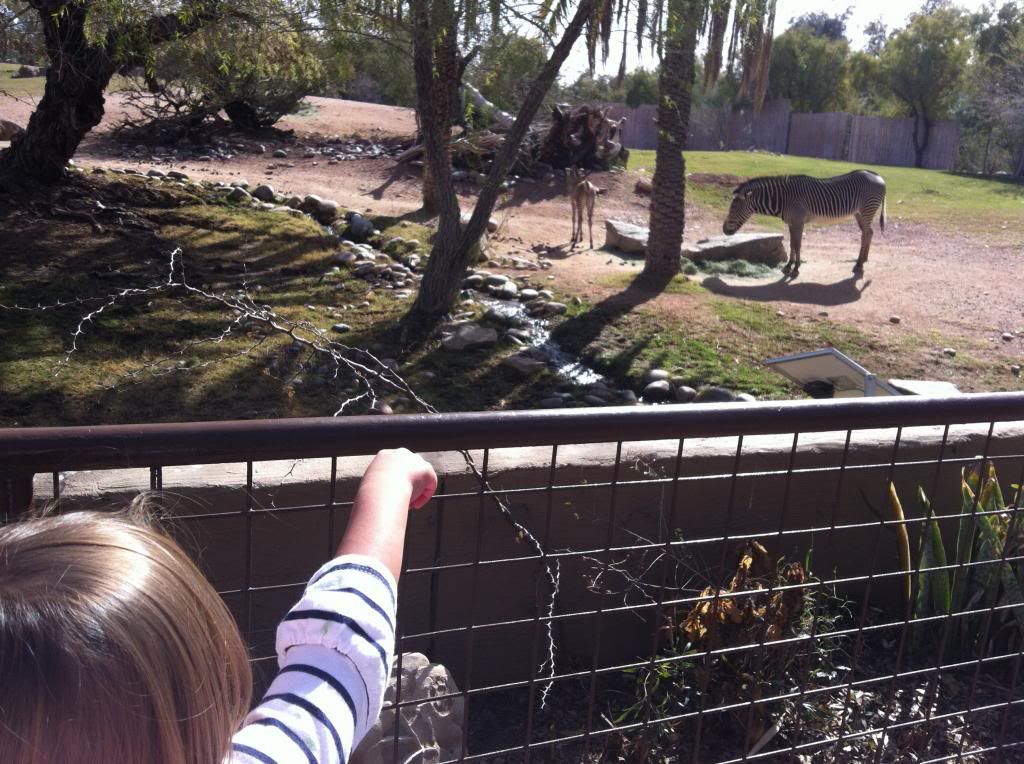 Entering the Amazon area we stumble upon an awesome off road vehicle to snag & take a ride!
WE take a little break in the Shade by the Macaw, he was shy (the bird…not the humans!) Some of these kids even blend in with their surroundings.
Us, Bennetts take a rest & snack break @ Club Silvestre…local hot spot in the AZ zoo!
Rykel & Shae snag the bench by the Fruits & Juice (I think…?)
After just seeing the animals the kids wanted to Get our hands into REAL work
Some felt it was a bit harder than they thought it would be.
Evee's not quite sure what's happening here…neither are we?!
We tried working the equipment & helping out.

We even groomed the goats with our friends.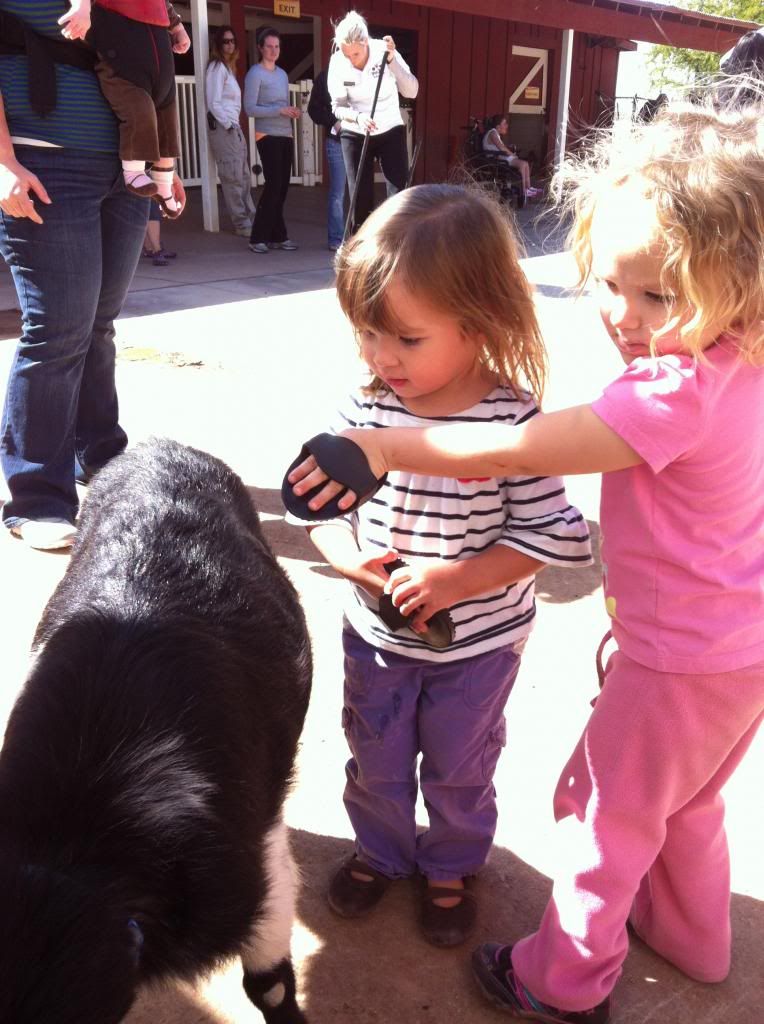 Our MOST FAVORITE PART…and I mean MY favorite part was the
LITTLE PEOPLE Playground.

NO body loves little people Like I do. I think I was more excited about this than anyone else! seriously My

Some kids were definitely more thrilled than others. I know Evee had a blast. Her real own Little People LIFE SIZE (to her size anyways)! She ran around that playground area like a Pig in her Pigpen…or something much cuter and way excited to be there.
You can tell that Kenzie and Wyatt loved riding the cows. Shae pointed out the pumpkin, and it is just like the one we have at home. YES SIR SHAE!
We sure had fun with our friends. I know Klai loved playing with Alyssa. The boys enjoyed having Taft & Kenzie around, and of course Evee and Emily were bosom buddies from the start.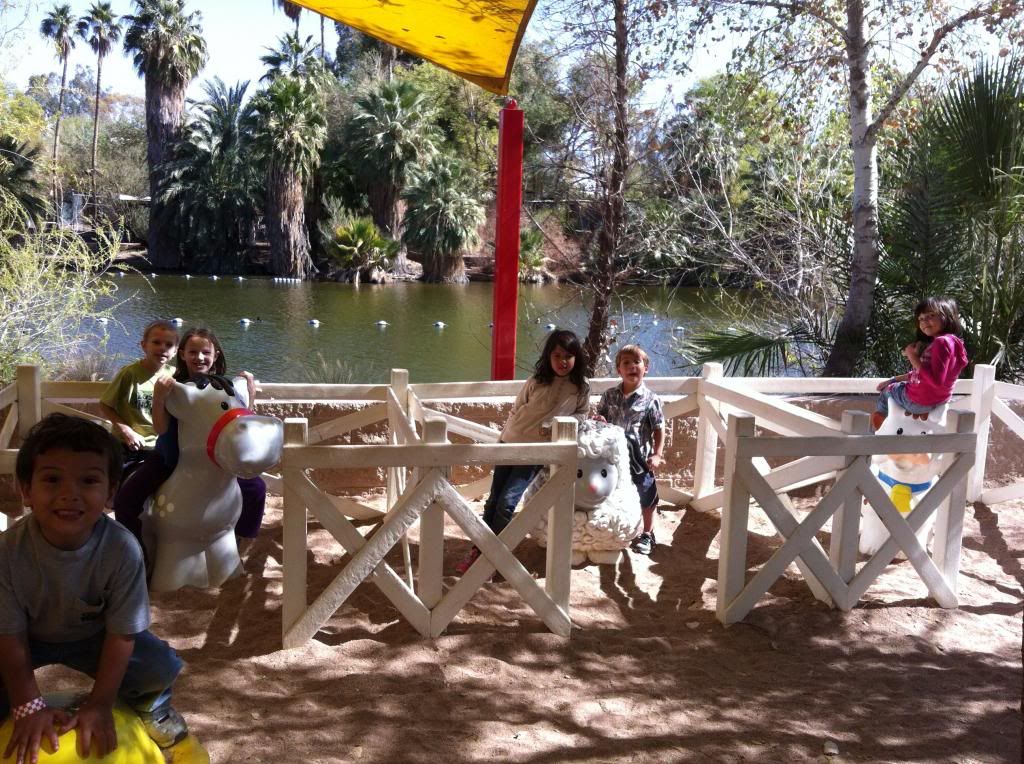 Getting my Horizontal Exercise in (seen Pitch Perfect lately?)

Well while visiting the AZ zoo; I ran a horizontal mile, we all had an uncomfortable tram ride with a boy that had to go REAL bad, kids getting their toes and pants wet in the play area/stream, giggling over the Incredible Little People playground and leaving with only a few bonks…I must say this was quite an a Zoo Adventure! And we all survived:)