Sometimes when the big kids are in school, we take the littles ones with us to run errands and go on short adventures. We went to Vivian Park up the Provo Canyon this time. Spring has almost sprung and the mountain snow is melting and it is becoming quite beautiful. Living in Utah is becoming more and more lovely as far as weather goes.
The beauty is all around us, especially in Rivers and streams…I know that Jase is just waiting for it to warm up just a bit to go FISHING!


Oh the beautiful mountains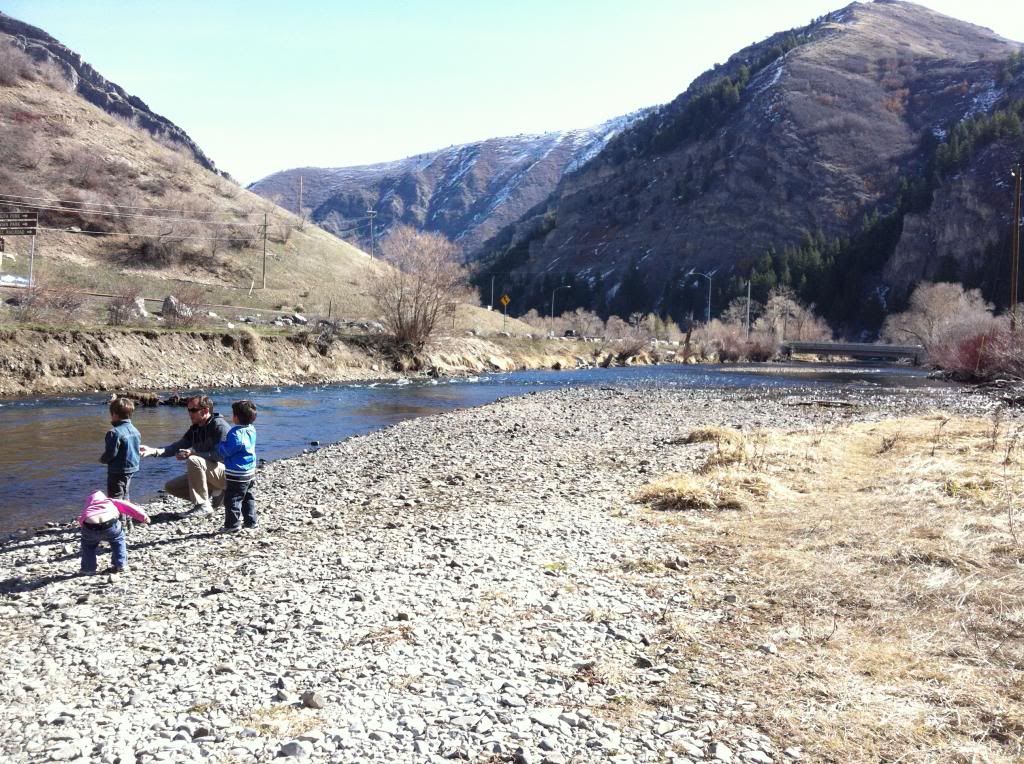 The kids were having so much fun throwing rocks in the river….and we saw a Jumping Jase Fish.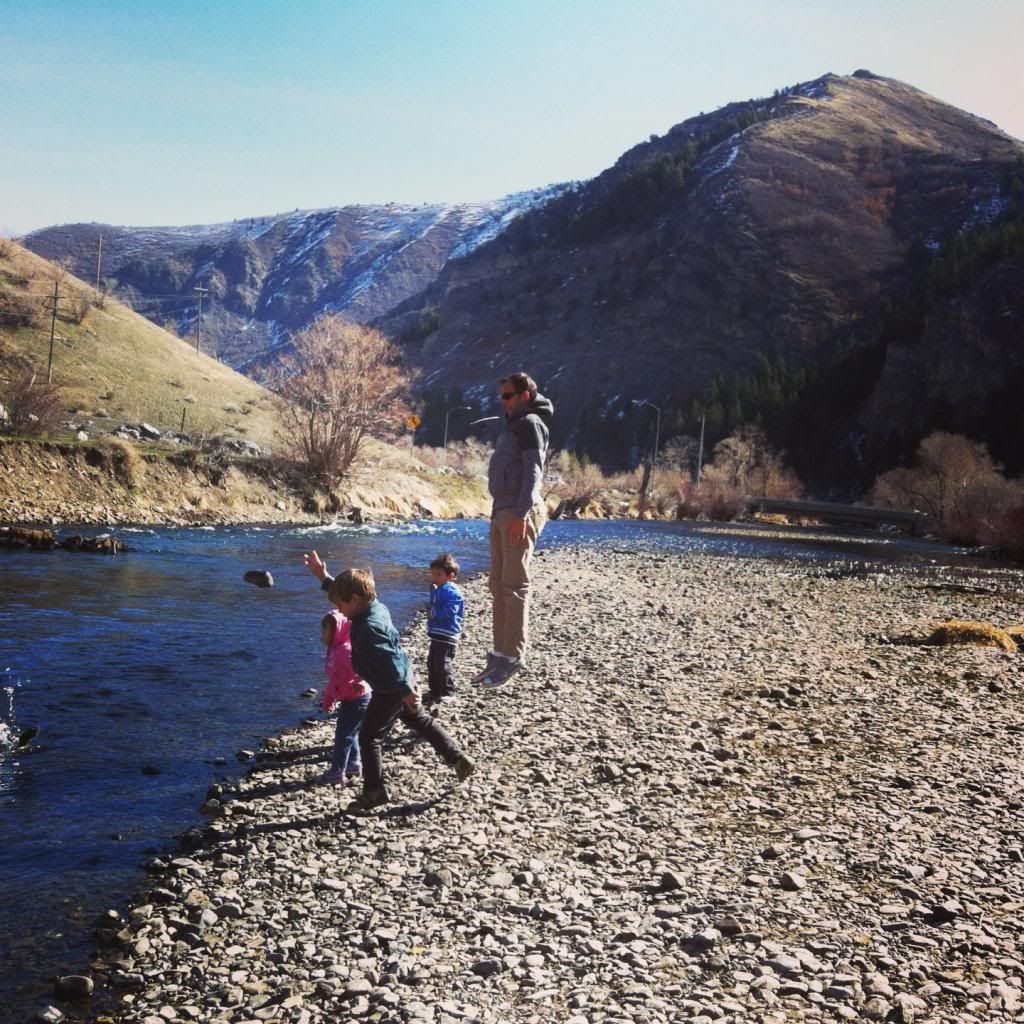 Jase really showed the kids how to properly skip rocks, I'm sure they will all be pros in no time:)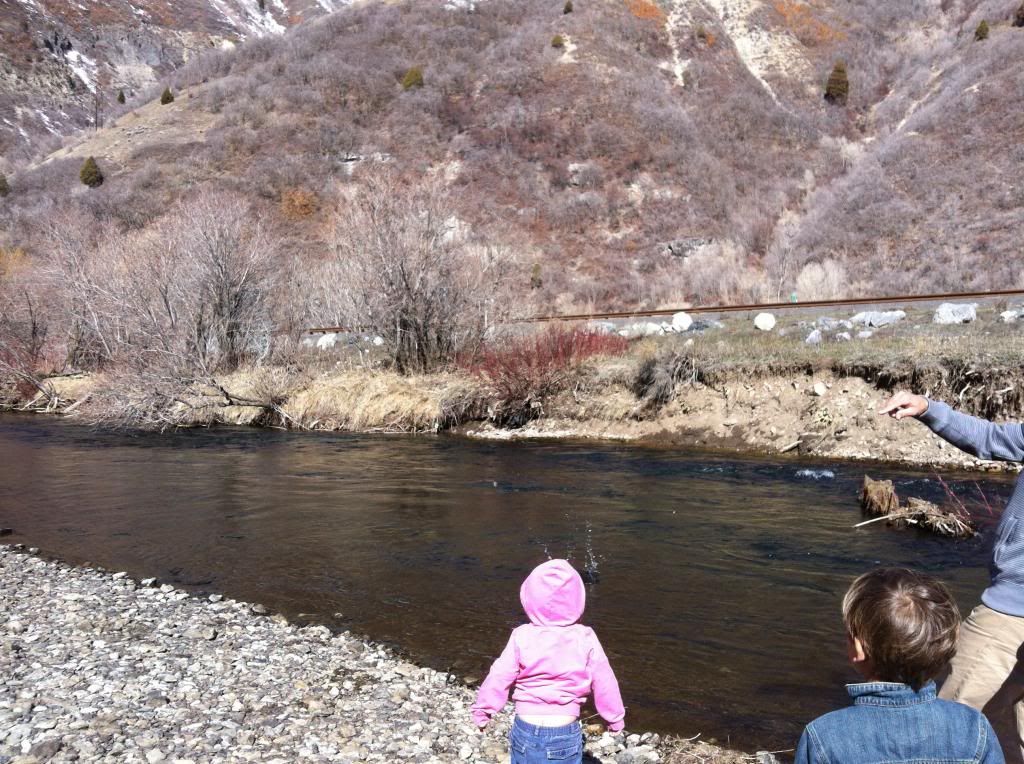 Walking the straight and narrow; its hard at times to stay balanced but with a little help you can go far.

Shoulder rides are the best.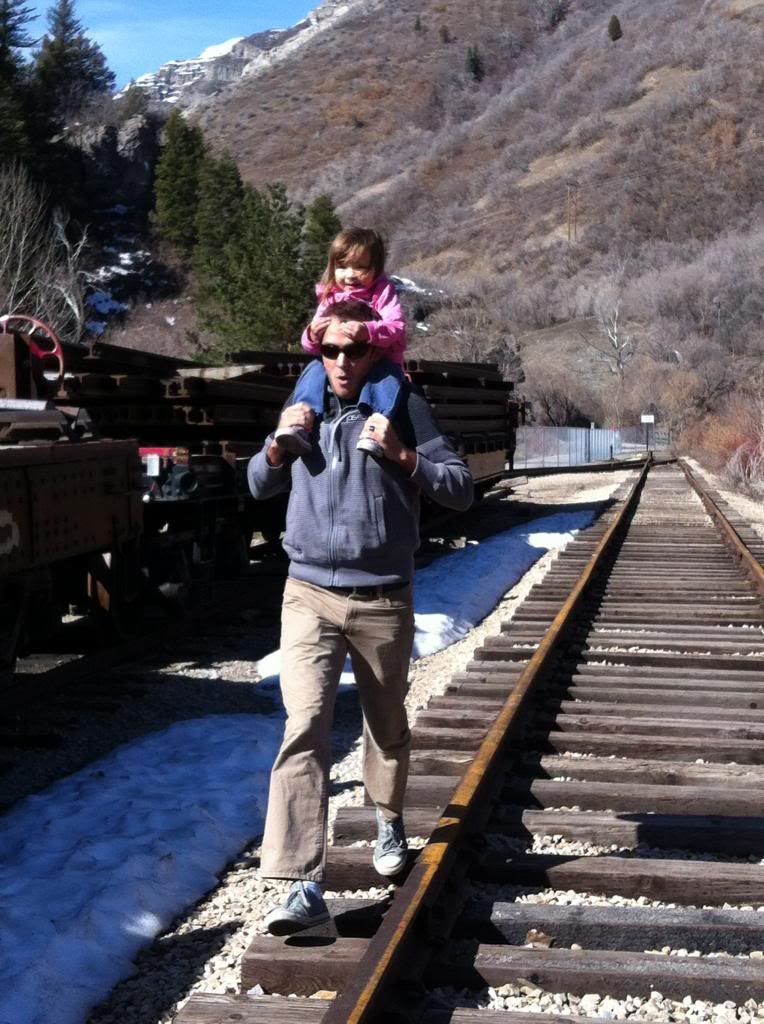 Railroad Crossing. This picture is my favorite of the kids. So typical of these children: Evee loves to jump over and she sometimes falls into the rock area. Shae is on a hunt to find the perfect skipping rock. And of course Wyatt is holding Dad's hand because he loves his Daddy time.

And this pictures is my favorite with the sun gleaming on the camera showing off its rays of light. And of course the kids are throwing the rocks into the river. A perfect drive up the canyon!